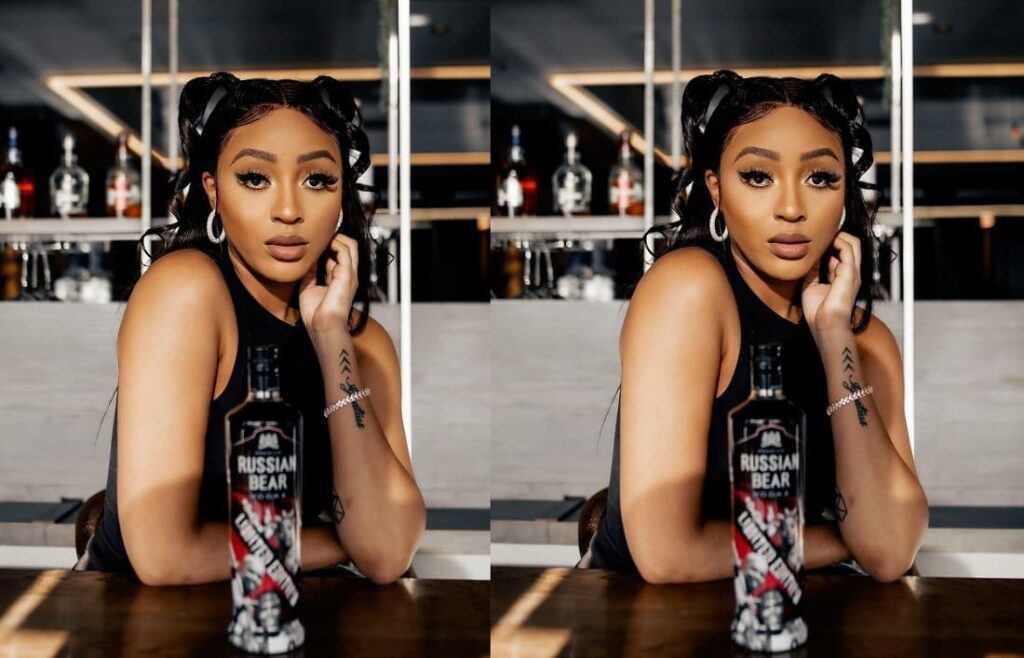 Who is Nadia Nakai?
Nadia Nakai is a South African rapper, songwriter, red carpet host and TV personality. She has been cited as one of the best female rappers in Africa by some sources.
Nadia Nakai's early life and education
Nadia Nakai was born Nadia Nakai Dlamini on May 18, 1990, to a South African father and a Zimbabwean mother. When she was 16, she changed her surname to Kandava which happens to be her mother's maiden name. She is now legally known as Nadia Nakai Kandava. Nadia Nakai is 31 years old, as of March 2022.
Not much is known about the rapper's parents, except her Zimbabwean origin. It is also speculated that her parents are no longer together because she often talks about her mother in interviews but never mentions her father.
Nadia Nakai had her secondary education at Fourways High School, Johannesburg, South Africa. She schooled there for a year before moving to Kenya to complete her studies. She later studied Marketing, Communication and Media Studies at Monash University, Johannesburg.
How Nadia Nakai started her music career
Nadia Nakai started her career in the early 2000s. She has revealed that her mother was a big influence on her taste in music as a child. Nadia's love for rap music developed during her days in high school and she drew inspiration from celebrated Kenyan female rapper Nazizi Hirji.
Nadia Nakai appeared on ETV's hip hop show "Shiz Niz" and won the show's Mixtape 101 competition, making her the first female rapper to win the show. In 2013, she released her single "Like Me" under Sid Records, an independent record label located in Johannesburg, South Africa.
She released two more songs under Sid Records before signing with Cassper Nyovest's label "Family tree". In 2017, Cassper Nyovest helped Nadia Nakai to drop her biggest hit titled "Naa Mean".
The female rapper has collaborated with major artists like Ice Prince, Gemini Major, Stefflon Don, Riky Rick, and many others. In 2021, after much deliberation on her part, Nadia Nakai parted ways with Cassper Nyovest's label "Family tree".
On Nov 15, 2021, Nadia Nakai launched her own record label called "Bragga Records".
Nadia Nakai's wiki profile
Full name
Nadia Nakai Kandava
Nationality
South African
Date of birth
May 18, 1990
Age
31 years old
Stage name
Nadia Nakai
Career
Rapper/songwriter,
TV personality
Height
5″7
Record label
Bragga records
Alma mater
Monash University
Instagram
@nadianakai
Nadia Nakai on "Young, Famous and African"
Aside from being a rapper, Nadia Nakai is also a television personality. In 2018, she hosted the MTV Europe Music Awards red carpet. She is also a co-host of Yo! MTV Raps Africa.
In 2020, she launched a documentary on Channel O and show max online titled "Nadia Naked". The documentary focuses on the behind the scene footage of the making of her debut album "Nadia Naked".
In 2022, she appeared on the Netflix reality show titled "Young, Famous and African". The show features other African acts including Diamond Platnumz, Khanyi Mbau, 2Baba, Zari The Boss Lady, Andile Ncube, Swanky Jerry, Annie Idibia, Naked DJ, Kudzai Mushonga, Kayleigh Schwark, etc.
Nadia Nakai's marriage and wedding
As of the time of publishing this article, Nadia Nakai is yet to be married and does not have a husband. However, the young rapper has been romantically linked with a number of men.
Nadia Nakai and AKA relationship
AKA is a South African rapper and record producer whose real name is Kiernan Jarryd Forbes. He was born on January 28, 1988, in Cape Town, Western Cape. He is currently 34 years old as of March 2022.
For several months, Nadia Nakai and AKA left their fans in the dark about the true state of their relationship. The lovebirds added more fire to the dating rumours by sharing pictures of themselves on Instagram. It was never fully confirmed if Nadia Nakai and AKA were having a romantic affair and how long it lasted.
AKA was formerly engaged to Anele "Telli" Tembe who died on April 11, 2021. He has a daughter named Kairo Owethu Forbes who was birthed to by his ex-girlfriend, DJ Zinhle.
Nadia Nakai and Bandile Mbere relationship
Bandile Mbere is the twin brother of Banele Mbere. The two are members of the Major League Djz duo. He was born on January 3, 1991, in Boston, Massachusetts, United States. He is currently 31 years old as of March 2022.
According to reports, Nadia Nakai and Bandile Mbere started dating while working together at the Family Tree record label.
Bandile Mbere always spoke well of Nadia Nakai during the period they were together. He has described Nadia as being down to earth and always bringing out the best in him.
News of their breakup came as a surprise to many of their fans who thought they were the perfect match for each other. Nadia Nakai later revealed that her split from Bandile ignited the emotions that inspired the making of her debut album, "Nadia Naked".
Nadia Nakai and Vic Mensa relationship
Vic Mensa is an American rapper whose real name is Victor Kwesi Mensah. He was born on June 6, 1993, in Chicago, Illinois, United States. He is currently 28 years old, as of March 2022.
According to information gathered by DNB Stories Africa, Vic Mensa and Nadia Nakai met on Instagram after he slid into her DM. Initially, they were working on a song together and decided to meet in Ghana for the first time to shoot the music video. Shortly after that, the two were seen having a blast, repeatedly hanging out and vacationing together. They reportedly broke up towards the end of 2021 because they couldn't handle the long-distance relationship.
Not long after they broke up, Vic Mensa posted a video with his supposed new girlfriend. Fans were surprised as to why the rapper had moved on from his relationship with Nadia Nakai so quickly. However, Vic never confirmed if the clip was from a music video or just a publicity stunt or if the girl is truly his new girlfriend.
Nadia Nakai and Cassper Nyovest relationship
Nadia Nakai and Cassper Nyovest were at one time rumoured to be dating. The rumours became more intense after Cassper Nyovest signed Nadia to his record label and the two were always seen together.
Reacting to the rumours, Nadia Nakai stated that Cassper Nyovest is just family and there was no romance going on between them.
Nadia Nakai's children
As of March 2022, Nadia Nakai does not have any children. The rapper had once disclosed that she is ready to have a child and intends to name the child "Africa".
Nadia Nakai net worth
Nadia Nakai's net worth is estimated to be around $450, 000, as of 2021.