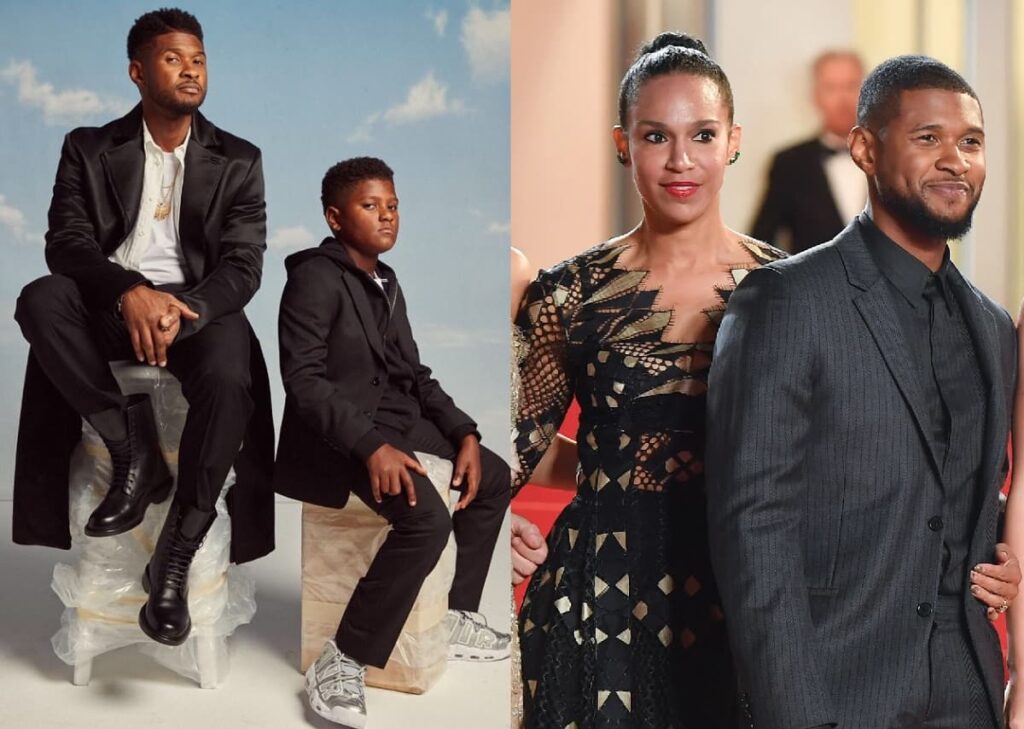 Who is Usher Raymond?
Usher Raymond or simply known as Usher is an American singer, songwriter and businessman. He is an international superstar famous for his electrifying dance moves and music.
Usher Raymond's full name is Usher Terry Raymond IV. He was born on October 14, 1978, in Dallas, Texas to his parents: Usher Raymond III and Jonetta Patton. Usher is 43 years old as of April 2022.
Usher has one sibling – a half brother named James Lackey or J-Lack. He is a product of Usher's mother's second marriage
Usher Raymond's marriage and wedding
As of the time of writing this article, Usher has been married and divorced twice.
In the year 2007, Usher Raymond IV married Tameka Foster, an American fashion stylist. Their marriage was something of a scandal because Tameka Foster was Usher's personal stylist at the time. The couple split in the year 2009 after two years of marriage. They had two children together: Usher Raymond V and Naviyd Ely Raymond.
About Usher's first marriage to Tameka Foster
Usher and his ex-wife, Tameka, did not have a cordial parting as a long and emotional custody battle ensued after their split. On September 17, 2012, Usher spoke out about the custody battle with his ex-wife to Oprah Winfrey on an episode of "Oprah's Next Chapter."
"I really felt like we were friends. She made us enemies in a way that I could never understand", Usher said on the show.
After a winding battle, the court granted Usher custody of his children and the duo seem to have put all their adversity behind them and are happily co-parenting now.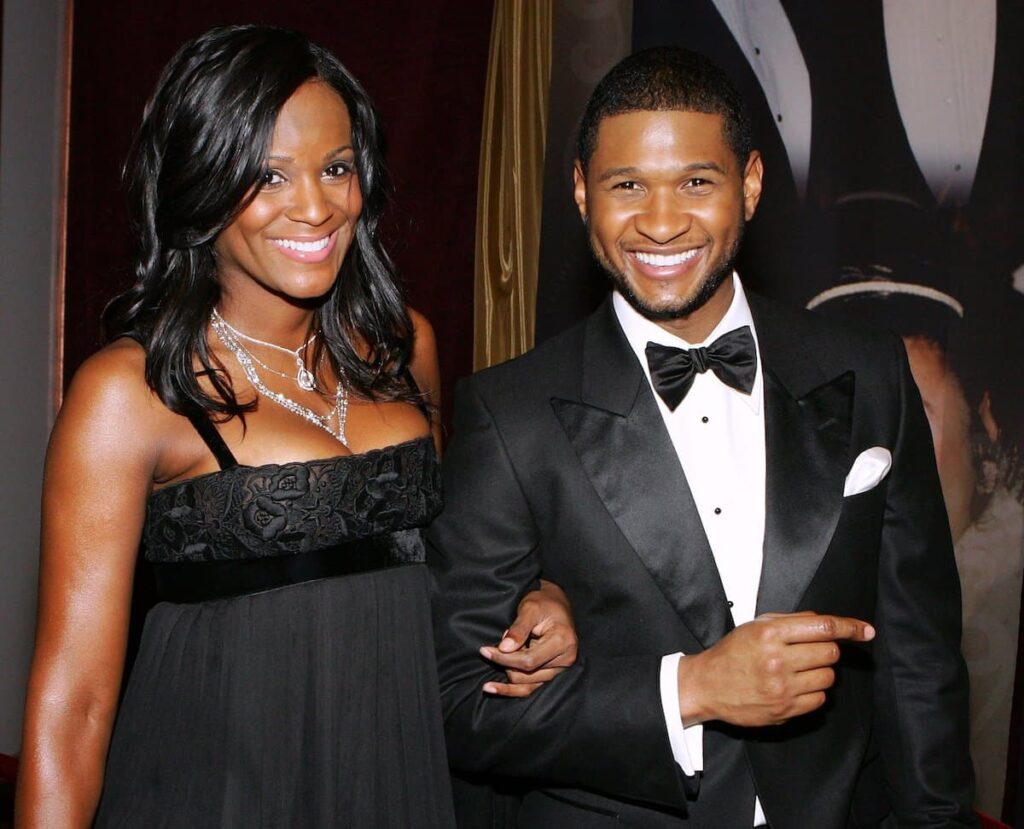 About Usher's second marriage to Grace Miguel
Usher Raymond got married to his second wife Grace Miguel (born Michelle Grace Harry) in 2015, six years after his separation from his first wife, Tameka Foster.
There are reports that Usher and Grace Miguel had been romantically involved since 2009, way before their marriage. After dating for six years, the couple decided to tie the knot.
Usher and Grace Miguel divorced in 2018 after three years of marriage. Prior to the divorce announcement, the couple had been separated for nine months.
According to reports, their marital problems started after Grace allegedly wanted to start a family with Usher and was seeking to do that via surrogacy due to complications she had but Usher was not on board with the idea.
Usher refused to go along with the surrogacy plan and wanted to adopt instead. This became the basis of their arguments and eventual separation, according to reports sighted by DNB Stories Africa. There are also reports suggesting that their decision to divorce was a mutual one. Grace Miguel seems to have moved on with her life since her separation from Usher as she is now married to American musician and DJ, Ahmir Khalib Thompson popularly known as Questlove.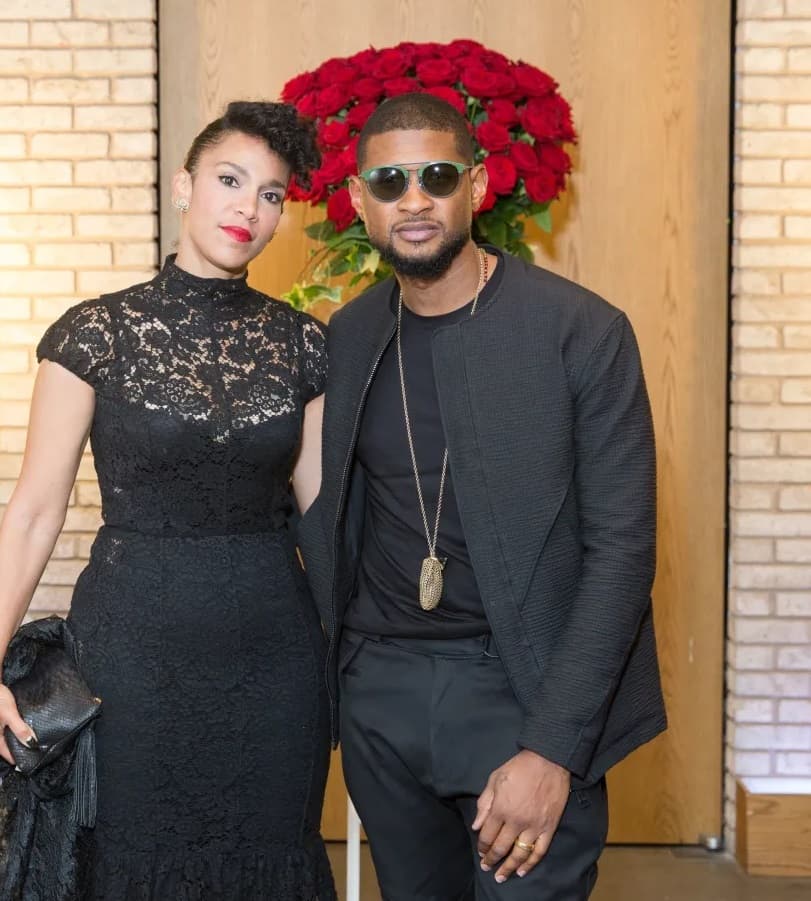 About Usher's new girlfriend – Jennifer Goicoechea
Usher Raymond is currently in a relationship with Jennifer Goicoechea (sometimes written as Jenn Goicoechea), a senior director of A&R at Epic Records. They started dating in October 2019, not long after Usher finalized his divorce from Grace Miguel.
They have been together for over two years now, as of April 2022. Usher and Jennifer Goicoechea welcomed their first daughter together named Sovereign Bo Raymond in September 2020. A year after, the couple welcomed another son named Sire Castrello Raymond in September 2021. Usher's relationship with Jennifer Goicoechea is currently going well and the couple seems to be enjoying parenting and living together.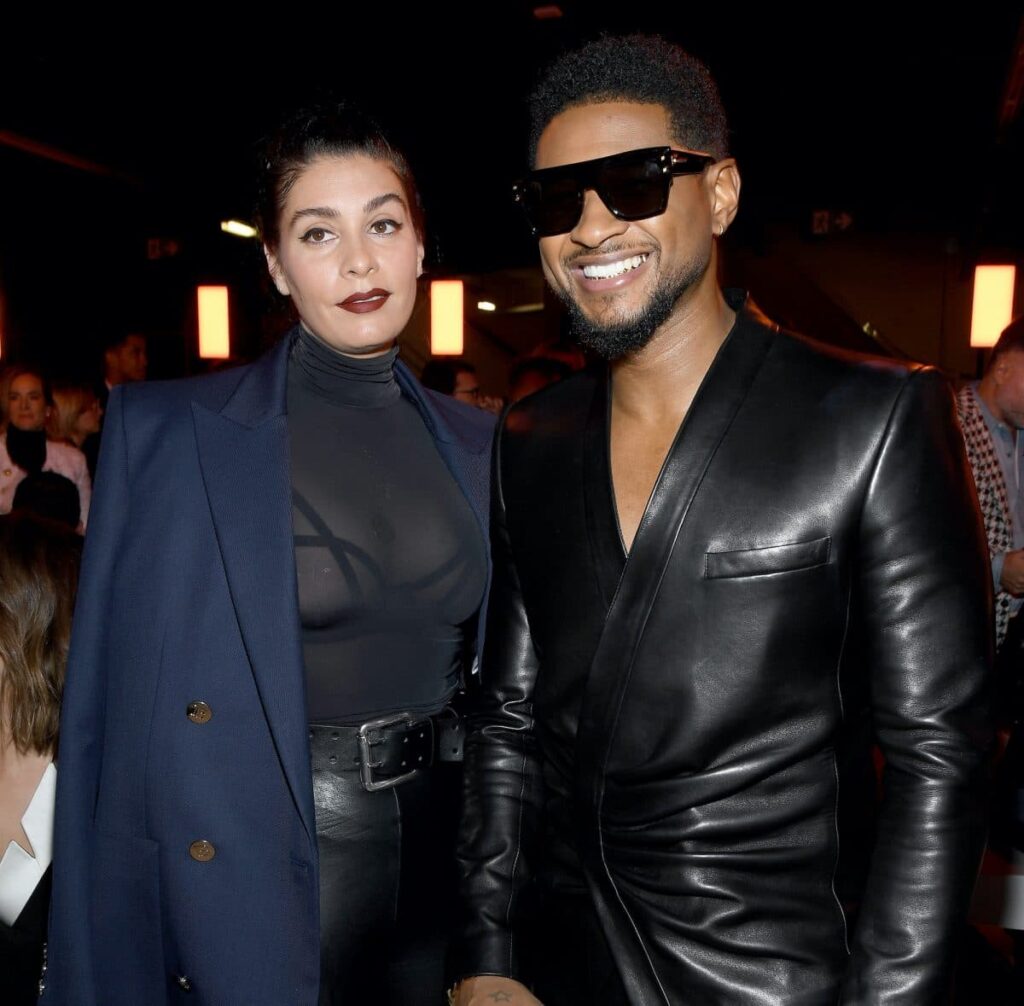 Usher Raymond's children
As of the time of publishing this article (April 2022), Usher Raymond has a total of four children. Two of them were born to him by his first wife, Tameka Foster and the other two are from his current girlfriend, Jennifer Goicoechea.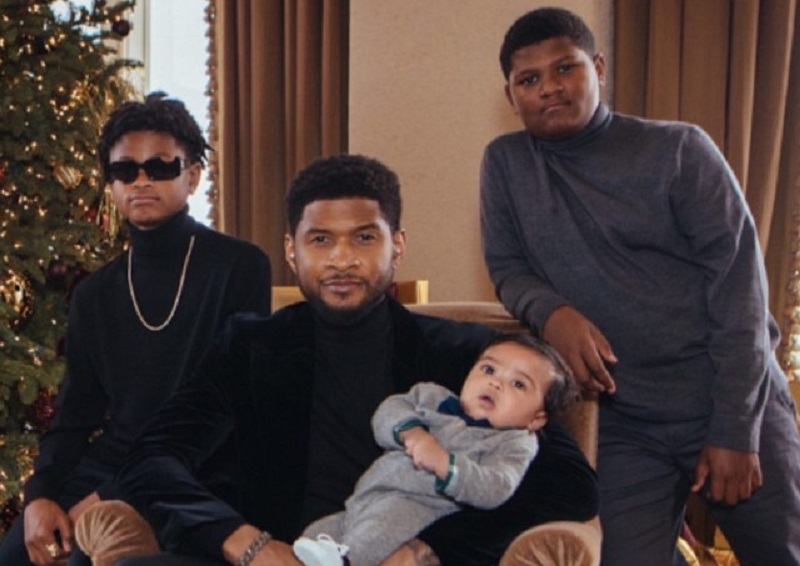 List of Usher Raymond's children
Usher "Cinco" Raymond V
Naviyd Ely Raymond
Sovereign Bo Raymond
Sire Castrello Raymond
1. Usher "Cinco" Raymond V was born to Tameka Foster and Usher Raymond in November 2007. He is Usher's eldest son. Cinco is a big brother to his sibling, Naviyd. He has two half-brothers from his mother's previous marriage: Ryan Glover Junior and Kile Glover. He also has step-siblings from his father's side, Sovereign Bo and Sire Castrello.
2. Naviyd Ely Raymond is Usher and Tameka Foster's second son together. Born in December 2008, Naviyd is 13 years old, as of April 2022. According to Tameka Foster's Instagram, Naviyd is a poet. In March 2020, he won a poetry competition after performing his poem in a cockney accent. He is also the spitting image of his father, Usher. Father and son were recently seen at a fashion show in Los Angeles and fans couldn't stop talking about how much they look alike.
3. Sovereign Bo Raymond is Usher's first daughter and child with American musical director girlfriend, Jennifer Goicoechea. The bundle of joy was welcomed in September 2020. She is a year and six months old as of April 2022. In an interview with Extra TV, Usher explained the meaning of his daughter's name, saying;
"So, Sovereign, man is such a beautiful word to me, you know, a supreme ruler is obviously the defined name. She's definitely ruling the household but Sovereign Bo– Bo at the end of it, is my little 'reign-bo'".
4. Sire Castrello Raymond was born on September 29, 2021. He is Usher's second child with Jenn Goicoechea. The singer took to his Instagram to announce the birth of his son, writing:
"Hi, my name is Sire Castrello Raymond … I am the newest addition to the Raymond crew. I was born September 29, 2021 at 6:42 p.m. weighing 7 lbs 13 oz. Hear me roar A.K.A Ra Ra. 👶♎ Gang".
Usher said in an interview that the new additions to his family were exciting and that he was enjoying the "baby boom".
Usher's herpes drama
Usher was sued in 2017 by three persons (two women and one man) following accusations that he endangered their lives by not disclosing that he had a herpes infection.
The three persons named Quantasia Sharpton – along with a Jane Doe and John Doe – claimed unspecified damages in the lawsuit. The case was later settled in 2019 in a confidential deal between the singer and his accusers.
Usher's sexuality
There have been hush rumours of Usher being gay or bisexual in the media for a while but without evidence. These speculations were further intensified after one of his accusers in the herpes lawsuit was revealed to be a man. The man, represented by the legal anonymity title "John Doe" claimed he had sex with Usher at a Koreatown spa in Los Angeles.