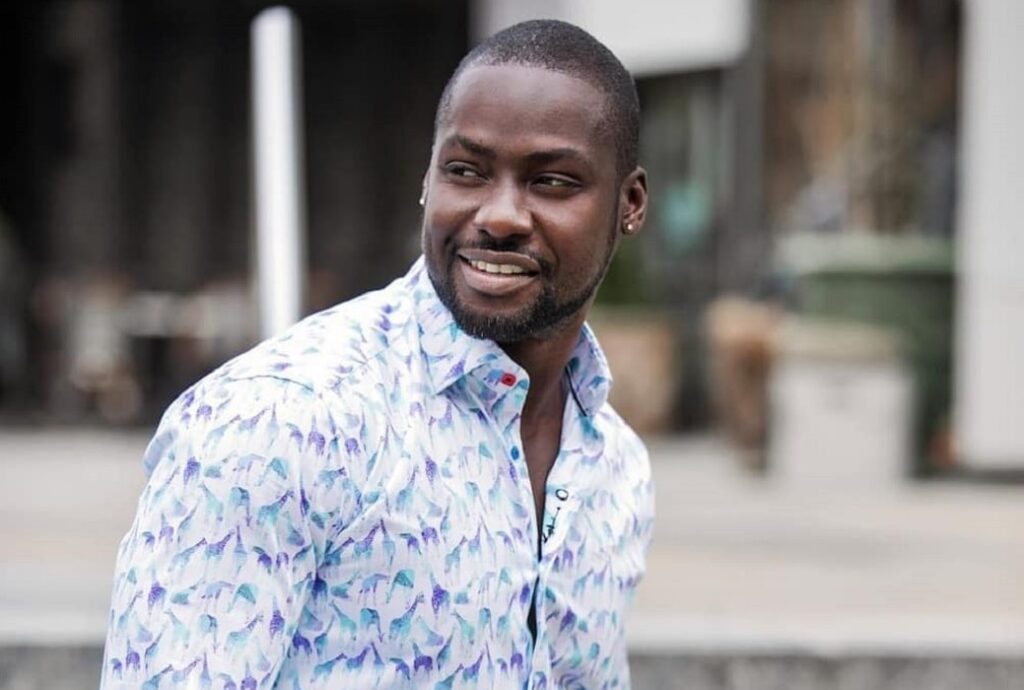 Who is Chris Attoh?
Chris Attoh is a Ghanaian actor, movie producer, and former OAP.
Chris Attoh is popular in both Ghana and Nigerian films. He is well known for his role as "Kwame Mensah" in the long-running MNet series, "Tinsel".
He is the CEO of a production and multimedia company called "aFactory Entertainment Limited".
Chris Attoh's childhood and education
Chris Attoh's full name is Christopher Keith Nii Attoh. He was born to Late Fred Attoh on May 17, 1979, in Accra, Ghana. His father died in 2019. Chris is the brother of Ken Attoh who is also a popular Ghanaian movie producer, director, and CEO of Sparrow Productions.
Chris Attoh attended Achimota Primary School and then Accra Academy Secondary School both in Ghana. He then proceeded to Kwame Nkrumah University of Science and Technology to obtain a Bachelor of Arts degree in Painting. He also obtained a degree in Banking and Securities from a college in London and later a Diploma in Film Making and Directing from the New York Film Academy.
Chris Attoh's career
Chris Attoh began his acting career in the early 2000s. Prior to the launch of his acting career, he worked with several broadcasting firms like Groove FM, Choice FM, and Metro TV. He came into the limelight following his performance as "Kwame Mensah" in the popular TV series "Tinsel".
Chris Attoh's wiki profile
| | |
| --- | --- |
| Full name | Christopher Keith Nii Attoh |
| Nationality | Ghanaian |
| Age | 42 years old |
| Date of birth | May 17, 1979 |
| Marital status | Married |
| Wife | Chinecherem Eze (current) |
| Alma matter | Kwame Nkrumah University of Science and Technology |
| Height | 6″2 feet |
| Career | Actor, OAP, Movie Producer |
| Instagram | @chrisattoh |
Chris Attoh's marriage and wedding
Chris Attoh has been married thrice within the last 6 years.
Chris Attoh was formerly married to Nigerian actress, Damilola Adegbite. After their marriage crashed, he married Ghanaian US-based businesswoman, Bettie Jennifer, who sadly passed away.
According to reports, Chris Attoh is currently married to his third wife, Chinecherem Eze.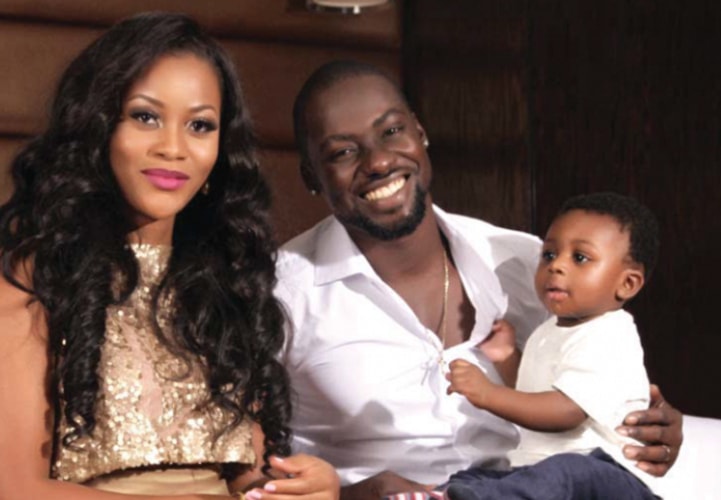 About Chris Attoh's first marriage to Damilola Adegbite
Chris Attoh's first marriage to Nigerian actress Damilola Adegbite lasted for two years before things fell apart between them.
Initially, the couple's union seemed like a match made in heaven. The ex-lovers got married on February 14, 2015, which coincided with the Valentine's Day celebration of that year at La Villa Boutique Hotel, Accra, Ghana.
They kick-started their affair after meeting on the set of "Tinsel". They kept their dating period very low-key at first, publicizing it only after they got engaged in August 2014 with Chris proposing to Damilola on a boat cruise in Manhattan, New York City.
They had their child a month after the engagement in September of the same year. Their fairytale marriage crashed in September 2017. It is not known what exactly led to their separation, however, the estranged couple still maintain a cordial relationship for the sake of their child.
According to Damilola Adegbite, her crashed marriage taught her many lessons as it dawned on her that love is not the only criteria needed to sustain a lifetime commitment like marriage. Chris Attoh, on the other hand, speaks highly of his ex-wife emphasizing that they are very good friends.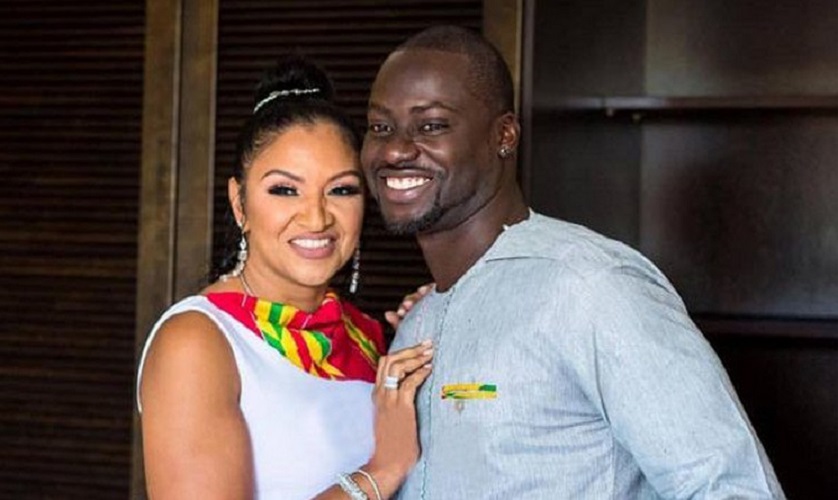 About Chris Attoh's second marriage to Bettie Jennifer
Chris Attoh got married to Bettie Jennifer several months after his divorce from Damilola. Chris and Bettie got married on October 6, 2018. Unfortunately, the marriage was short-termed as Bettie was murdered barely a year after they got married.
The young woman was reportedly shot dead at the parking lot of her workplace in Maryland, USA, in May 2019. Reports sighted by DNB Stories Africa had it that Bettie was allegedly murdered by her ex-husband, Kedrick who she was still legally married to and on the verge of divorcing at the time of her death.
It was said that Kedrick was a drug dealer serving a jail term as of then. Chris Attoh was said to have been paraded as a suspect and even invited for questioning by the US Police since he made a rather suspicious post about relationships and loyalty some hours before Bettie was killed. He was later confirmed innocent after much investigation. The 42-year-old actor also lost his father some months after the death of Bettie.
About Bettie Jennifer
Bettie Jennifer is Chris Attoh's second wife who died in May 2019. She was said to be a Ghanaian US-based businesswoman and an ex-Regional Director based in Bowie, Maryland, USA. She was born in 1975 into a rich Caribbean family and was aged 44 at the time of her death.
She obtained a Bachelor of Science Degree from Temple University and an MBA in Business Administration and Management from Walden University.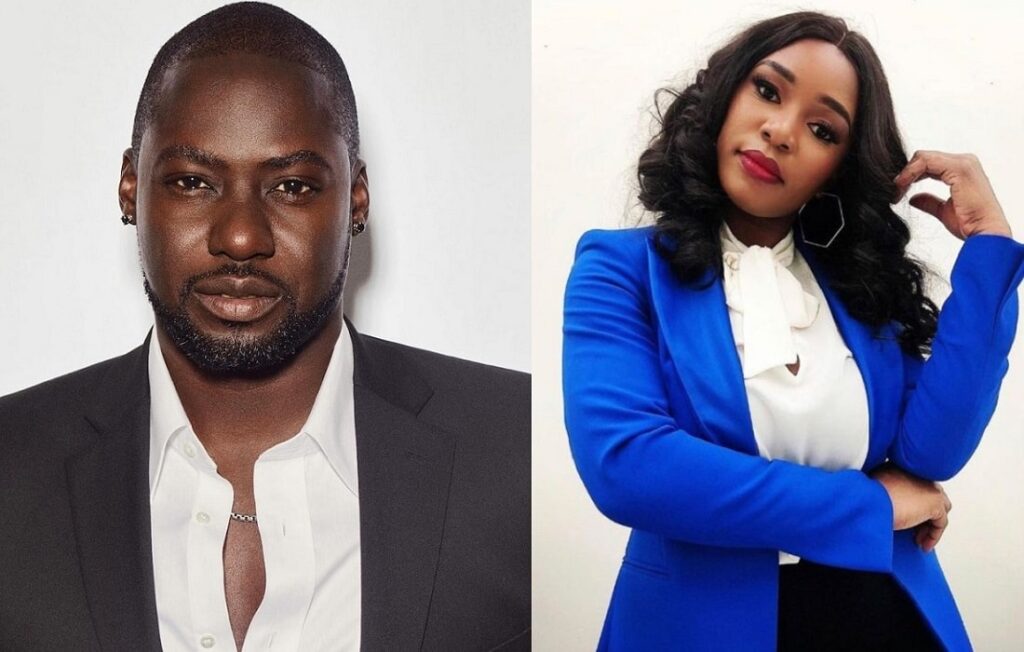 Chris Attoh's third marriage to Chinecherem Eze
Chris Attoh married Chinecherem Eze two years after his second wife, Bettie Jennifer died. He was said to have married Chinecherem secretly on April 28, 2021, in California while they had a traditional marriage by proxy on Saturday, May 1, 2021, at Nsukka, Enugu State.
While many reports confirm the marriage happened, an Instagram blogger identified as Chica Michelle once made a post, claiming that the marriage was fictional and the wedding photos being circulated was a scene from the set of a movie titled "Till Dawn".
Neither Chris nor Chinecherem has come out to debunk or affirm the news.
About Chinecherem Eze
Chinecherem Eze is Chris Attoh's supposed third wife. She is said to be a Nigerian-born actress, movie producer, and investor based in the UK. She is the CEO of Hissbox, a movie streaming service.
According to reports, Chinecherem Eze was born and raised in Nsukka, Enugu State before relocating abroad in 2013.
She studied Political Science and minored in Theatre Arts from the Univeristy of California, Berkeley. She has appeared in TV productions like "Games of Games", "Kill Them All", "Winners", etc.
Chris Attoh's children
As of the time of publishing this article, Chris Attoh has only one child. The child was birthed by his first wife, Damilola Adegbite on September 5, 2014, a month after their engagement.
The child is named Brian Nii Ayittey Olaferomi and he is currently 7 years old. His parents have made it known that they have maintained a good relationship because of him.
Chris Attoh's relationship with Yvonne Nelson
Chris Attoh was speculated to be married to his colleague Yvonne Nelson in 2002 after pictures of them exchanging vows surfaced online. However, it was later discovered that the pictures were taken from a movie scene.
The rumours died off as soon as it was confirmed the photos were from a movie.