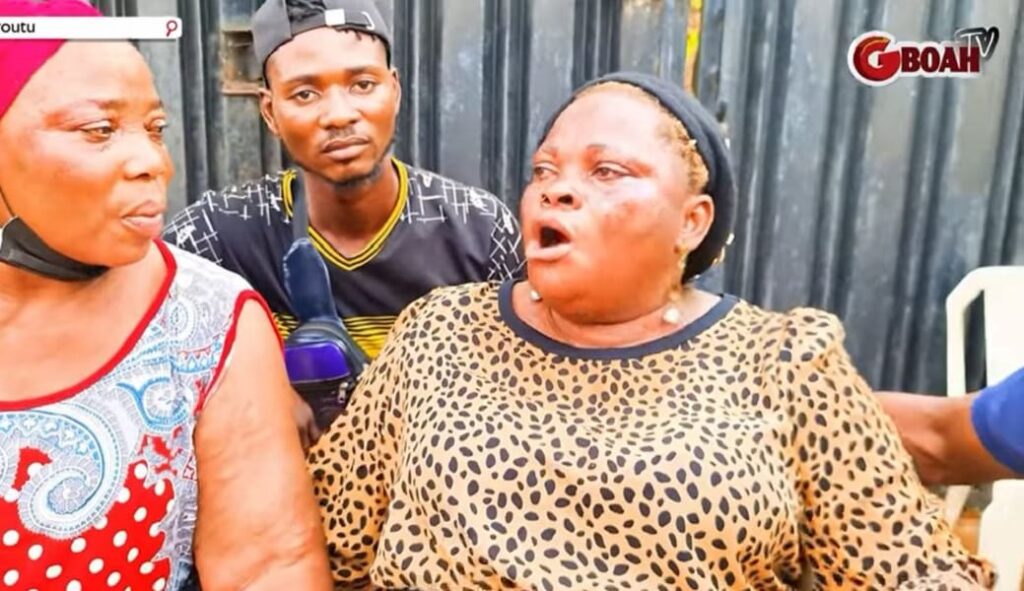 A video that captured the moment Yoruba actress Kudirat Soremi, popularly known as "Mama No Network" could not stop crying at the burial ceremony of late veteran actor, Dejo Tunfulu, has melted hearts on social media.
In the heartbreaking video, Mama No Network was seen crying uncontrollably as she explains she never said goodbye to Dejo Tunfulu.
Veteran Yoruba actor Dejo Tunfulu whose real name is Kunle Adetokunbo died on April 1, 2022, at the General Hospital in Ikorodu. He was aged 50. Some persons have accused the hospital of playing a part in Dejo Tunfulu's death by not attending to him on time.
Watch the video of Mama No Network crying uncontrollably at Dejo Tunfulu's burial: