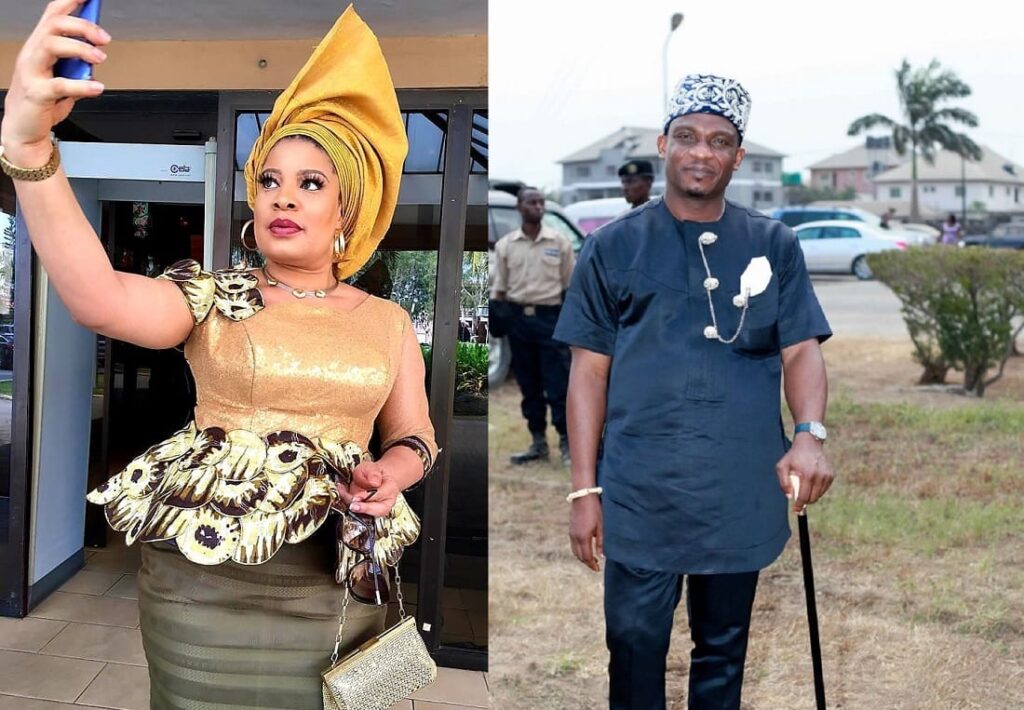 Who is Monalisa Chinda Coker?
Monalisa Chinda is a popular Nigerian actress, movie producer, TV personality, philanthropist, and U.N ambassador.
She is the host of the TV show "You and I with Monalisa" and also a columnist with the Sun Newspaper.
Monalisa Chinda was born on September 13, 1974, in Port-Harcourt, Rivers State as the first child of six children to an Igbo mother and an Ikwere father. The 47-year-old actress obtained a degree in Theatre Arts from the University of Port-Harcourt, Rivers State, after going against her parents' will for her to study law.
How Monalisa Chinda started acting
Monalisa Chinda debuted as an actress in 1996 during her university days, starring in the movie "Pregnant Virgin". She starred in another movie in 2000 upon her graduation titled "Above the Law".
She became a household name in 2007 after she starred in the commercially successful TV soap opera "Heaven's Gate". She launched her career as an executive producer in 2011 with the movie "Kiss and Tell", in collaboration with Royal Arts Academy. The movie was produced by Emem Isong and directed by Desmond Elliot.
Asides from acting, Monalisa Chinda also has a column called "Monalisa Code" in the Saturday edition of The Sun Newspaper where she writes about social and relationship issues.
She took a temporary break from acting in November 2014 to launch her TV show called "You and I with Monalisa" which airs on local TV stations like AIT, TVC, Channels Television, and some DSTV channels. She is also the founder of the "Arise Monalisa Foundation".
Monalisa Chinda Coker has featured in over 300 movies since the launch of her career in 1996. Some of her most notable movies include Pregnant Virgin (1996), Royal Grandmother (2007), Critical Truth (2008), Kiss and Tell (2011), Keeping My Man (2013), The Unthinkable (2014), Therapist (2015), The Good Husband (2020).
Monalisa Chinda's marriage and wedding
Nollywood actress Monalisa Chinda is currently married to Mr Victor Tonye Coker, a German-based businessman, after her first marriage to Segun Dejo Richards crashed in 2009.
She had a daughter with her first husband before their marriage collapsed.
Monalisa married Segun Dejo Richards in 2004 and their marital crisis began in 2009, a year after she birthed their daughter. After their controversial separation, she found love again in 2015 and walked down the aisle with Victor Tonye Coker in 2016.
There had been reports that the actress was in desperate need of a father figure for her daughter after her first marriage collapsed.
The wedding
Monalisa Chinda and Victor Tonye Coker had their traditional wedding on February 20, 2016, at her hometown in Ikwerre, Rivers State. Their white wedding happened six months after on September 1, 2016, in Santorini, Greece.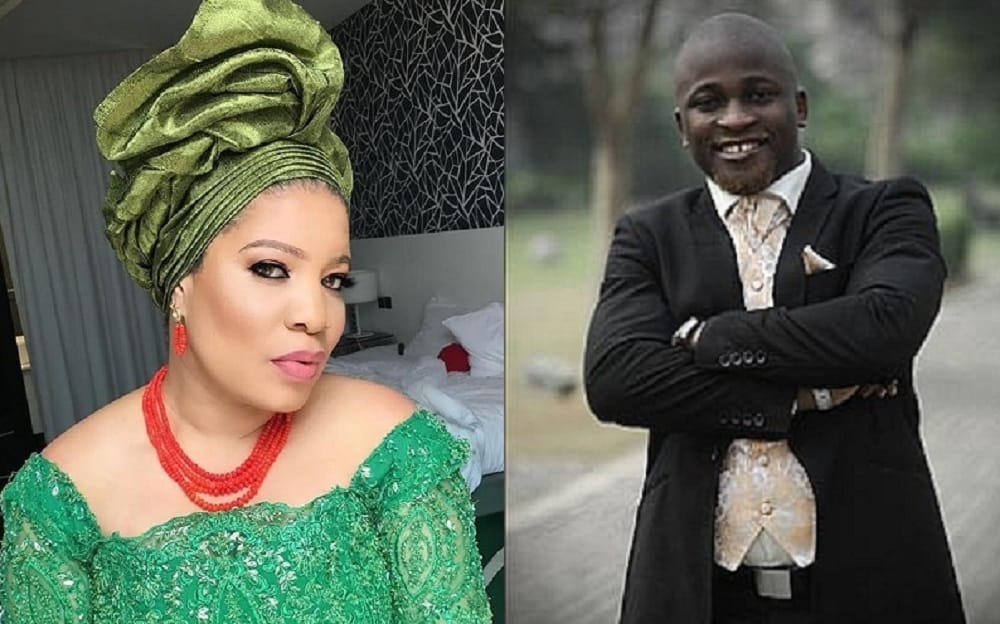 Monalisa Chinda's marriage to Segun Dejo Richards and their divorce
Monalisa Chinda got married to her first husband, Segun Dejo Richards in 2004 in what seemed like a fairytale union.
Their marriage appeared peaceful for nearly five years until the news of their separation over allegations of domestic violence and abuse shocked the media in 2009.
In some of the reports sighted by DNB Stories Africa, Segun Dejo Richards was alleged to be a wife-beater and manipulator who took advantage of Monalisa Chinda's soft heart and humility. It was alleged that the actress had to walk out of the marriage when she could no longer bear the trauma she was experiencing.
Segun Dejo Richards was also reported to have been married to another woman six months before he married Monalisa. However, Dejo Richards denied all the allegations of being a wife-beater, claiming that Monalisa left him because of money. According to him, his ex-wife was instigated and advised wrongly by some of her colleagues and an uncle identified as Mr Kool.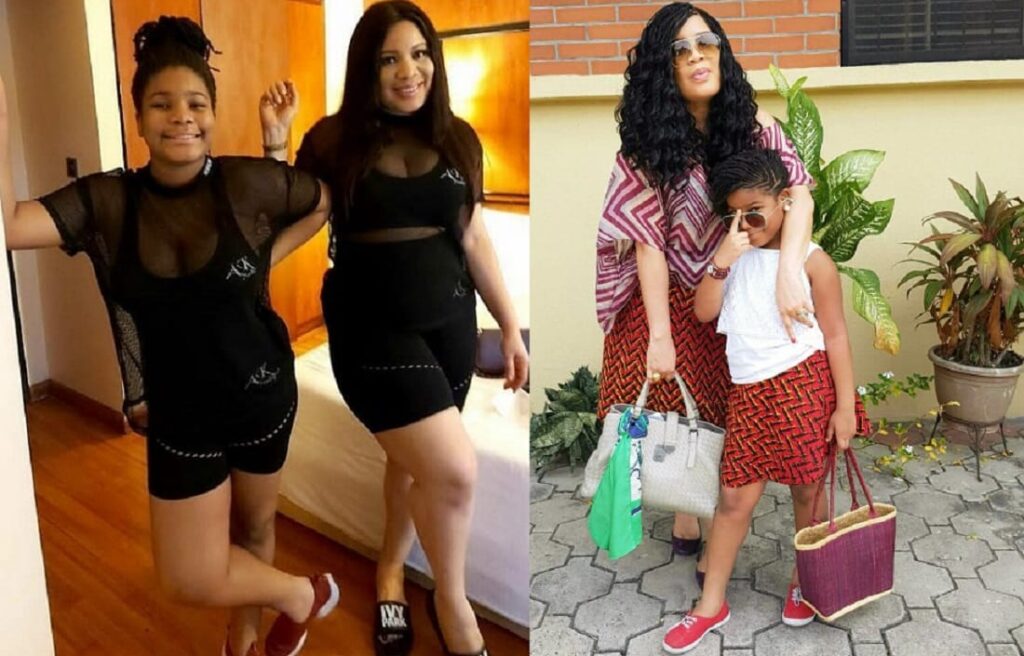 Though Monalisa Chinda never actually accused her ex-husband publicly, Segun Dejo Richards granted several interviews where he talked about their failed marriage. According to him, he met Monalisa Chinda in London, brought her to Nigeria, and made her the actress she became only for her to become someone else after landing an ambassadorial deal with Globacom Telecommunications.
He also went on to drag his ex-wife's uncle known as "Mr Kool", claiming he was instrumental in his marital crisis and subsequent divorce. However, the said Mr Kool took to the media in September 2009 to debunk all of Segun's allegations in a very long and explicit post. According to him, all of Dejo Richards' claims were lies with no iota of truth.
Mr Kool revealed that Segun was the real culprit and mastermind of his divorce due to his wicked act towards his ex-wife. He stated that the reason he was talking about the whole divorce saga in public was to clear his name as the brain behind his niece's failed marriage, urging the public not to believe any of Segun's claims.
Reports emerged later that Monalisa Chinda and her ex-husband, Segun Dejo Richards, had mended their bridges and moved on with their different lives.
Monalisa Chinda and Victor Tonye Coker's marriage
Monalisa Chinda got married to Tonye Coker in 2016, seven years after the collapse of her first marriage. There were claims that the two had been on-and-off lovers for over five years before they made their affair public in 2015.
The actress revealed that she had known her new husband since she was 14 years old as both their families were close. She made it known that they lost communication after Tonye relocated to Germany, but, luckily, their paths crossed again in 2015.
Victor Tonye Coker first wife before Monalisa Chinda?
Shortly after his involvement with Monalisa Chinda became public, reports emerged that Victor Tonye Coker had been married before and had fathered five children with his first wife in Germany, making the actress his second wife.
There were also claims that Victor Tonye Coker wanted Monalisa to relocate to Germany with him, against her wish.
However, all of these claims remain unconfirmed as neither party ever publicly addressed the rumours.
From what is currently seen, Monalisa and Tonye are happy together. The actress even revealed her plans of having a child for Tonye Coker while celebrating their five-year wedding anniversary in 2021.
About Monalisa Chinda's current husband, Victor Tonye Coker
Victor Tonye Coker is the current husband of Nollywood actress Monalisa Chinda. He is a German-based, Nigerian-Sierra Leonean man who is allegedly in his 50s in age. His father is said to be from Kwale in Delta State while his mother is from Sierra Leone.
According to what Monalisa shared, she and Victor grew up in the same neighbourhood in Port-Harcourt and their families knew each other. She also made it known that she was 14 years of age when she first met Victor, while he was about 20 or 21 years old.
About Monalisa Chinda's ex-husband, Segun Dejo Richards
Segun Dejo Richards is Monalisa Chinda's former husband and the father of her only daughter. He is a showbiz promoter and an executive producer at a talent and brand management company called Entertainment Connect.
Dejo Richards was born into a family of five and he is from Ibadan in Oyo State.
Segun Dejo Richards new wife
Segun Dejo Richards was said to have remarried two years after he left Monalisa Chinda to an American-based lady identified as "Lamide".
According to the reports, Dejo Richards married his new wife Lamide on January 22, 2011.
However, his marriage to Lamide also crashed after a year in 2012. The lady revealed that she had met him on Facebook in 2009 and they met physically in 2010 when she came to spend the holidays in Nigeria.
She disclosed that Segun proposed to her in August 2010, barely a year after they met.
According to Lamide, she didn't know about Segun's marriage to Monalisa Chinda until she returned to America after their first physical meeting. She revealed that Segun had denied all the allegations of abuse published about him and made her believe they were all lies as he was very good with words.
The lady revealed that she began to see Segun's true colour after their marriage. She explained that Segun Dejo Richards was just extorting her and their communication took a different turn as he was always shouting at her and showing signs of aggression.
Monalisa Chinda's children
As of the time of writing this report, Monalisa Chinda has only one female child from her first marriage.
She had the child a year before her divorce on February 13, 2008. The girl is named Tamar-Lily Chinda and her mother is always seen doting on her on social media. Monalisa Chinda's daughter is currently 13 years old.
The actress is yet to have a child with her new husband, Mr Victor Tonye Coker.