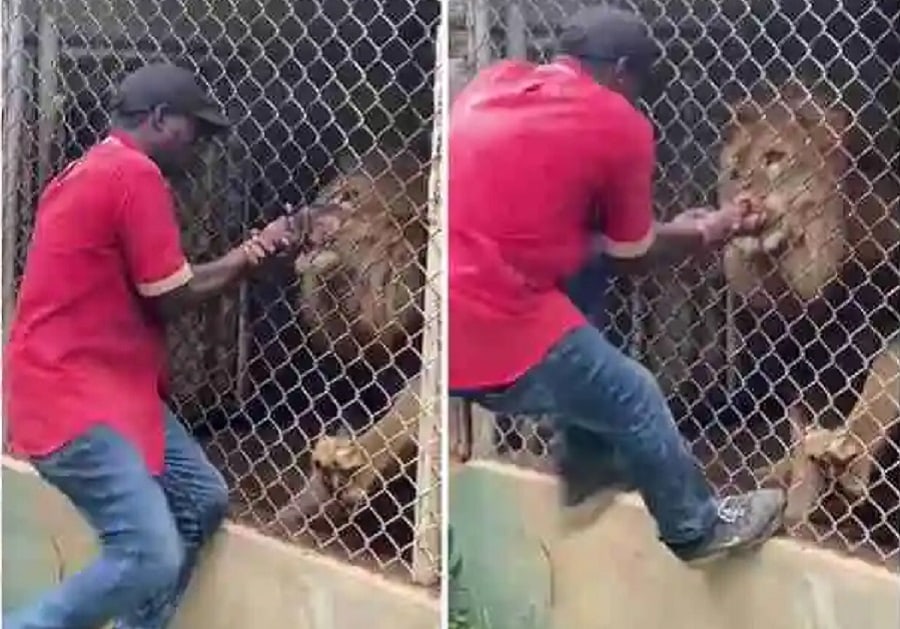 A video that captured the shocking moment a caged lion locked in a man's finger and eventually bit it off has gone viral on social media.
The incident took place at Jamaica Zoo located in Lacovia town in Jamaica. According to information gathered by DNB Stories Africa, the victim was a contracted staff at the zoo. The man, as seen in the video, defiled all safety concerns and moved close to the big animal and started playing with it, attempting to touch its huge canine teeth.
It looked to be a dare of some sort that he had with some visitors at the facility that he could touch the animal without any harm.
When the irritated animal couldn't stand the pestering, it slammed its jaw shut, locking in the man's fingers. Realizing his mistake, the man struggled all he could to free his fingers but found little success.
Watch the video below:
Reacting to the incident, the management of Jamaica Zoo condemned the man's actions, stating:
The actions displayed in a video by a contractor of Jamaica Zoo, is tragic and do not represent the safety procedures and policies that must be adhered to at all times at Jamaica Zoo. We are currently reviewing the video, with a view to preventing any future recurrences.
Watch on YouTube: