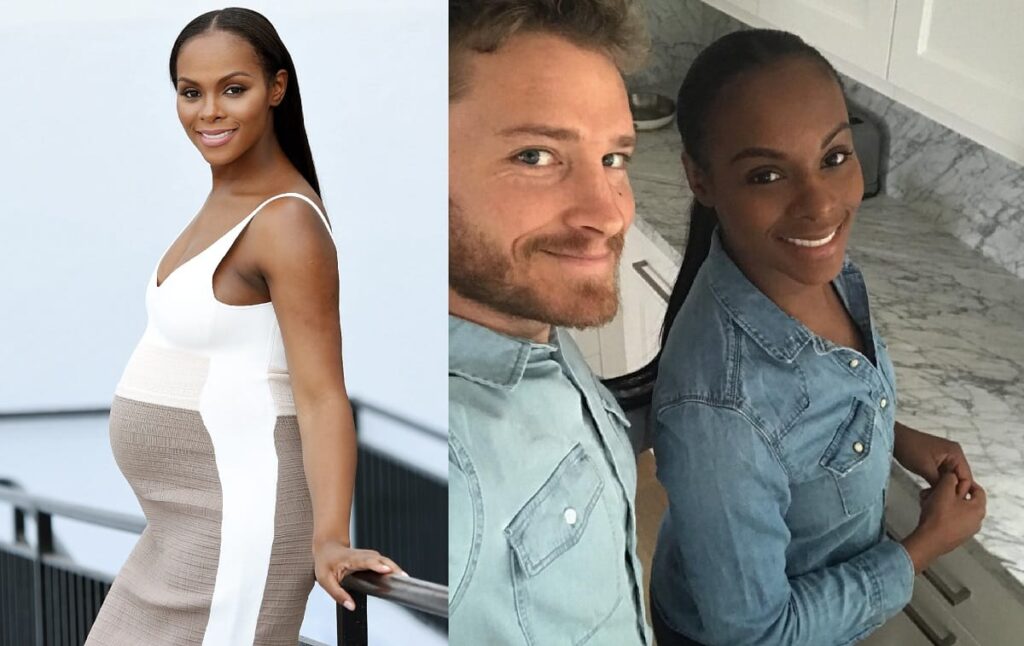 Who is Tika Sumpter?
Tika Sumpter is an American actress, singer, podcaster, producer, television host, and model well known for her appearances in the Tyler Perry's series "The Haves and Have Nots", "A Madea Christmas", and in ABC's daytime TV show, "One Life To Live".
Tika Sumpter's full name is Euphemia Latique "Tika" Sumpter. She was born on June 20, 1980, in Queens, New York, United States. She is currently 41 years old as of May 2022. Tika Sumpter is Black and her nationality is American. She was raised by her parents, Arthur Curtis Sumpter Sr and Janice Acquista. The actress grew up alongside her five siblings; three of them are named Curtis Sumpter, Collin Sumpter, and Chauna Sumpter. Details of her other two siblings are currently unknown.
Tika Sumpter's marriage and wedding
As of the time of publishing this article, Tika Sumpter is not married. However, she is engaged to her long-time boyfriend, Nicholas James. Before this time, Tika Sumpter was rumoured to be married to American actor, Hosea Chanchez. The two were speculated to have gotten married in 2009 and parted ways in 2012.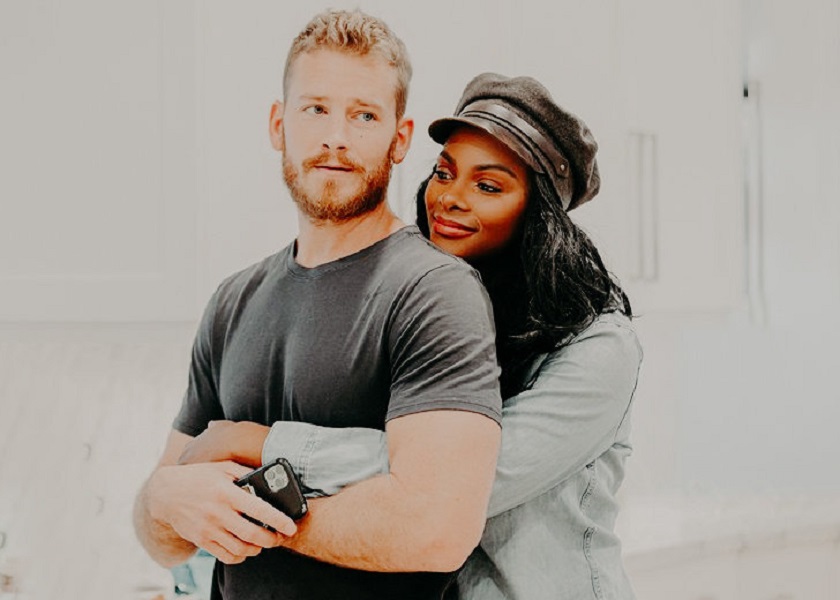 About Tika Sumpter's fiancé – Nicholas James
Nicholas James is Tika Sumpter's fiancé and husband-to-be. Nicholas James' full name is Nicholas James Muscarella. He is an American actor, model, and casual photographer born on December 2, 1983, in Greenville, Pennsylvania, United States. He is of Caucasian descent and is currently 38 years old as of May 2022.
Nicholas James attended Reynolds Junior and Senior High School and later enrolled at Penn State Behrend College to study Management and Marketing before leaving for Hollywood. As a model, Nicholas James has worked with well-known brands like The Departmental Chain Mall, Walmart and the Mexican brewing company, Grupo Modelo.
How Tika Sumpter and Nicholas James met
Tika Sumpter has always kept details of her private life away from the media, so it came as a surprise when the actress revealed Nicholas James as the person she was dating.
According to reports sighted by DNB Stories Africa, Tika Sumpter and Nicholas met on the set of Tyler Perry's series "The Haves and Have Nots" in 2013, but Nicholas James appeared on the show in 2016. It was reported that the couple kept their relationship a secret partially because they were an interracial couple. They got engaged on December 25, 2016. Before that, they welcomed a daughter named Ella Loren on October 8, 2016.
The actress revealed in an interview that she is ready to get married and would be tying the knot with her fiancé in May 2022.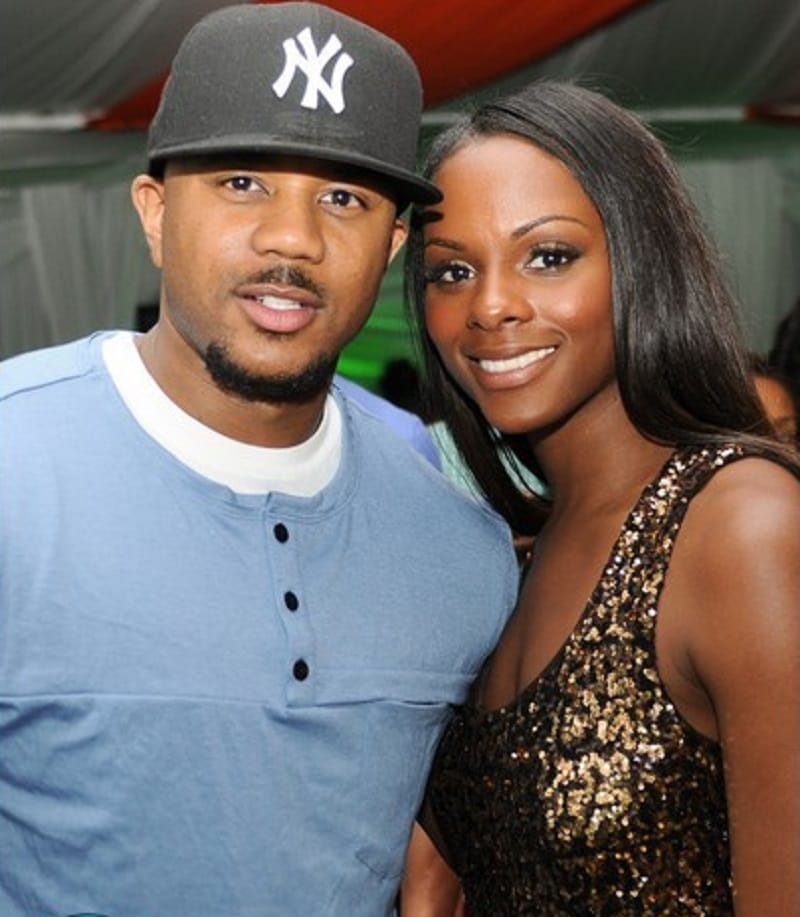 Tika Sumpter and Hosea Chanchez's rumoured first marriage
Hosea Chanchez is an American actor best known for his role as the quarterback football player Malik Wright on the CW/BET series, "The Game". He was born on September 12, 1981, in Montgomery, Alabama, United States. He is currently 40 years old as of May 2022.
Tika Sumpter and Hosea Chanchez had great on-screen chemistry on the show in 2010 when Tika played Hosea Chanchez's character's love interest "Jenna". Outside the show, the two also attended events together and were often photographed together on the red carpet. This led to widespread speculations that Tika Sumpter and Hosea Chanchez were dating. Some even went as far as tagging them Hollywood's "It Couple".
According to online reports, an unnamed person went as far as editing Tika Sumpter's Wikipedia page with information about her and Hosea Chanchez getting married in 2009 and parting ways in 2010. Tika Sumpter addressed the rumour in 2015, urging her fans to disregard the reports and not to believe everything they saw on the internet. She disclosed that she was never married to Hosea Chanchez, adding that when she eventually ties the knot, the world would know.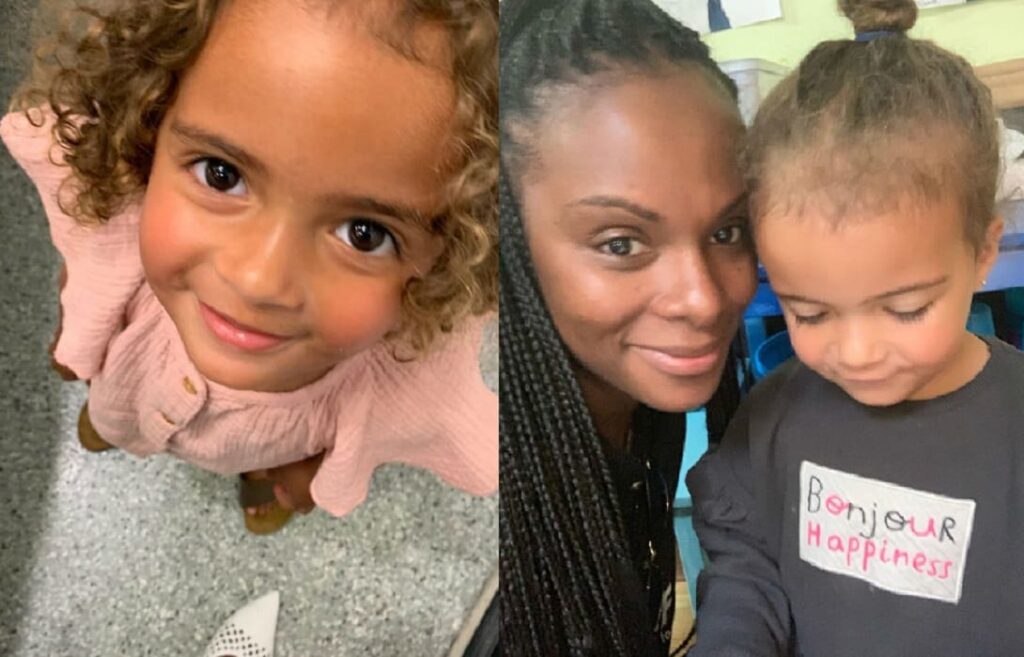 Tika Sumpter's children
As of the time of publishing this report, Tika Sumpter is the proud mother of one daughter who is named Ella Loren. The child was born on October 8, 2016, and is currently five years old as of May 2022. The father of Tika Sumpter's daughter is her current fiancé – Nicholas James.
Tika Sumpter and Drake's relationship
In 2014, Tika Sumpter revealed that she has a huge crush on Canadian rapper, Drake. According to her, she went on a date with Drake alongside the whole cast of Nickelodeon's "Best Friends Date". She revealed Drake was their celebrity set up and they set him up on dates whenever they had dinner. She also added that he is such a sweet person and she used to call him by his name "Aubrey".