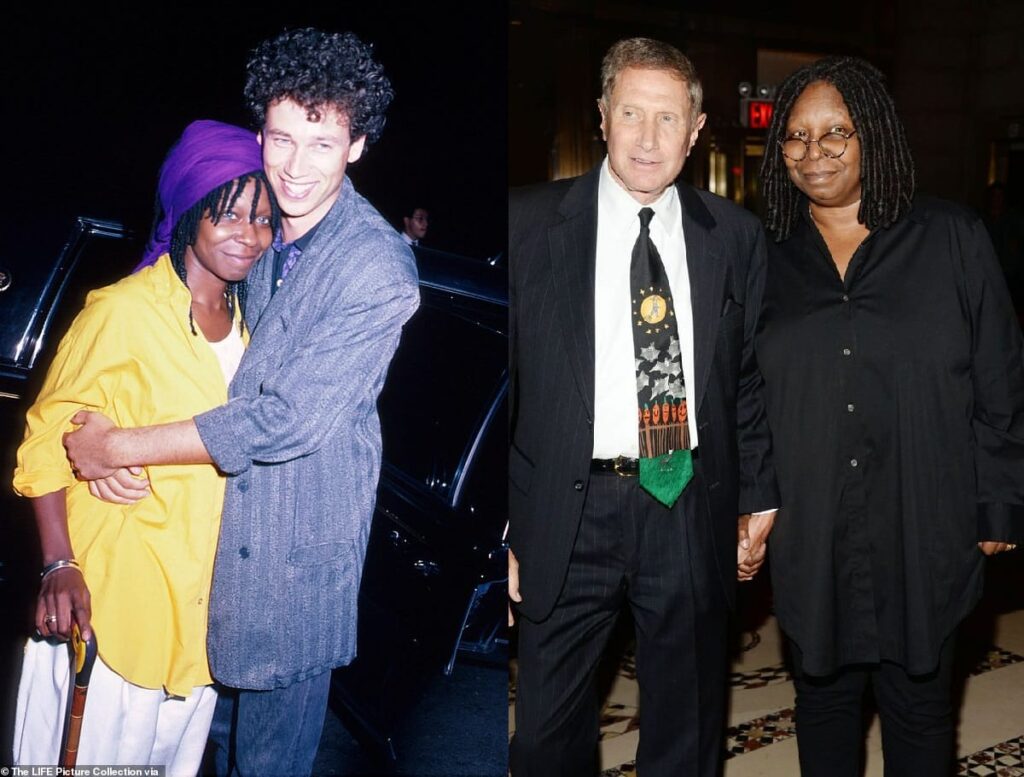 Who is Whoopi Goldberg?
Whoopi Goldberg is an  American actor, comedienne, author, television personality, and political activist. Fondly referred to as "Whoopi Cushion", Whoopi Goldberg has been cited as one of the best entertainers of her time in the media.
Whoopi Goldberg's full name is Caryn Elaine Johnson. She was born on November 13, 1995, in Manhattan, New York, United States. She is currently 66 years old as of March 2022. She was raised by her mother, Emma Harris in New York City.
Her father, Robert James Johnson who was a Baptist clergyman died in 1993. Her mother, Emma Johnson was a nurse and teacher and she died in 2010. Whoopi Goldberg has only one sibling – Clyde K. Johnson. He died of a brain aneurysm on May 13, 2015.
Whoopi Goldberg's marriage and wedding
Whoopi Goldberg has been married and divorced three times. As of March 2022, Goldberg is currently unmarried.
In her words, she said,
I am much happier on my own. I can spend as much time with somebody as I want to spend, but then I am not looking to be with somebody forever or live with someone. I do not want somebody in my house.
List of Whoopi Goldberg's ex-husbands
Alvin Martin
David Claessen
Lyle Trachtenberg
Whoopi Goldberg's first marriage to Alvin Martin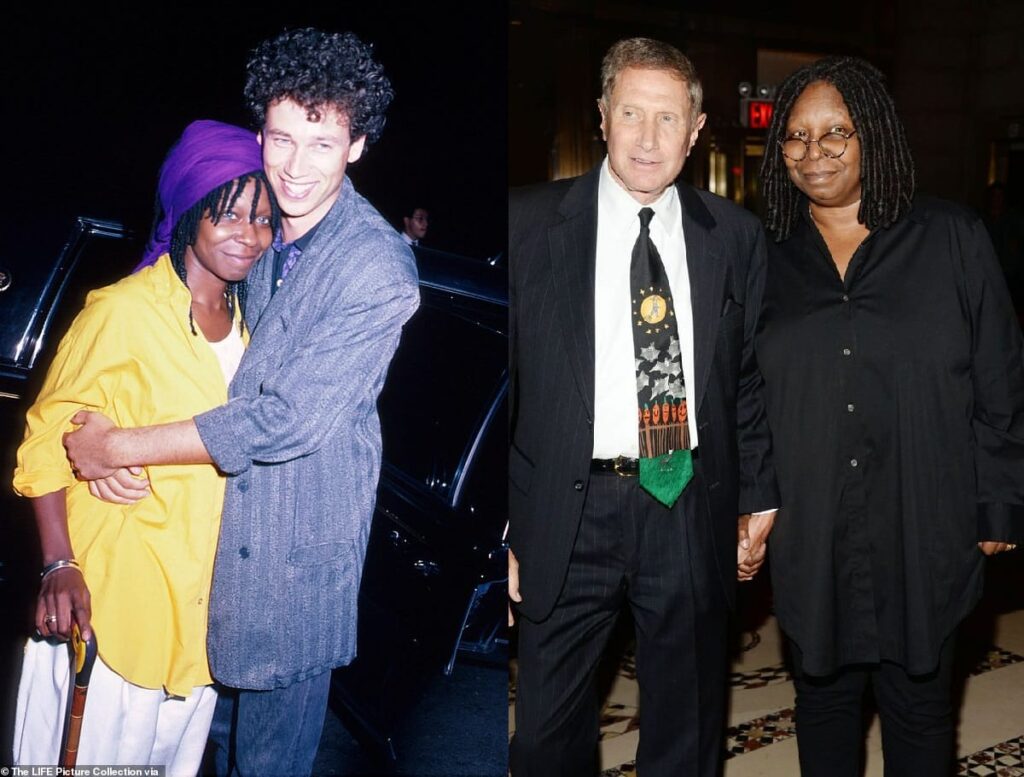 In the 1970s, Whoopi Goldberg was homeless and addicted to drugs. Her friends saw the need to organize an intervention and send her to a rehabilitation centre. Alvin Martin became her drug counsellor and they later fell in love.
In 1972, Whoopi discovered she was expecting a child and the following year (1973), she tied the knot with Alvin Martin. During the time of the wedding, Whoopi Goldberg was only 18 years old.
The couple officially ended their marriage in 1979. The marriage which lasted for six years was the longest marriage Whoopi Goldberg has ever had. The union produced one child – a daughter named Alexandrea Dean (née Martin).
Whoopi Goldberg would later state that she was responsible for her failed marriage with Alvin Martin because she found it hard to commit fully to it. According to the 66-year old American comedienne, she tried her best to remain in love, adding that she was never truly in love with any of her spouses.
Whoopi Goldberg's second marriage to David Claessen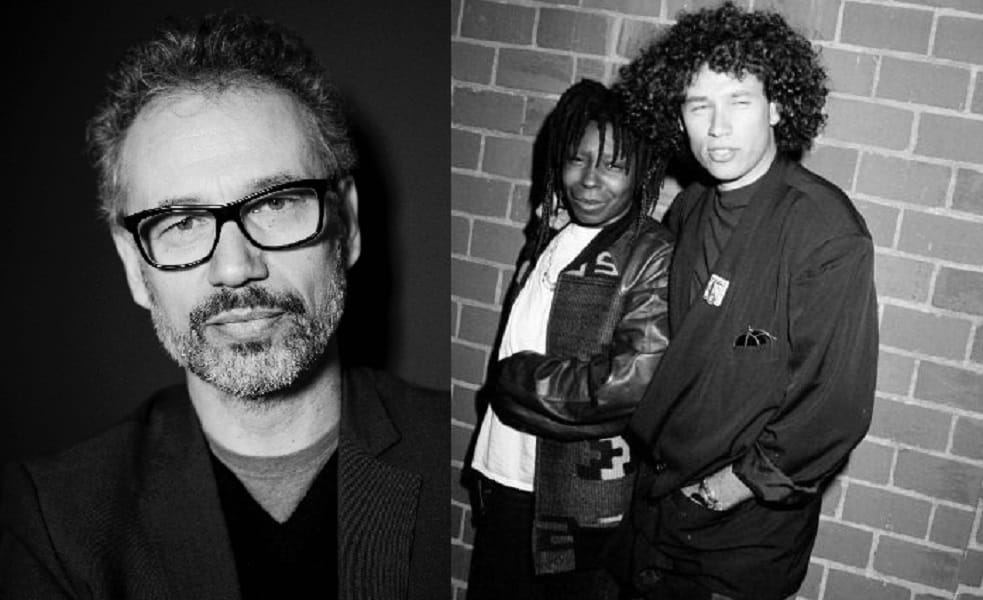 Following her divorce from Alvin Martin, Whoopi walked down the aisle for the second time with Dutch cinematographer David Claessen in 1986. The couple were only married for two years and unlike her first marriage, Whoopi Goldberg and David didn't have any children before calling it quits in 1988.
Four years after his divorce from Whoopi, David Claessen went on to marry his second wife, Karen Green. The marriage lasted from 1992 to 2002. After that, David Claessen got married for the third time to Taiye Selasi, a British author and photographer. The marriage lasted for two years before both parties went their separate ways again.
Whoopi Goldberg's third marriage to ex-husband Lyle Trachtenberg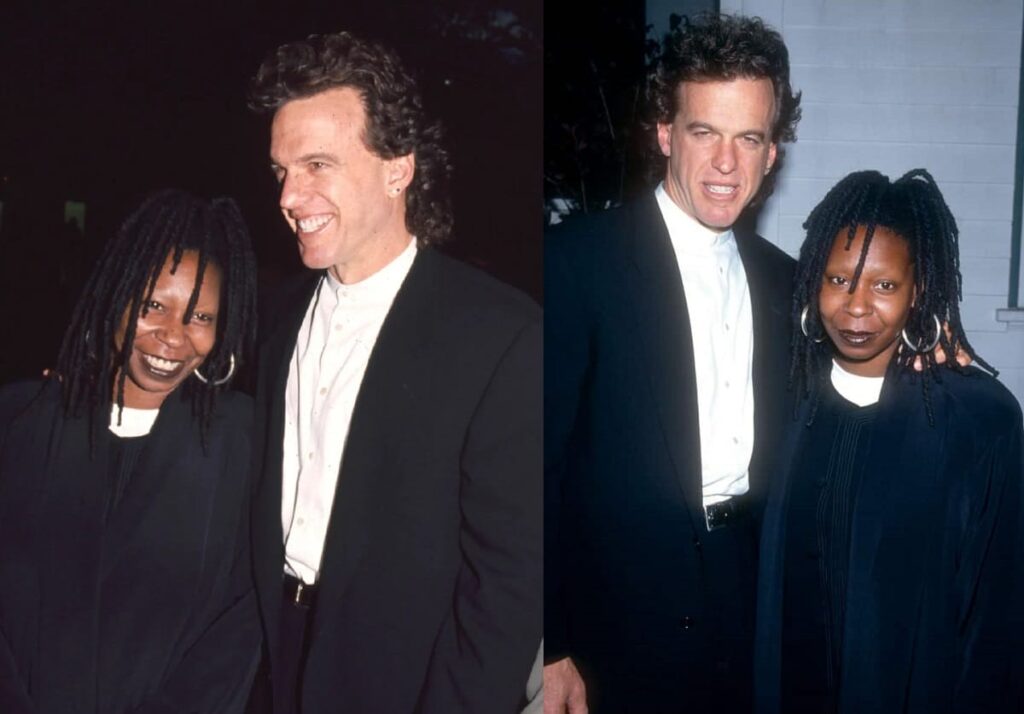 Whoopi Goldberg walked down the aisle for the third time on October 1, 1994, with Lyle Trachtenberg, a former American actor, and International Alliance of Theatrical Stage Employees (IATSE) union organizer.
Just like her second marriage, the marriage was short-lived and didn't produce any children before they divorced in 1995, after only one year of being married.
As of the time of publishing this article, Lyle Trachtenberg is married to Canadian actress Adriana Belan, and they are blessed with two children.
Whoopi Goldberg children
Whoopi Goldberg is the proud mother of one daughter named Alexandrea Dean whom she had with her first husband, Alvin Martin.
Whoopi Goldberg has three grandchildren and a great-granddaughter from Alexandrea Dean.
About Whoopi Goldberg's daughter – Alexandrea Dean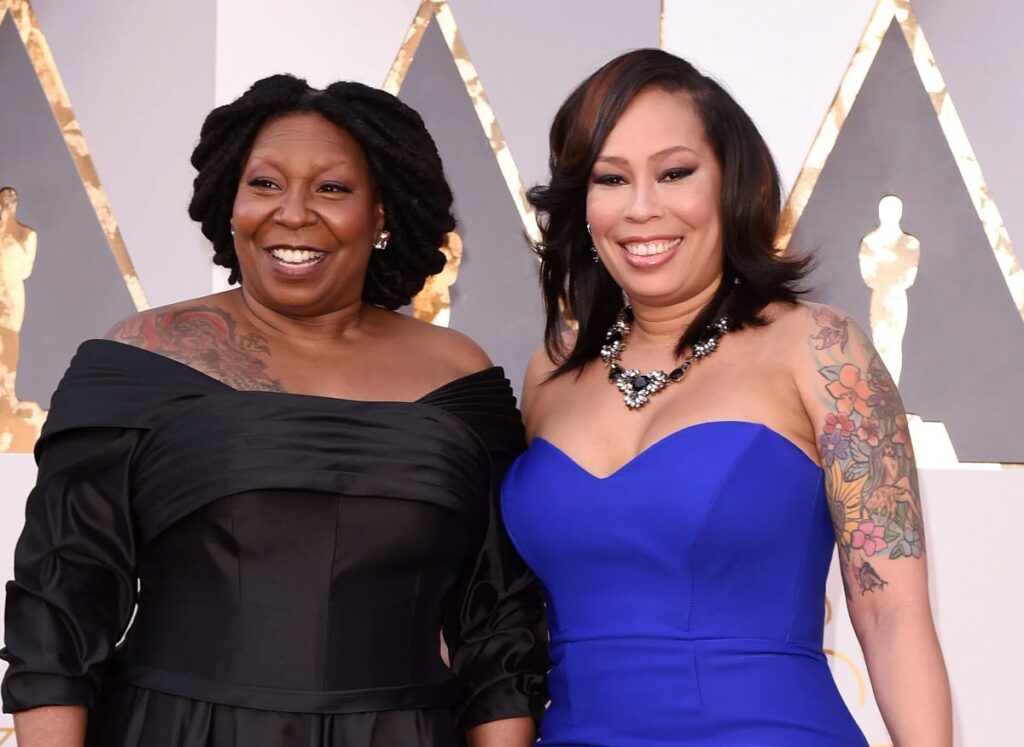 Alexandrea Dean is Whoopi Goldberg's only child. She is the daughter she had with her ex-husband Alvin Martin. Alexandrea Dean was born on May 9 1973 in the United States. She's currently 48 years old as of March 2022.
Following her mother's footsteps to pursue a career in the entertainment industry, Alexandrea Dean is an American actress and film producer. She is married to her husband, Bernard Dean and the union is blessed with three children – Amara Dean, Jerzey Dean, and Mason Dean.
About Whoopi Goldberg's grandchildren
Whoopi Goldberg has three grandchildren:
Amara Skye Dean is the first daughter of Alexandrea Dean and the first grandchild of Whoopi Goldberg. She was born on November 13, 1989, and is currently 32 years old as of March 2022.
Working as a model and artist, Amara is also a loving wife and mother. She's married to her husband, Chris, and they got married in 2013. The union is blessed with a daughter named Charlie Rose who was born on March 15, 2014, making her Whoopi Goldberg's first great-granddaughter. Charlie Rose is currently 8 years old as of March 2022.
2. Jerzey Dean
Jerzey Dean is Whoopi Goldberg's second granddaughter. She was born in 1996 and is currently 26 years old as of March 2022. Jerzey is the proud owner of a fashion brand called Jerzey Kennedy designs with locations in Los Angeles and New York City.
Mason Dean is Whoopi Goldberg's grandson who was born on September 28, 1998. He is currently 23 years old as of March 2022. According to information gathered by DNB Stories Africa, Mason Dean is a rapper, musician, and model.
Whoopi Goldberg and Ted Danson romance
Whoopi Goldberg and American actor Ted Danson met on the set of The Arsenio Hall Show in 1988. Four years later, they were both cast in the 1993 American comedy film "Made In America". Whoopi Goldberg was single at that time, having recently been divorced from her second husband, David Claessen in 1988. Ted Danson, on the other hand, wasn't single. He was married to his second wife Cassandra Coates with whom he has two children.
They initially tried to keep their affair a secret, both news of their romance later got out and Danson's wife, Cassandra Coates filed for a divorce immediately. The marriage which lasted for 16 years came to an abrupt end as Cassandra Coates walked away with their two children and a whopping sum of $30 million dollars in the divorce settlement.
The divorce was often cited as one of the most expensive celebrity divorces of that time. After the divorce, Ted Danson and Whoopi Goldberg seized the opportunity to bring their relationship to the limelight. However, after about 18 months of dating, they parted ways. Not much is known about the cause of the split because neither of them talked about it. According to some reports sighted by DNB Stories Africa, Ted Danson broke up with Whoopi Goldberg because of pressure from his parents.