Written by Daniel Nkado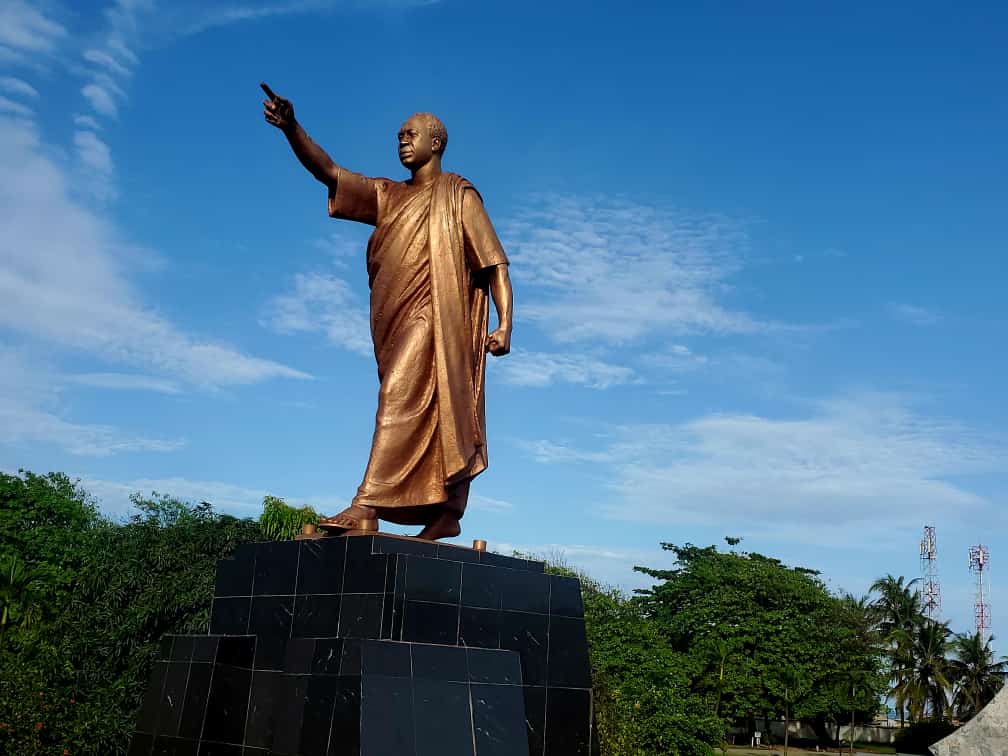 I recently travelled to Accra from Lagos where I spent one week. Here is a detailed analysis of my experience travelling to Accra from Lagos, Nigeria, at a time when most countries have either totally lifted their COVID-19 travel restrictions, or significantly lessened them.
Visa to Accra for Nigerians
Nigerians do not need a visa to travel to Accra as both countries are ECOWAS members. However, you will still need a valid international passport which will be stamped at both your departure (by Nigerian Immigration) and landing (by Ghanaian immigration). Your ECOWAS passport allows you to stay in Ghana for up to 90 days. If you intend to stay longer, you must contact Ghanaian Immigration for an extension of your stay.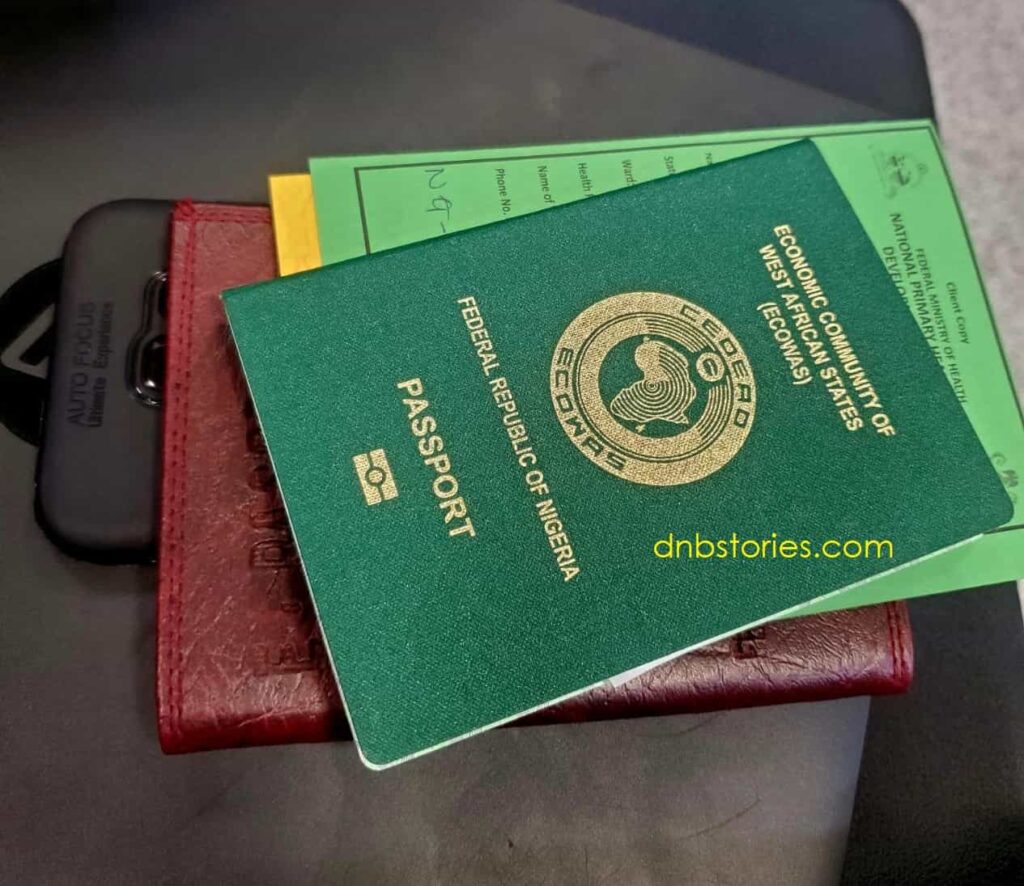 Flight Booking From Lagos to Accra
Flight fares from Lagos to Accra ranged from N200K to N350K for a round trip, depending on the airline and class of flight. Because I booked ahead and didn't mind flying economy, I was able to get a good deal of N180K (round trip). Amazing, isn't it? Major airlines that fly to Accra from Lagos, as of the time of writing this report, are Africa World Airlines, Air Peace, Kenya Airways, Air Cote D'Ivoire, and EthiopianAir. There are others like EgyptAir but I'm not certain of their operations at this time.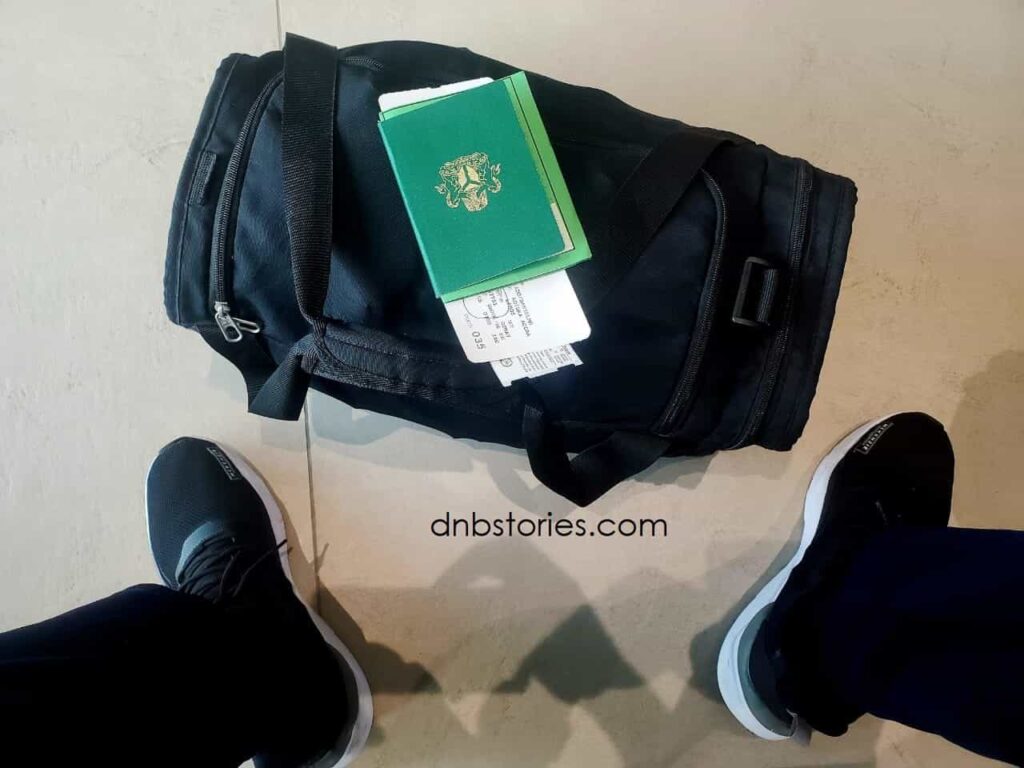 Lagos to Accra Flight Route
The standard Lagos to Accra route is a nonstop takeoff from the Murtala Muhammed International Airport, Lagos, and landing at Kotoka International Airport, Accra.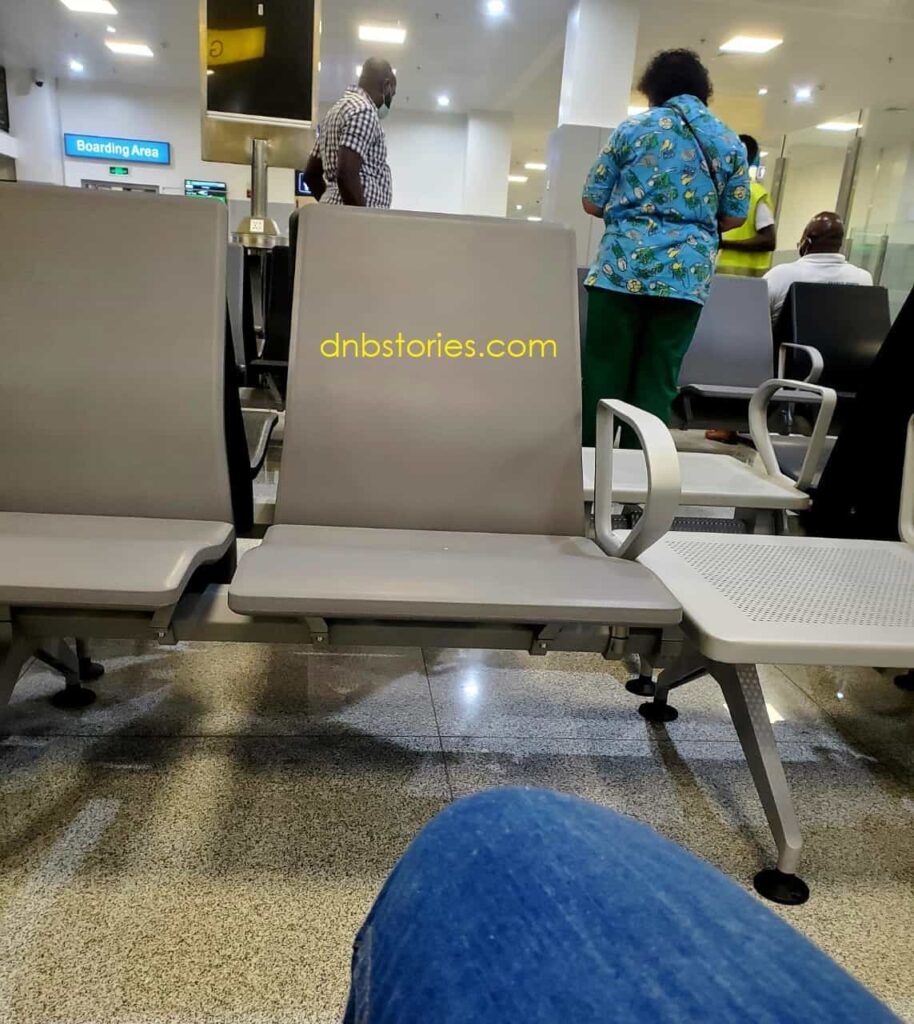 Travelling from Lagos To Accra by Road
From inquiries, I learned Ghana has opened their land borders and travelling by road from Lagos to Accra is possible again. I also learned that transport companies like ABC and Cross Country currently move from Lagos to Accra on a daily basis. Road fares range between N30K to N50K, depending on the road transport company. Also, a cheaper alternative might be to cut the journey in parts and move from Lagos to Cotonou, Benin, and Lome, before entering Accra – if you don't have a deadline to meet and wouldn't find this alternative more stressful.
Travelling by road could actually be more fun for people who enjoy road trips and you also get to see other borders before Accra. However, due to the nature of my work and fear of bum-bum pain, I opted to go by air.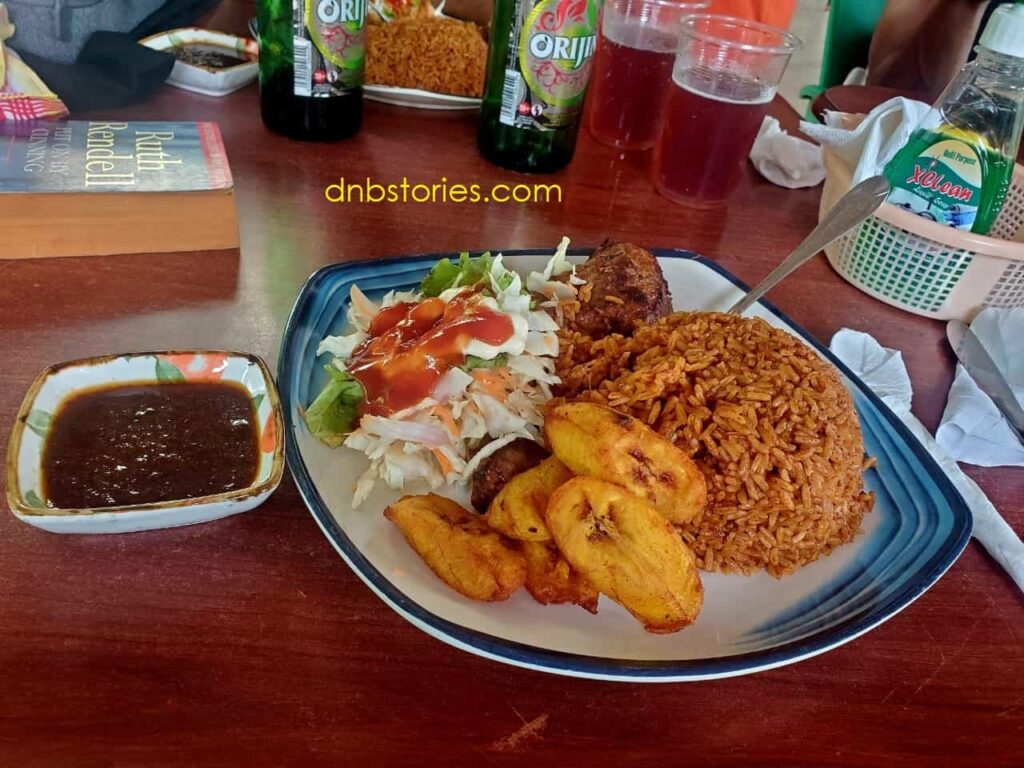 Lagos to Accra – COVID Requirements
If you are fully vaccinated, you no longer need to present a negative COVID PCR test at the airport while travelling from Lagos to Accra. All you need to do is present your vaccination card and the airline officials will check it and allow you to pass. To be fully vaccinated means that you have taken two shots of the recommended COVID vaccine or a single dose of the Jansen (Johnson and Johnson) vaccine at least two weeks before your travel.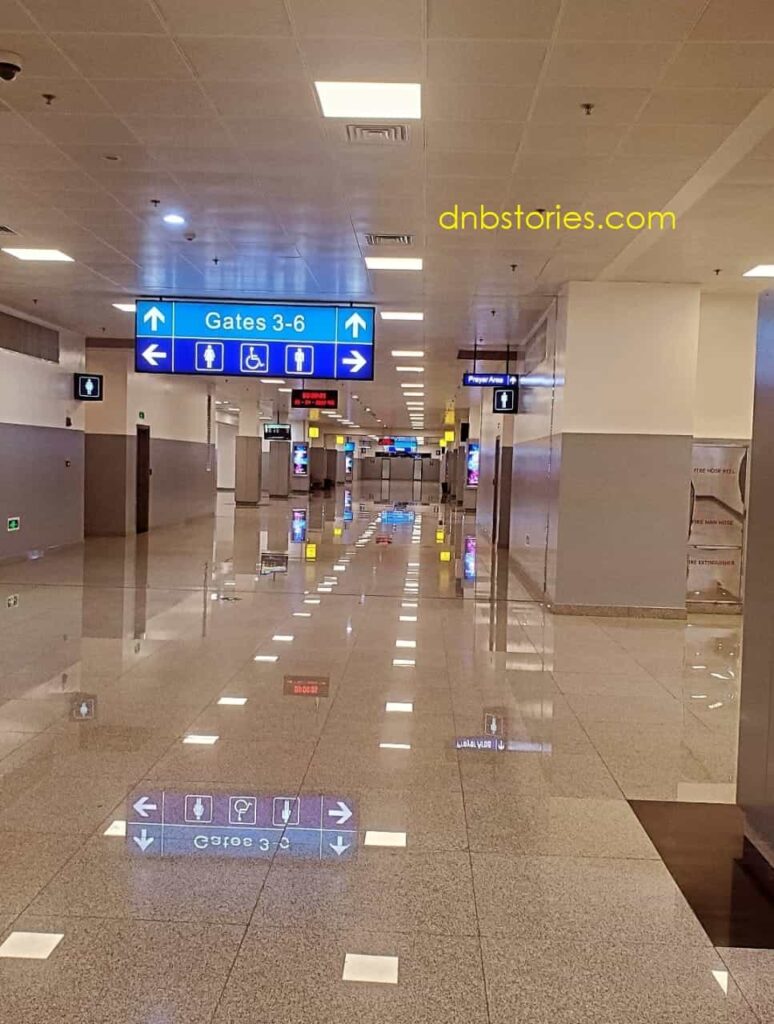 If you are not vaccinated or partially vaccinated, I learned that you might still be able to travel under certain conditions. In fact, one man who had "vaccination issues" at check-in later still boarded with us. But to avoid being delayed and exposed to extortion by airline officials, just complete your vaccination and travel with your card.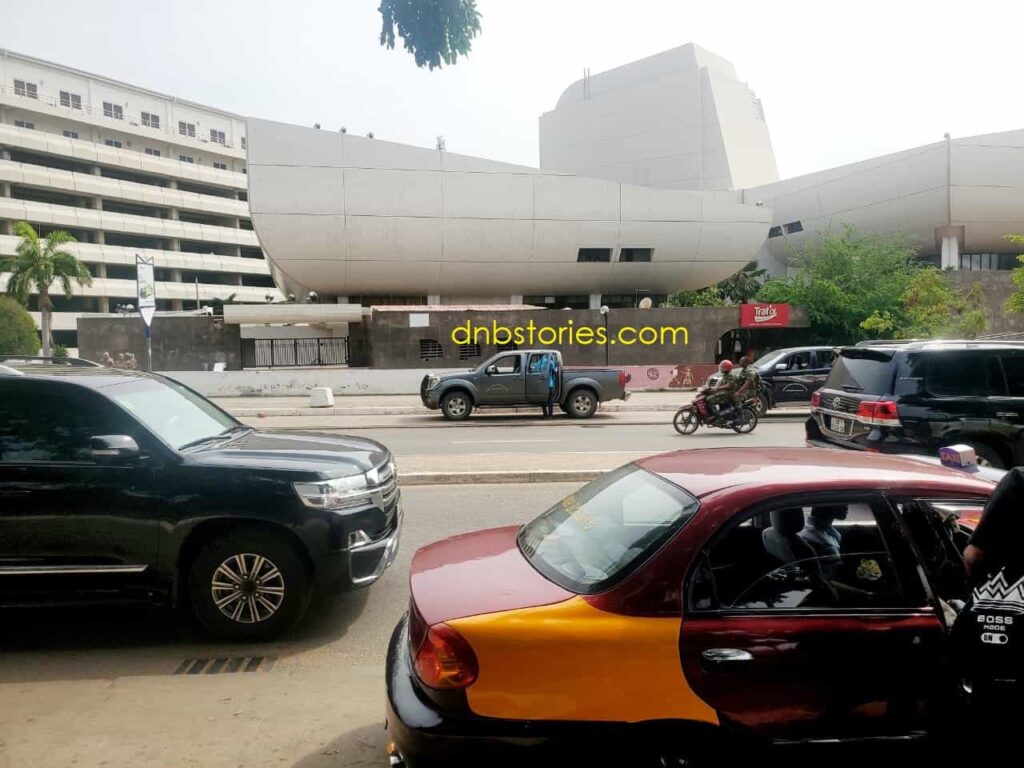 Lagos to Accra – Yellow Fever Requirements
A valid Yellow Fever Card is still required to travel from Lagos to Accra. You might notice that officials would be more interested in checking your green COVID vaccination card and might not even ask for the Yellow Fever Card, however, you should still have it.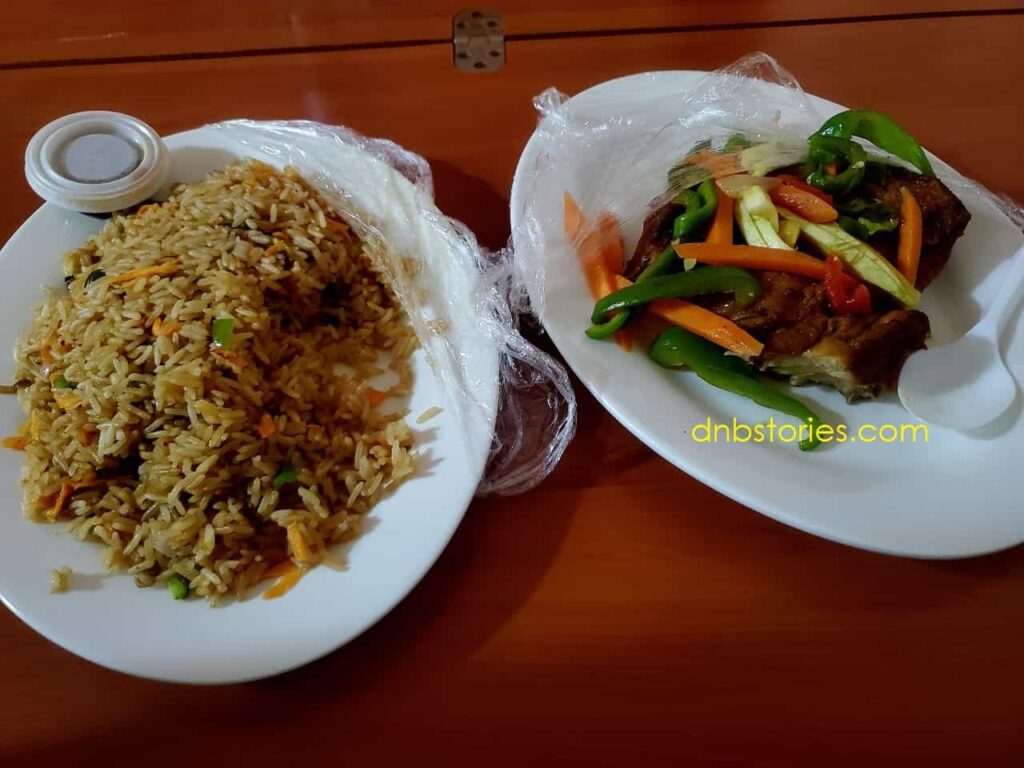 Departing Lagos to Accra
It will be in your best interest to arrive at the airport at least 1 hour before your flight time. COVID has changed a lot about air travel and added more time to check-in procedures. Get to the airport on time to be safe from delays or the risk of missing your flight.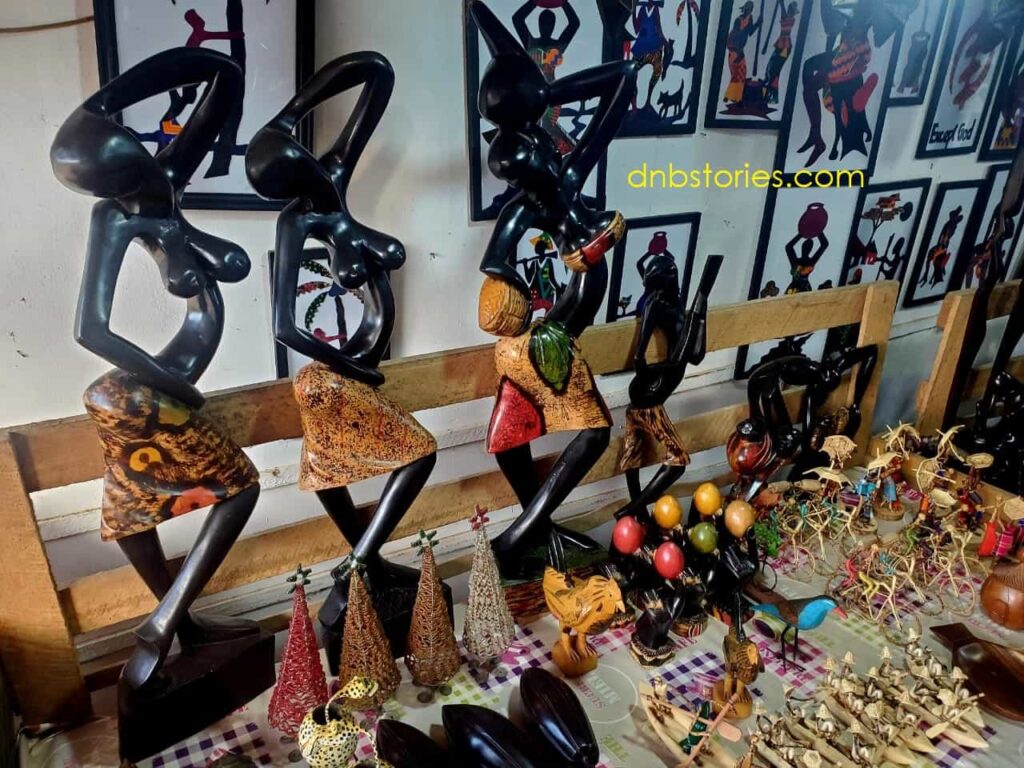 Lagos to Accra Terminal
The newly commissioned Terminal 2 wing of the Murtala Muhammed International Airport, Lagos, is now open for international flights. Passengers flying to Accra and other foreign destinations are expected to carry out their ticketing, check-in and boarding at the new terminal.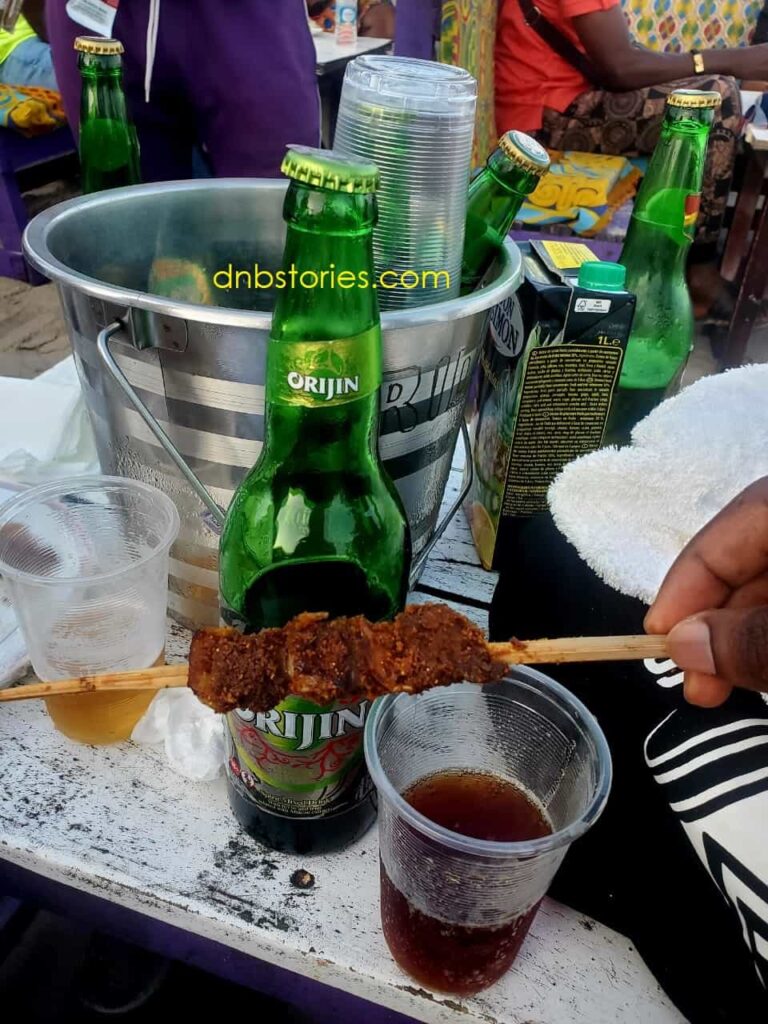 Landing at Accra
It takes about one hour or thereabouts to fly from Lagos to Accra. You will find your pilot announcing landing earlier than you anticipated. Your COVID Vaccination card might be checked again on arrival and you will be required to fill out the Ghana Visa on Arrival immigration card. After that, a Ghanaian Immigration official will stamp your passport, indicating the number of days you can stay.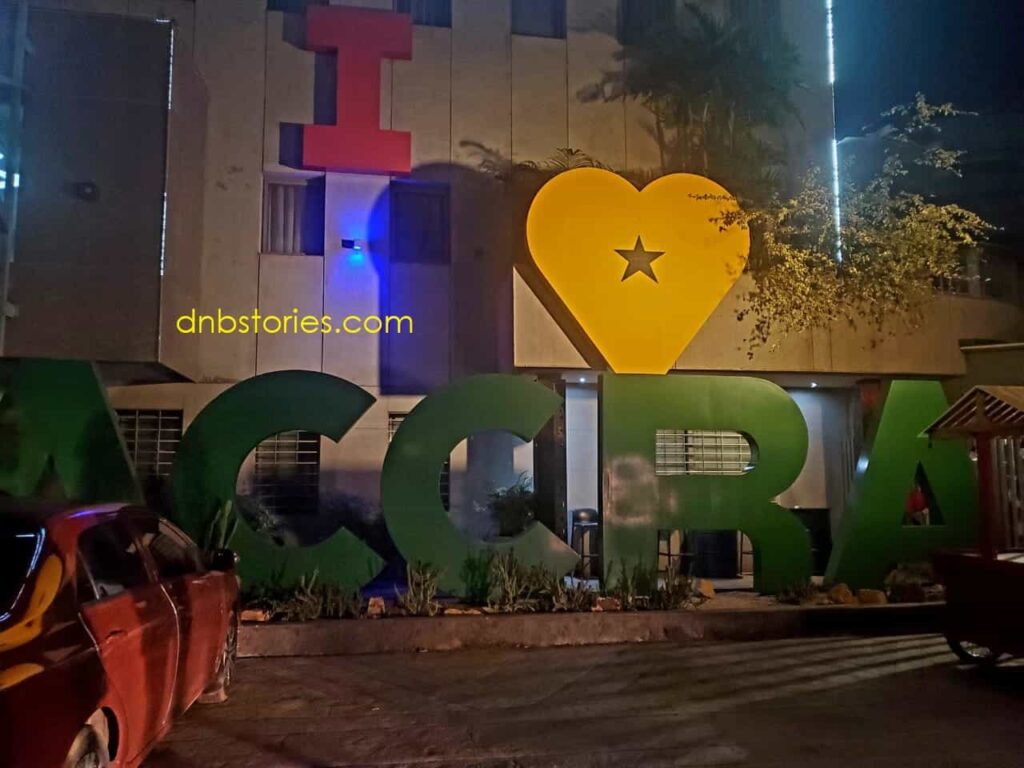 Changing your currency
The currency of Ghana is the cedis, so you will need to change your naira (or any other currency you have) to cedis. Currency exchange persons are easy to find at the airport. If you have dollars, they will even like it more. However, their currency seems to be stronger against the dollar than naira, or so I thought. For example, in Nigeria, I changed $300 at the rate of N585 at the Nigerian black market, in contrast to the N415 per dollar official rate.
The so-called Ghana black market rate they will offer you at the airport is no different than the official rate. In fact, you will find that it might be best to change your dollars to naira at the Black market rate in Nigeria and then either change nairas to cedis when you arrive or carry a Mastercard or Visa card which are both easily accepted at stores. Wisdom will not kill me sha.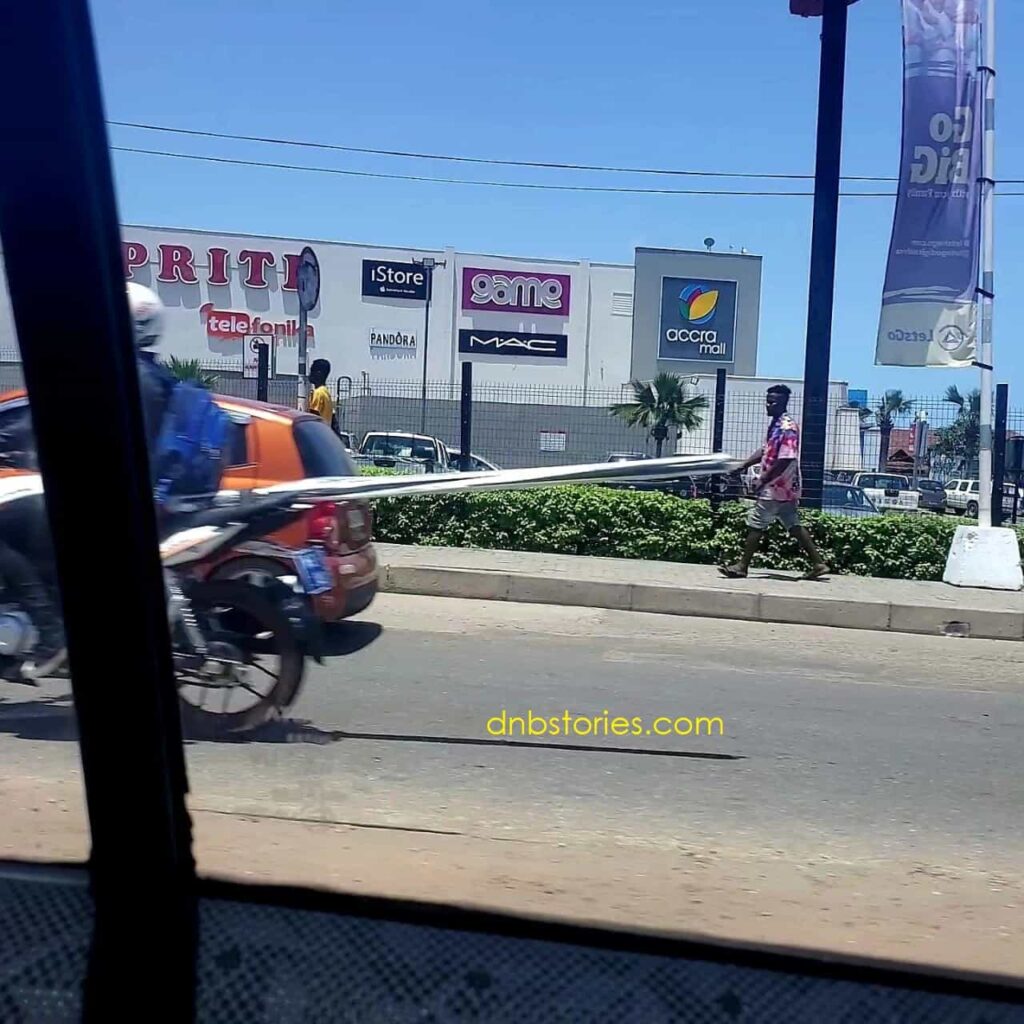 Leaving the airport
Just like it happens in Nigeria, airport taxis at the Kotoka International Airport will prey on your ignorance. I paid 100 cedis from the airport to my apartment in Osu. At the apartment, I was told I needn't have paid more than 30 cedis to get there because it was not far. Just like Nigerians, Ghanaians have the same attitude of pretending to be extremely nice if they know they'd be getting something in return. I think it's become somewhat of an African thing.
The taxi man that charged me 100 cedis was extremely nice, offering to carry my luggage and constantly asking if I was comfortable. At the apartment, he offered to help take my luggage in as well. He was so nice that I was about to give him extra 20 cedis as a tip before the hotel official (a kind lady with big, astute eyes) winked at me.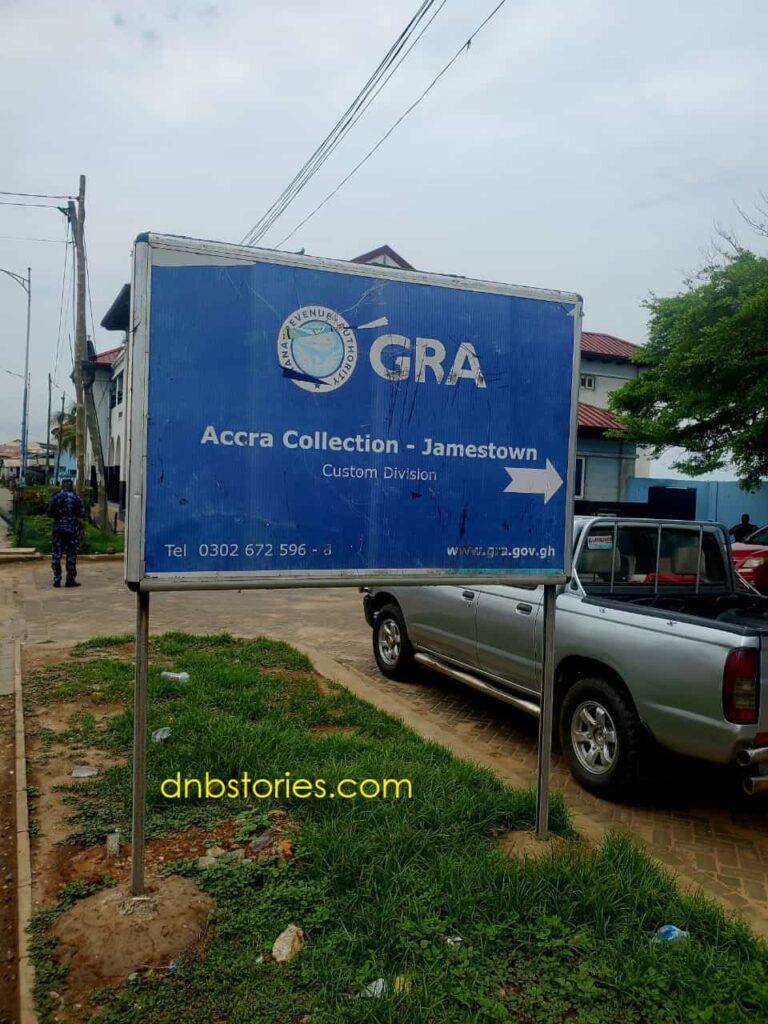 Best option after landing, I was told, would be to move away from the cluster of airport taxis to find ones that are cheaper, or simply request a Bolt or Uber driver. You can also negotiate with the hotel you will be staying at to provide you with an airport transfer service. You should know that taxis in Accra, including Uber and Bolt, are usually very small and hardly air-conditioned.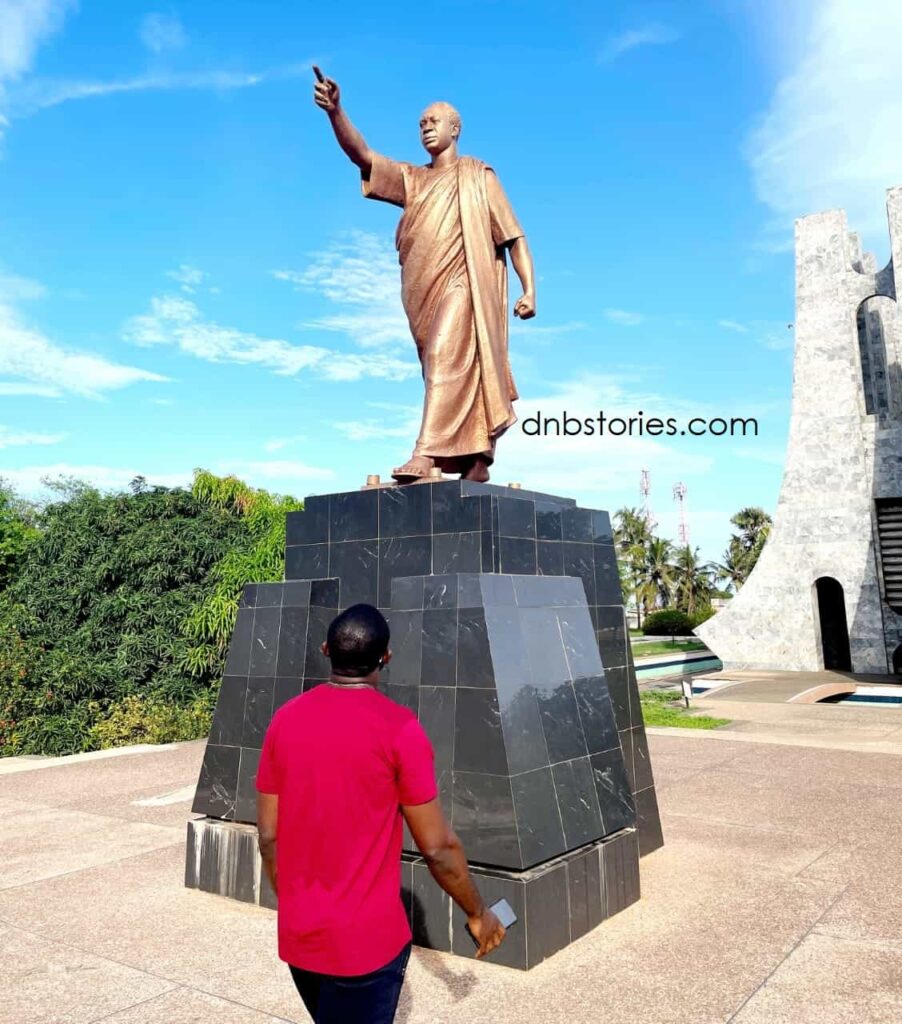 Ghana – The People, The Place
Ghanaians are nice people and Accra is generally more chill than Lagos. And, honestly, they really have light. There are a lot of fun places to visit in Ghana like the Kwame Nkrumah Memorial Park, Makola Market, Bojo Beach, Accra Mall, Labadi Pleasure Beach, Black Star Square, Osu Castle, James Town Lighthouse, Cape Coast and many others. You will definitely enjoy your stay.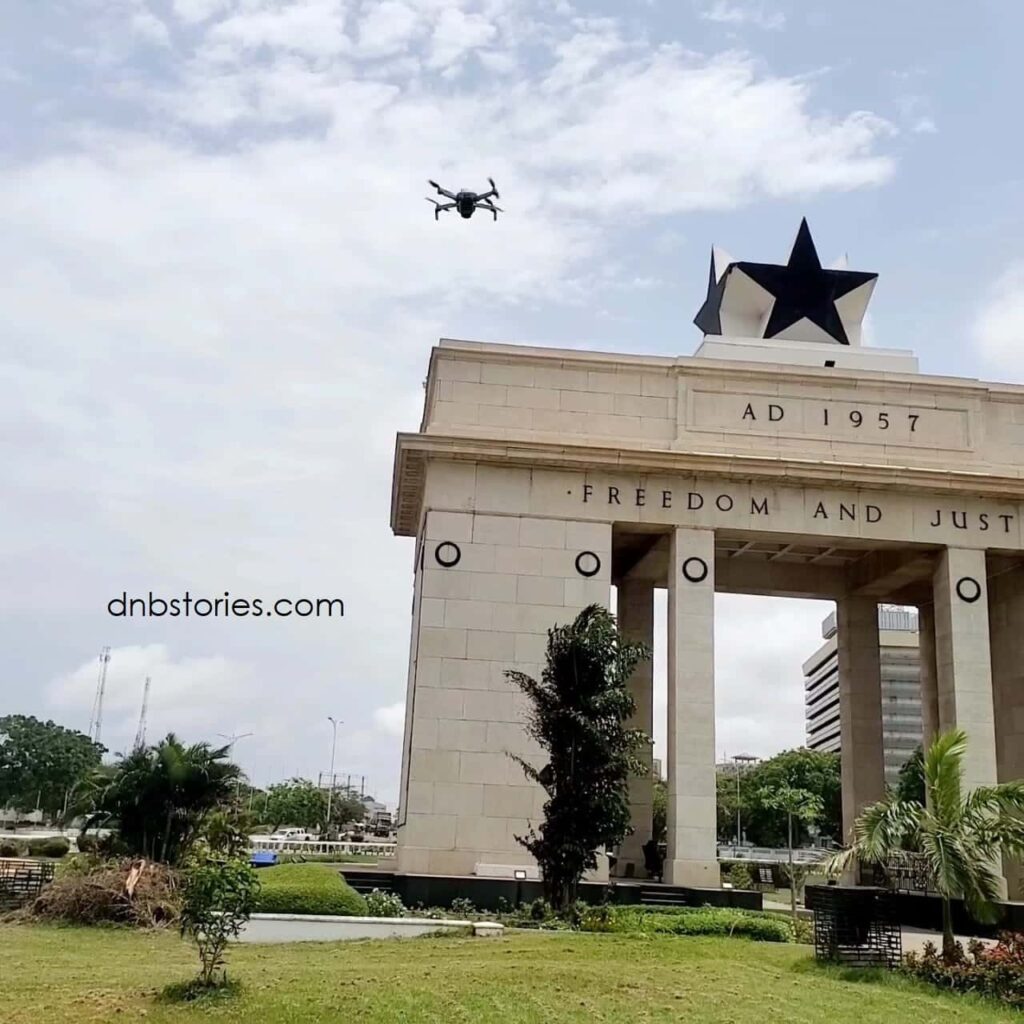 ****
Daniel Nkado is a Nigerian writer and the founder of DNBStories.com. Get his books on DNB Store, OkadaBooks or BamBooks!