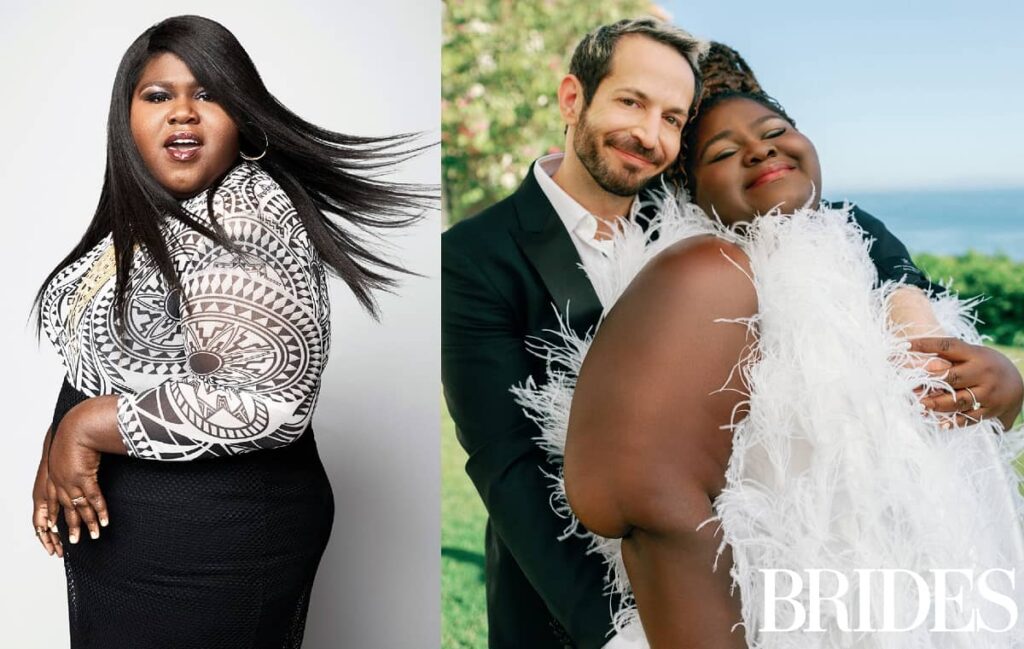 Before we go into the full details of Gabourey Sidibe's marriage, husband and children, let's quickly look at the actress's biography.
Who is Gabourey Sidibe?
Gabourey Sidibe is an award-winning American actress and author. She is famous for her lead role as 'Precious Jones' in the 2009 American drama movie, 'Precious'. In the movie, Gabby played the role of a teenage mom faced with steady abuse from her mother. This particular movie earned her an Oscar nomination.
Following her acclaimed performance in the movie, Gabby Sidibe gained the attention of top Hollywood producers. Since then, the Oscar-nominated actress has starred in many movies, including the Fox musical drama series 'Empire' which also features Taraji P. Henson.
Born on May 6, 1983, Gabourey Sidibe is 39 years old as of May 2022. Even though Gabourey was born in Brooklyn, New York City, she is of African descent. Her father, Mr Ibnou Sidibe, is a Senegalese, while her mom, Alice Tan Ridley, is an American gospel artist who participated in America's Got Talent season 5.
Gabby Sidibe's parents separated while she was a child. So she grew up under the care of her aunt Dorothy Pitman Hughes.
Gabourey Sidibe's marriage and wedding
As of the time of publishing this article (May 2022), Gabourey Sidibe is not married. But she is currently engaged to Jewish-born entrepreneur Brandon Frankel. The lovebirds have been dating since 2019 after meeting on the Raya dating app.
Brandon Frankel proposed to the actress most romantically in October 2020. To confirm this, Gabourey posted a video of herself with her fiancé on Instagram praising him for being the best.
The adorable couple intends to wed in 2023, reports say. Meanwhile, Gabourey Sidibe is not a fan of the conventional wedding ceremony. In fact, she revealed that she never wanted a wedding at all.
She said:
"The entire time we have been engaged, I've always been like, 'No, we shouldn't have a wedding'. Maybe we'll throw a barbecue, get married in the bathroom, and then we'll come out and tell everyone we're married"
Gabourey Sidibe also talked about what her wedding day would look like. She simply described it as "a nice mix of African and Jewish touches."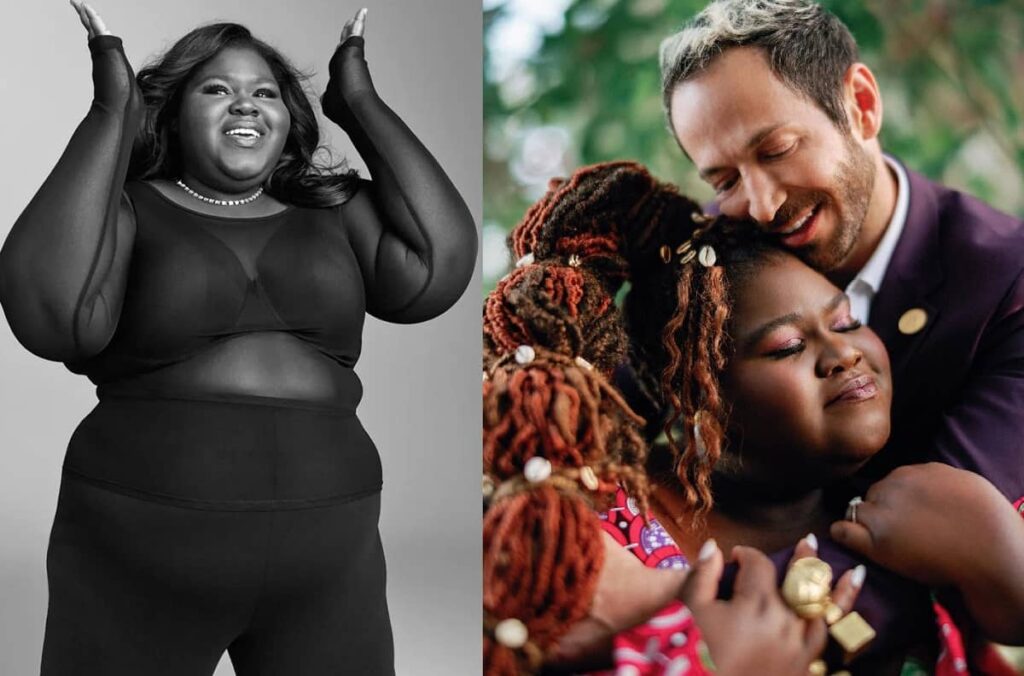 About Gabourey Sidibe's fiancé – Brandon Frankel
Gabourey Sidibe's fiancé or husband-to-be, Brandon Frankel is an entrepreneur who specializes in branding and marketing. Brandon Frankel worked with Paradigm Talent Agency before establishing his firm, Contra Inc., a talent and marketing company. He is also the head of partnerships at NoCap.
Born to Jewish parents, Brandon Frankel grew up in the United States. Brandon Frankel was born on December 18, 1984, in the United States, and he is currently 37 years old, according to reports. According to information sighted by DNB Stories Africa, Frankel had been married before. He married his now-estranged wife when he was in his 20s. But sadly, the marriage couldn't stand the test of time.
The branding expert takes the slightest opportunity to flaunt the new love of his life, Gabourey Sidibe on his social media pages. Sidibe, on the other hand, has a lot of lovely things to say about Brandon as well. 
Gabourey Sidibe's children
Gabourey Sidibe does not have any children as of May 2022. Also, there are no reports to suggest that she intends to have any in the future.
Gabourey Sidibe's weight loss
Gabourey Sidibe's weight loss came as a shock to most people. Gabby Sidibe, known to be plus-size, has been open about her struggles with obesity. She talks about how her father and older brothers bullied her for being fat as a child. Sadly, she wasn't only struggling with obesity or being body shamed, her size also made her susceptible to some health problems. For instance, in 2017, Gabby disclosed that she was diagnosed with type 2 diabetes. The 39-year-old actress further revealed that she went through laparoscopic bariatric surgery to lose about 150 pounds in a bid to manage the condition.
Gabourey Sidibe's net worth
As of 2022, Gabourey Sidibe's net worth is roughly $6 Million. Her successful career as an actress and movie director is her main source of income.