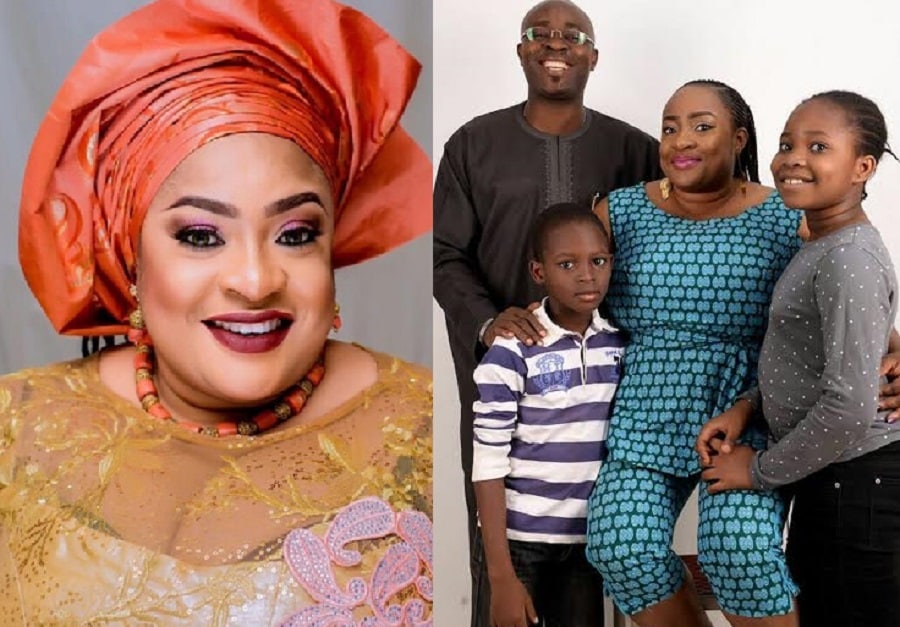 Who is Foluke Daramola?
Foluke Daramola is a Nigerian actress and movie producer. She is popularly known for her portrayal of "Olori" in the Yoruba indigenous movie, "Olokiki Oru."
Foluke Daramola was born on February 15, 1978, to Reverend Aderonke Daramola in Ekiti state, Nigeria. The actress lost her father at the tender age of three. Foluke Daramola-Salako is 44 years old as of April 2022. The actress does not have any known siblings. As of the time of publishing this article, Foluke Daramola-Salako has an estimated net worth of N300 million.
Foluke Daramola added "Salako" to her name after her second marriage to Nigerian politician and businessman, Kayode Salako.
About Foluke Daramola's marriage and wedding
Actress Foluke Daramola has been married twice. Her first marriage was to Tunde Sobowale in 2005 but it crashed three years after in 2008. She then married politician, Kayode Salako in 2013. Foluke Daramola 's first marriage to Tunde Sobowale produced two children.
About Foluke Daramola's first marriage to Tunde Sobowale
Tunde Sobowale, the son of former Lagos Commissioner for Education, and Foluke Daramola got married in 2005. The couple went their separate ways in 2008, after three years of marriage. The union produced two children named Ibukunoluwa Ayomikun and Oluwapelumi Akande. Sobowale claimed that the cause of their divorce was due to Daramola's infidelity. The actress, on the other hand, accused her ex-husband of battery and domestic violence. As of the time of publishing this article, the true cause of their divorce has not been confirmed.
Tunde Sobowale's new wife
According to reports, Foluke Daramola's ex-husband, Tunde Sobowale remarried in 2015 to a woman named Faridat Ajayi.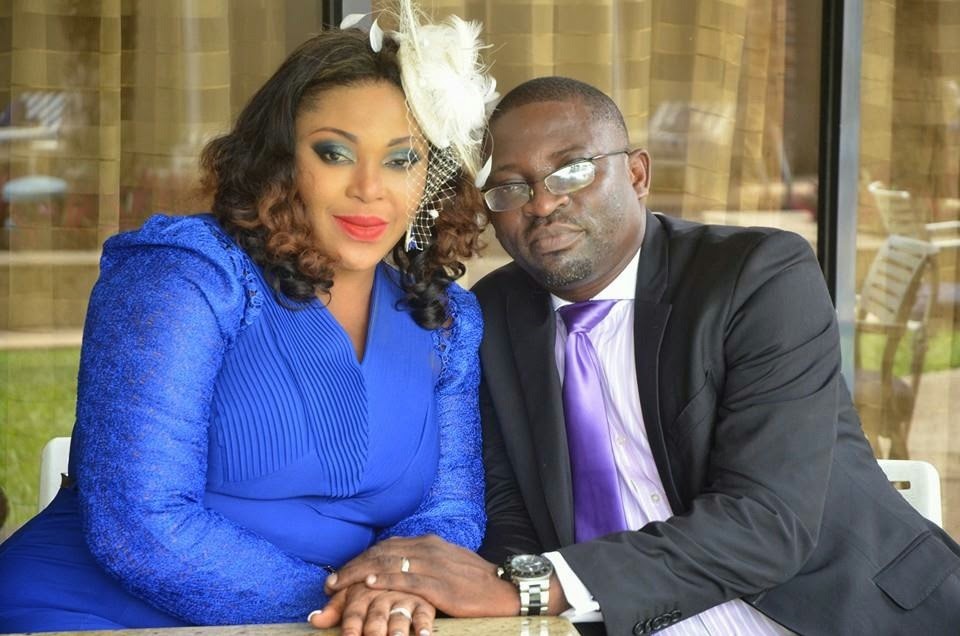 About Foluke Daramola's second marriage to Kayode Salako
After her divorce from Tunde Sobowale, Foluke Daramola got married to Kayode Salako in 2013. They had their traditional wedding on February 15, 2013 in Lagos State.
Kayode Salako is a Nigerian politician and businessman. He is the founder of an NGO called Change Agents of Nigeria Network. He is also the proprietor of Bosworth College International located in Oshodi. He was born in 1972 and turned 50 years old in 2022.
Kayode Salako's first wife
Kayode Salako's marriage to actress Foluke Daramola in 2013 stirred some controversy because Salako was, according to reports, still married to his first wife at the time of their wedding. Kayode Salako's first wife, Mrs Olubukola Olusunmola Salako, was reportedly a pastor at the Redeemed Christian Church of God (RCCG) at that time.
It was speculated that Foluke Daramola was the reason Kayode Salako's marriage of thirteen years to his first wife, Olubukola, crashed. The actress was even accused of using juju (charm) to snatch Kayode Salako from his first wife.
Salako's first wife, Olubukola Olusunmola reportedly moved out of her matrimonial home when her husband, Kayode Salako refused to end his relationship with Foluke Daramola.
The actress confirmed this rumour when she said:
"It was foolish of her (Olubukola) to have packed out of her matrimonial home because of the extramarital affair Kayode was having with me. At the end of the day, it is the woman that owns the home and you hold it the way you want to hold it."
Marital Crisis
There were once rumours of a crisis in Daramola's marriage to Salako. However, Salako shut these rumours down by stating that he and Foluke Daramola sleep together in the same bed. The actress has described Salako as her soulmate and their relationship seems to be going on well still.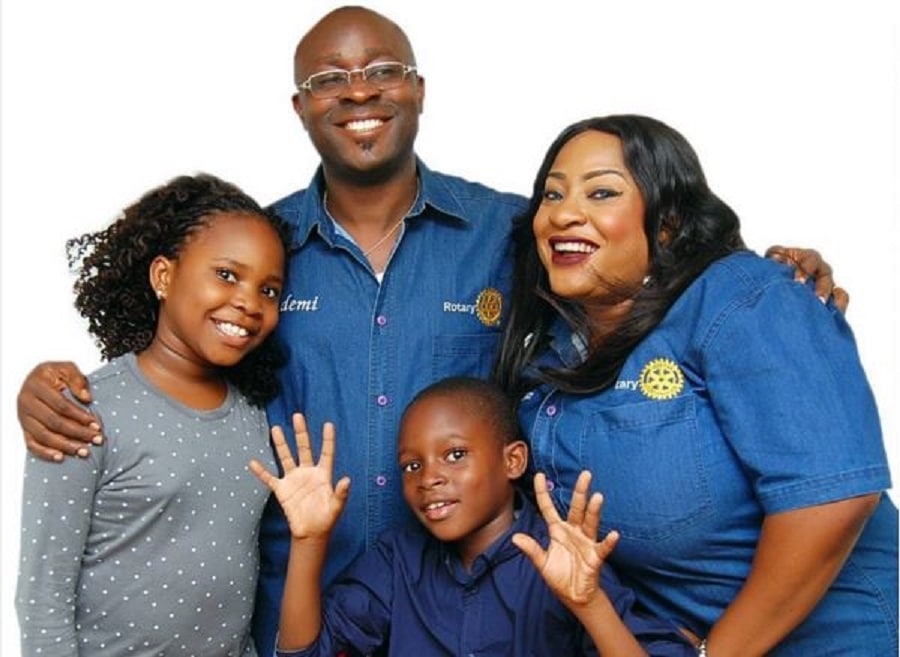 Foluke Daramola's children
Actress Foluke Daramola-Salako has two children from her first marriage to Tunde Sobowale.
Her first child is a daughter named Ibukunoluwa Ayomikun Owolabi. She was born on August 30, 2005 to Foluke Daramola and her ex-husband, Tunde Sobowale. She is 16 years old as of April 2022. She has a brother, Oluwapelumi. Owolabi was the host of the TV show "Irinkerindo."
Foluke Daramola's second child, Oluwapelumi Akande Salako was born on January 3, 2007. He is an aspiring football artist. As of April 2022, he is 15 years old.
Foluke Daramola's rape story
According to information gathered by DNB Stories Africa, actress Foluke Daramola-Salako revealed that she was sexually abused as a teenager. In an interview, she stated that women need to know their value and be financially independent. This pushed her to establish a Non-Governmental Organization that stands against rape and abuse against women called Passion Against Rape and Abuse in Africa (PARA). Her mother, Reverend Aderonke Daramola said that she never knew that her daughter was molested when she was seventeen years old and she heard it on the news.
The actress admitted that she was traumatized for years and she had to eventually see a doctor. The actress also said that the ordeal has shaped how she is raising her daughter.
About Foluke Daramola's skin bleaching rumours
Not long after Foluke Daramola's marriage to Kayode Salako, it was speculated that the actress was bleaching her skin so as to remain attractive. Daramola debunked the reports by stating that she has never been a dark-complexioned person and that she would never do anything detrimental to her health.
The actress went on to say this:
"I am a very beautiful woman so I don't know what bleaching would add to me. Maybe Photoshop is doing something to the minds and sight of the people talking."