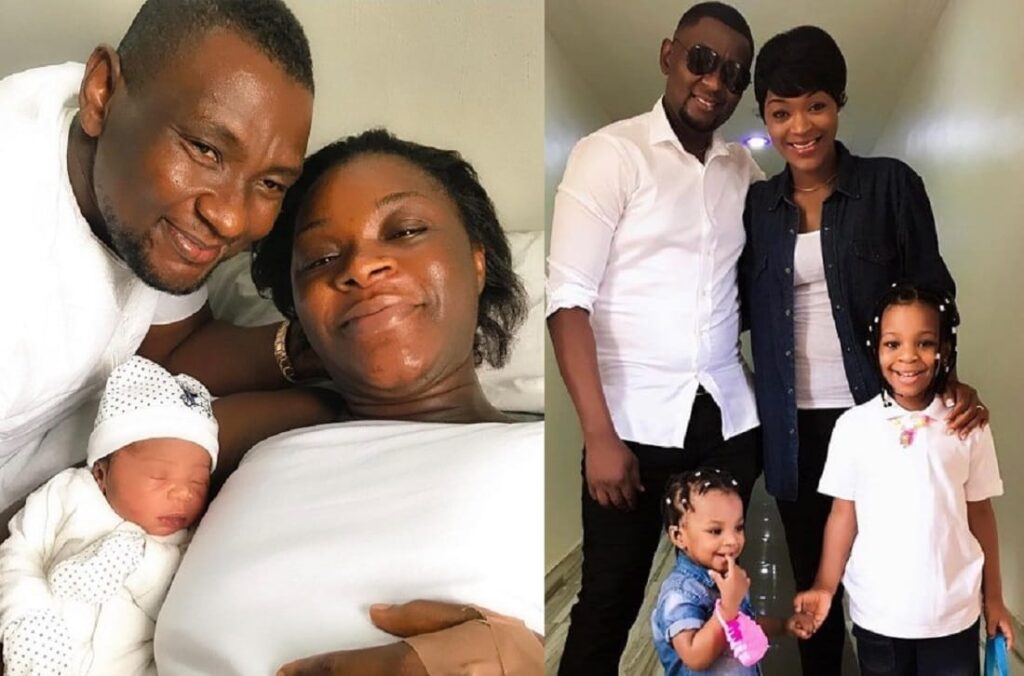 Who is Chacha Eke Faani?
Chacha Eke Faani is a popular Nigerian actress, model and businesswoman.
She is known for featuring in Asaba Nollywood movies, especially ones with sad and tragic storylines where her character would often get maltreated.
Chacha Eke is the daughter of Professor John Eke, an ex-commissioner for education during the tenure of David Nweze Umahi as the governor of Ebonyi State.
Her full name is Charity Chinonso Eke. She added "Faani" to her professional name after she got married in 2013. Chacha Eke was born on July 17, 1987, and she is currently 34 years old, according to most verifiable reports.
In some reports, the actress's date of birth is stated to be May 1, 1993, meaning she could also be 28 years old. Chacha had most of her childhood in Abakaliki, the Ebonyi State capital. She has three siblings including an elder sister named Peace Eke.
She obtained a Bachelor's degree in Accountancy from Ebonyi State University. Chacha Eke launched her career as an actress in 2009, after partaking in a Nollywood Talent Hunt Show held in Abakaliki, Ebonyi State.
She rose to fame in 2012 after starring in the thriller movie, "The End Is Near" alongside other movie stars like Patience Ozokwor, Yul Edochie, Chika Ike, and others. Chacha Eke has since then starred in hundreds of other popular movies, including "Queen's Desire", "Cleopatra", "Kings Secret", "Mirror of Life", "Clap of Thunder", etc. As a businesswoman, Chacha is the CEO of a fashion company called "Print-Afrique Fashion Limited".
Chacha Eke Faani's marriage and wedding
Nollywood actress Chacha Eke is happily married to film-maker Austin Faani and their union is blessed with four children.
The two got married on June 1, 2013, in a traditional wedding at Abakaliki, Ebonyi State. Their white wedding was held at Asaba, Delta State, at a later date.
How Chacha Eke met her husband
Chacha Eke reportedly met her husband for the first time during a Nollywood Talent Hunt Show in Abakaliki where she auditioned. Fate brought them together again during the shooting of the movie "When Kings Decide" produced by Amaco Investment. They became friends upon their second meeting and finally became lovers.
Chacha Eke Marriage Controversy
Chacha Eke and her husband seemed to be enjoying a made-in-heaven marriage until a few months after they celebrated their 7th wedding anniversary in 2020.
Unfortunately, a few months after the celebration, Chacha hit the media with a controversial now-deleted video declaring that her marriage to Austin Faani was over. The release of the video led to several controversies and rumours in the media, including allegations of domestic violence and drug abuse.
Full story of Chacha Eke Faani's marital crisis and controversies
The controversy about Chacha Eke's marriage started in October 2020, four months after she celebrated her 7th wedding anniversary to her filmmaker husband, Austin Faani.
The actress took to the media on October 3, 2020, to release a now-deleted video where she stated that she was done with her marriage.
She said in the video:
"People think I'm crazy, I'm mad but this video is to let the world know that I'm done with the marriage. I don't have a lot to prove that I'm done with him, but I'm done. I'm moving on with my life finally – I can't say a lot, right now but you will hear my story."
Chacha Eke told her fans that she has decided to walk out of the marriage while she was still alive and promised to share the complete story of her marital ordeal later. While Chacha did not immediately state the reason for ending her marriage, speculations of domestic abuse and cheating started flying around shortly after the video's release.
However, on October 7, 2020, four days after the first video, Chacha surprised her fans again by releasing another video showing herself on a hospital bed and claiming that she was suffering from bipolar disorder and currently receiving treatment at First Delta American hospital in Asaba, Delta State.
Chacha Eke made it known that she has never been abused by her husband and that he has also never cheated on her contrary to the speculations flying around. The actress attributed her previous outburst to her bipolar condition which she stated always comes on whenever she is pregnant.
She promised to share more details about her mental health struggles in due time. The new video again flooded social media with more confusion and speculations.
While the public was still contemplating her latest video, Chacha Eke's brother, Ikechukwu Eke (known as @aik_eke on Instagram) released another video on October 8, 2020, a day after Chacha had claimed that she was suffering from bipolar disorder.
In the video, Ikechukwu Eke stated that his sister was not suffering from bipolar disorder and her recent video was just a tactic by her husband to protect his name at the expense of his wife.
He made it known that Chacha Eke was not in any hospital as she was currently fine and safe with him. He also made it known that the actress had not been in contact with her phone for some days and there was no way the "bipolar claim" video would have been posted by her.
The public became more confused after Chacha Eke personally reacted to her brother's claim, stating that she has not seen him in a very long time and urged him to stay away from her marriage.
The actress also revealed that she was pregnant with her fourth child and made it clear that her parents and siblings had no knowledge about her health issues. According to her, her first video was a result of a minor misunderstanding she had with her husband.
She explained that she got angry with him after he raised the issue of her refusing to take her medicine for three days. The actress said she had been flushing the drugs in the toilet and got angry after her husband rebuked her for it.
According to her, it was out of anger that she recorded the first video she released. The actress then vowed never to leave her husband and children, revealing that she was expecting her fourth child with her loving husband.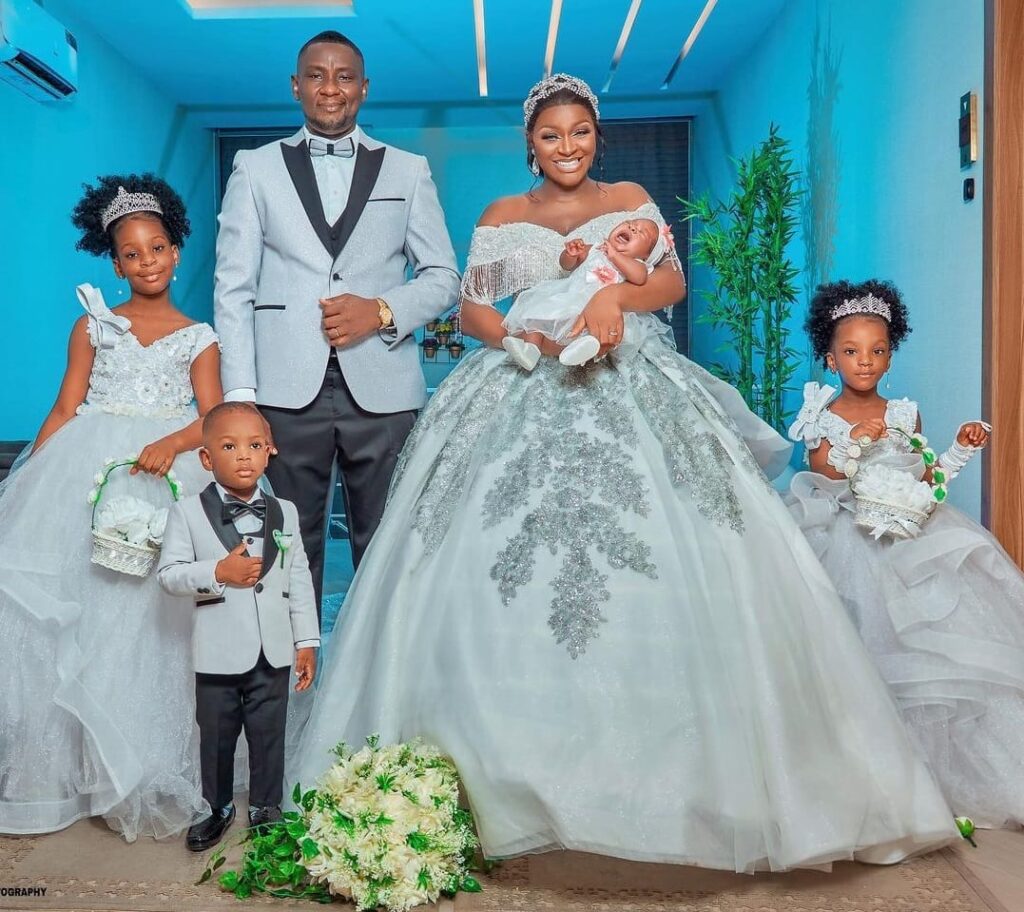 Chacha Eke Faani: Drug abuse rumours
In the heat of her marriage controversy, controversial blogger Kemi Filani alleged that Chacha Eke's outburst was a result of drug consumption. It was alleged that the actress was lured into doing drugs by her husband which had led them to go broke.
It was also said that the actress was always behaving weirdly anytime she couldn't lay her hands on the drugs which was the reason for her first video. However, no evidence was released to support this claim.
Chacha Eke Faani: Domestic abuse rumours
In other reports sighted by DNB Stories Africa, a social media user identified as @iam_kechy alleged that the cause of Chacha Eke's marriage issues had to do with domestic violence. @iam_kechy claimed (albeit without any proof) that she had known that the actress was in an abusive marriage for a long time.
About Chacha Eke Faani's husband, Austin Faani
Austin Faani is the lawfully wedded husband of Nollywood actress Chacha Eke and the father of her four children.
Austin Faani is a film editor, producer, director, and businessman from Anambra State. He was born on March 18, 1977, and he is currently 44 years old.
He reportedly started his career as a film editor after joining Nollywood in 2000. He became known after he directed the movie "The Bank Job" in 2010. The movie was produced by Peter Okonkwo and his wife, Chacha Eke Faani, appeared as one of the cast.
Mr Austin Faani is known for leading a quiet life without a lot of social media activity. Throughout the period controversies about his marriage lasted, not a single reaction was posted by him.
Chacha Eke Faani's children
As of 2021, Chacha Eke and her husband have four lovely children together – three girls and a boy. The children are named Kamara Faani, Kaira Faani, Chiemerie Faani, and Diamond Kandili-Chukwu Faani respectively. The last child, Diamond, was born on April 24, 2021.
List of Chacha Eke Faani's children
Kamara Faani – Girl
Kaira Faani – Girl
Chiemerie Faani – Boy
Diamond Kandili-Chukwu Faani – Girl