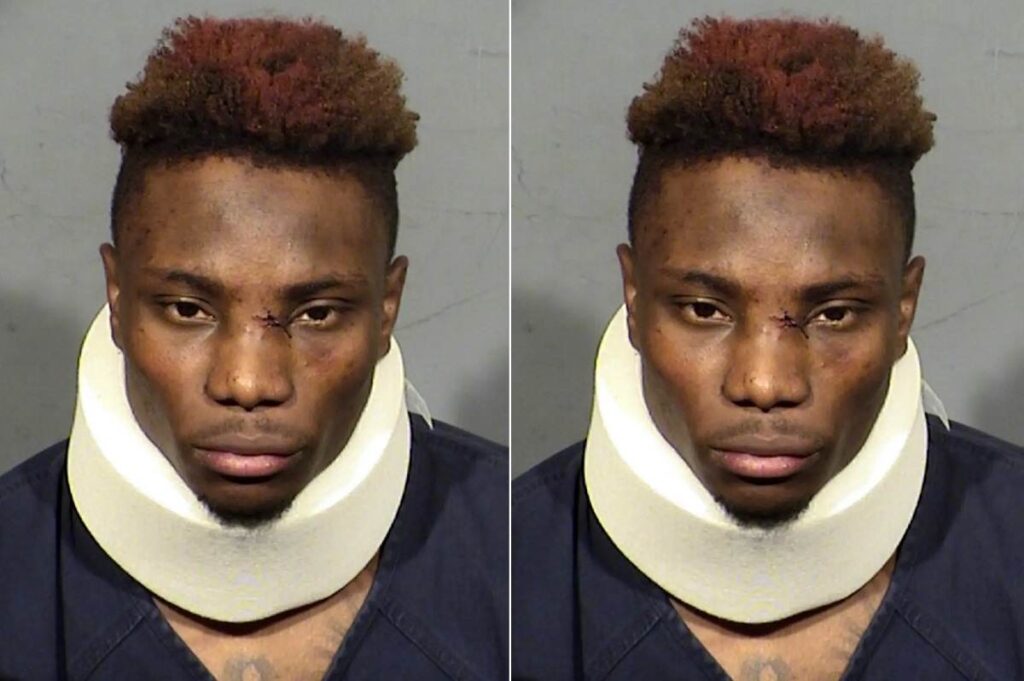 Who is Henry Ruggs III?
Henry Ruggs III is an American football player. He is a wide receiver playing for the Las Vegas Raiders up until 2021. He was also the 2017 CFP Championship winner. Ruggs was also a member of the 2018 college championship squad. Henry's career was put on hold after he had a fatal accident in November 2021.
Henry Ruggs III's childhood and education
Henry Rugg's full name is Henry James Ruggs III. He was born on January 24, 1999, in Montgomery, Alabama to his parents – Nataki (mother) and Henry Ruggs Jr. (Father). He is 23 years old as of 2022.
Henry Ruggs III attended Robert E. Lee High School before proceeding to the University of Alabama. He is said to have received scholarship offers from more than 20 colleges to play football but he refused them all and chose the University of Alabama. He started playing football during his high school days. He played basketball and he also engaged in track events.
About Henry Ruggs III's parents
Henry Ruggs III's parents are Nataki (mother) and Henry Ruggs Jr. (Father). Henry has always sung praises of his parents, talking about their support for him and his career. Though not much is known about them, they only came into public interest due to their silence during Henry's accident crisis.
According to reports gathered by DNB Stories Africa, Ruggs' mother, Nataki was a high school track champion at Junction City, Kansas, before a knee injury ended her career abruptly. She sustained the injury after her first attempt at hurdles. It is speculated that Henry probably got his talent in athletics from her. According to Nataki, her son has taken the torch and he is going on with it the way she wished she could have. Henry Ruggs III's mother is reportedly 46 years old, while his father is 52.
About Henry Ruggs III's siblings
Henry Ruggs has a younger brother named Kevontae. Ruggs also reportedly has a younger sister though nothing is known about her. Henry Ruggs's younger brother, Kevontae is also an American footballer. He played college football for Ole Miss in 2018 before moving to East Mississippi Community College in 2019. Kevontae Ruggs is currently a student at Alabama State University. He is said to be 14 months younger than Henry.
Henry Ruggs III's career
Henry Ruggs III started his sports career right from his high school days. He was involved in football, basketball and track events. He broke the Alabama High School Athletic Association's Class 7A record by running 100m in 10.58seconds. He was ranked second-best high school football player in Alabama by 247Sports.com in 2017.
Ruggs revealed that his friend Roderic Scott had encouraged him to play football in high school. Unfortunately, Scott died in a car crash at the age of 17. Ruggs would always honour him with a 3-finger salute after every touchdown since Scott wore number 3 on the basketball court.
Henry Ruggs III joined the NFL in January 2020 after announcing that he would be forgoing his senior year. He was selected by the Las Vegas Raiders as the 12th overall pick in the 2020 NFL draft, making him the first wide receiver selected. He signed a fully guaranteed four-year contract worth $16.67 million dollars with a team option for the 5th year.
He made his NFL debut on September 13, 2020, against the Carolina Panthers, finishing with 3 receptions for 55 yards in the 34-30 win. He finished his rookie year with 26 receptions, 452 receiving yards, and two touchdowns in 13 games. Ruggs was placed on the reserve list during the COVID-19 pandemic on December 15, 2020, but was activated after 9 days on December 24. He had 24 receptions, 469 yards, and 2 touchdowns in 7 games played in 2021 before his contract ended with the team after his controversial accident in November of the same year.
Henry Ruggs III's wiki profile
| | |
| --- | --- |
| Full name | Henry James Ruggs |
| Nationality | American |
| Age | 23 years old |
| Date of birth | January 24, 1999 |
| Marital status | Single |
| Wife | N/A |
| Girlfriend | Rudy Washington |
| Alma mater | University of Alabama |
| Height | 6″0 |
| Career | American football player |
| Instagram | @ruggs_iii |
Henry Ruggs III's accident
Henry Ruggs was involved in a fatal accident on November 2, 2021, in Las Vegas which led to the death of 23-year-old Tina Tintor and her dog. Based on available reports, as sighted by DNB Stories Africa, Henry was driving under the influence of alcohol at 251 km/hr before he rammed into Tina Tintor in her Toyota Rav 4. Ruggs and his girlfriend Rudy Washington were reportedly seen drinking at a Topgolf location in Las Vegas before the accident. Ruggs' blood had an alcohol level of 0.161% during evaluation which is twice more than the legal limit.
Ruggs and his girlfriend, Rudy Washington, were both in his Chevrolet Corvette car at the time of the accident. They both sustained injuries and were transported to the University Medical Center of Southern Nevada. Tina Tintor and her dog died at the accident spot as her car was engulfed in fire.
Other reports alleged that Rudy was the cause of the accident. It was said that she and Henry were in the middle of a fight, arguing over a lady he had been messing with at the bar as he was driving. Henry Ruggs was arrested by the Las Vegas Metropolitan Police Department and he was booked into the Clark County Detention upon his release from the hospital.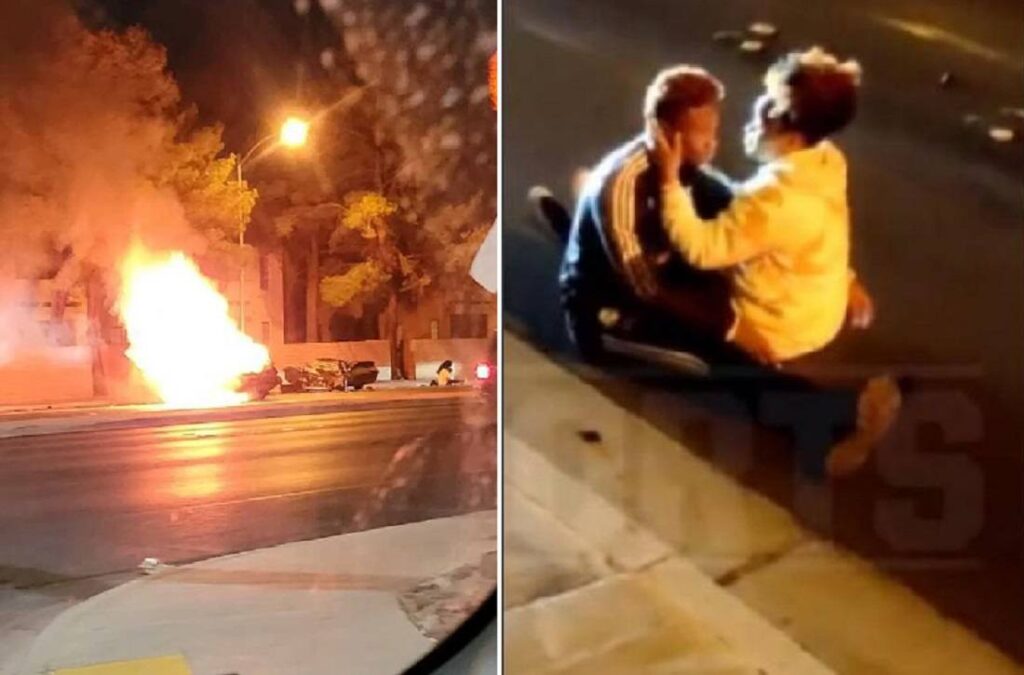 Tina Tintor's death and Henry Ruggs's charges
Henry Ruggs was charged to court the day after he was released from the hospital. He was charged with driving under the influence which resulted in a death. He was also charged with reckless driving resulting in death or substantial bodily harm.
He was ordered to submit his passport and the Judge, Joe M. Bonaventure set his bail at $150,000 dollars. The state requested that his bail be set at $1 million dollars with an electronic monitoring program and he was ordered to abstain from alcohol and other controlled substances.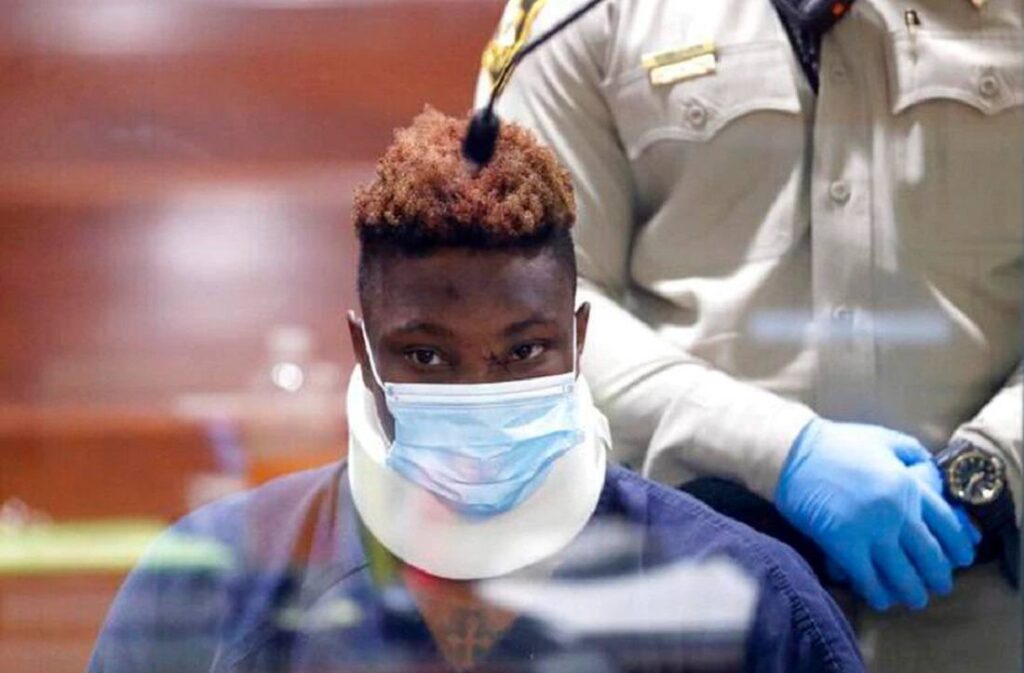 He was reported to have refused to take sobriety tests. His attorney, David Chesnoff argued that he refused to take the test because of his injury. Henry Ruggs faces 2 to 20 years in prison and up to $15,000 dollars in fines for the charges levelled against him if he is convicted. His contract with Las Vegas Raiders ended following the reports that he drove under the influence of alcohol, killing an innocent woman in the process.
However, his termination with the Raiders caused a lot of reactions from his colleagues. The likes of Derek Carr, Rich Bisaccia, Kadarius Toney, Nick Saban, Tua Tagovailoa and Jalen Hurts all lent their voices in support of the star player. His brother, Kevontae also spoke up for him.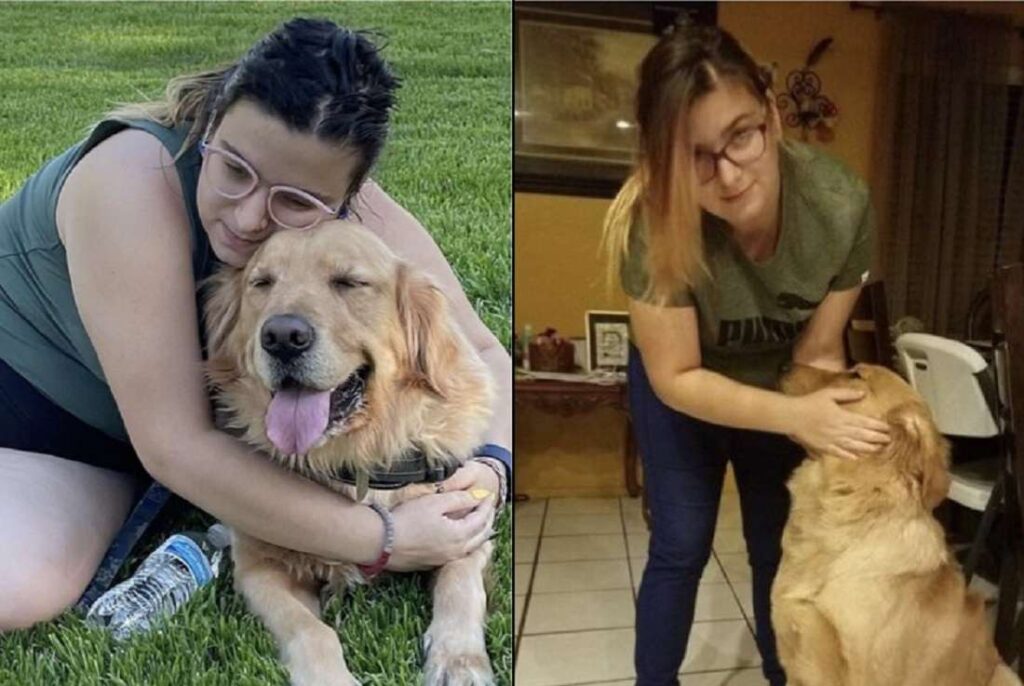 Henry Ruggs III's marriage and wedding
As of the time of writing this article, Henry Ruggs is not married and does not have a wife. However, he is in a relationship with his girlfriend, Rudy Washington. The love birds reportedly have a child together.
Henry Ruggs III and Rudy Washington's relationship
Henry Ruggs and Rudy Washington started dating during their high school days, according to reports. The lovebirds had kept their relationship on the low until the fatal accident. She was even speculated to be the reason for the accident in some reports as she and Ruggs were alleged to have been arguing when he crashed into Tina Tintor.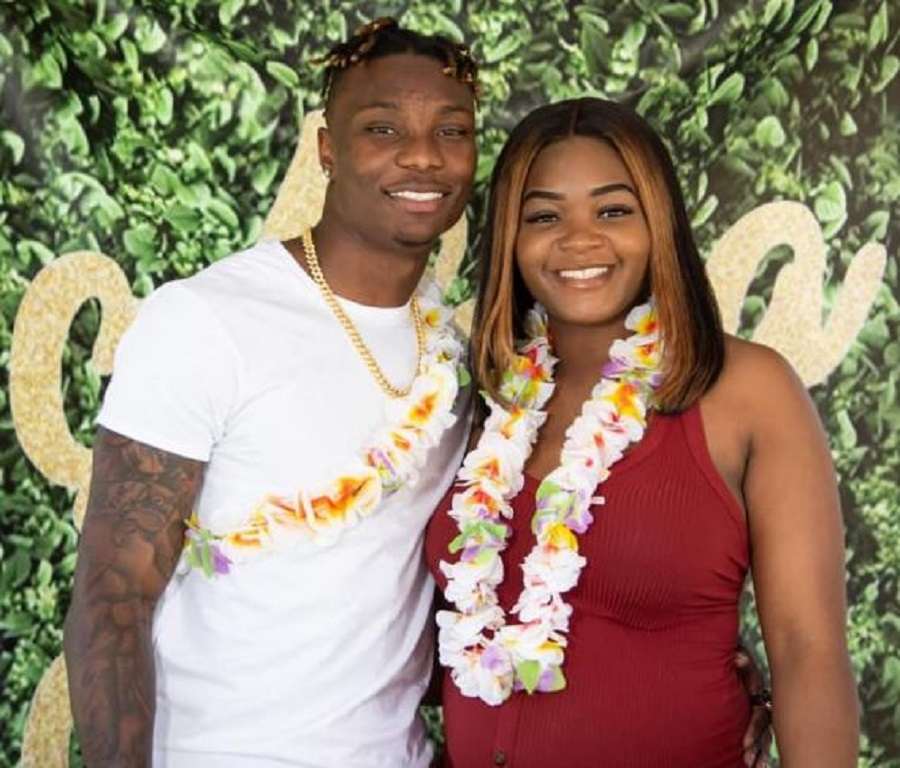 About Henry Ruggs III's wife
As of the time of publishing this article, Henry Ruggs has no wife since he is yet to be married. However, he has a girlfriend. His girlfriend is Rudy Washington. Ruggs' girlfriend Rudy Washington is a volleyball player, vlogger, and social media influencer. Her full name is Kiara Je'Nai Kilgo-Washington. She was born in November 1998 in Montgomery, Alabama. She is 23 years old as of 2021.
Rudy Washington was formerly part of the Park Crossing High School volleyball team but she currently plays for Paine College. She has a Youtube channel called "TheRuPrint". She is the mother of Henry's child. She often shares snippets of her life with Henry Ruggs and their daughter on her social media page.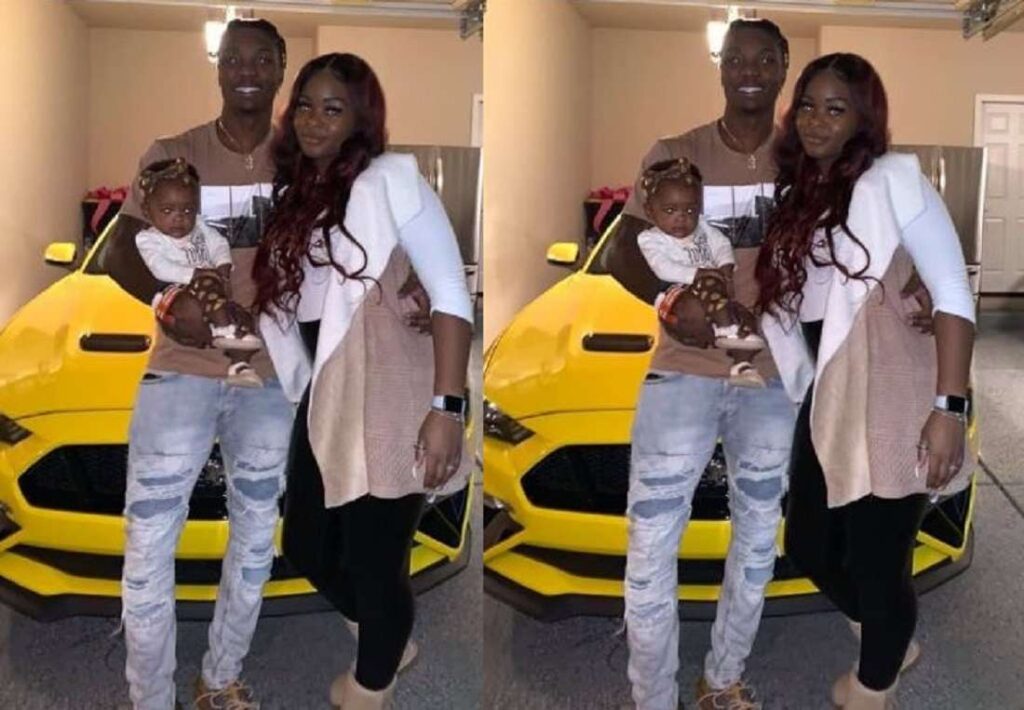 Henry Ruggs III's children
As of September 2022, Henry Ruggs is the proud father of one. His daughter, Kenzli Re'Nai was born on May 7, 2020. She is 2 years old as of 2022. Not much is known about the young girl as she is apparently still too young to be exposed to the spotlight, though her mother does share some of her pictures on her social media pages.