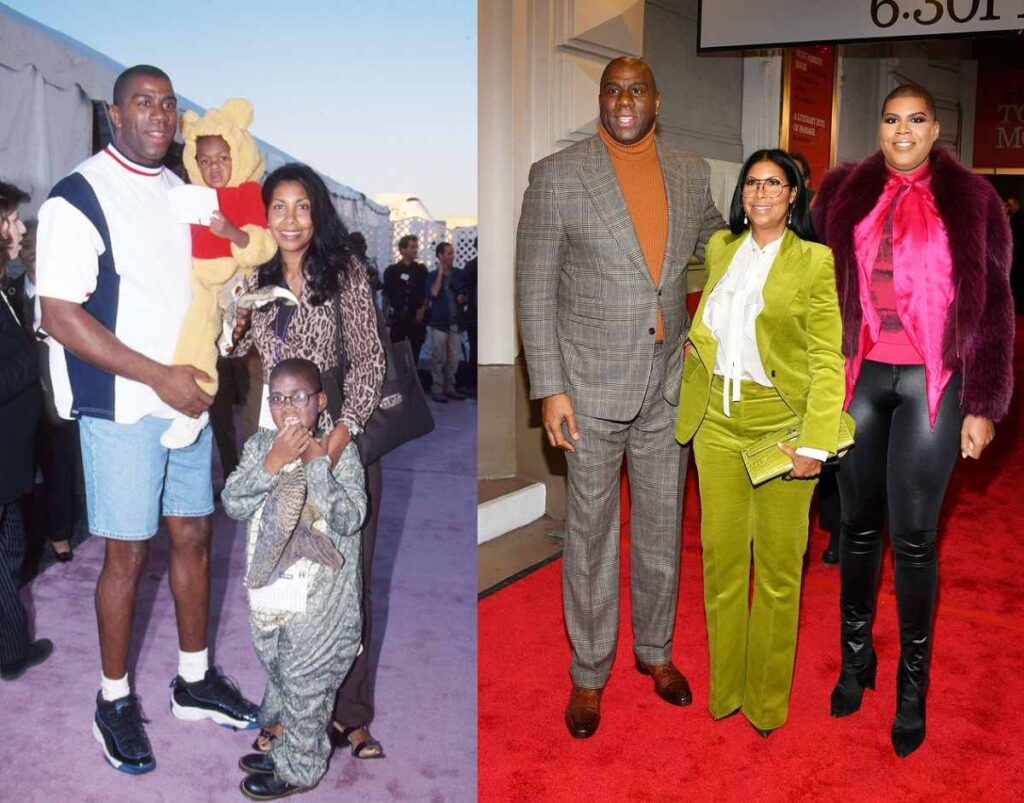 Who is Magic Johnson?
Magic Johnson is a retired American basketball player, entrepreneur, and philanthropist. He played 13 seasons in the NBA while with the Los Angeles Lakers. Johnson is a 10-time NBA champion and a 3-time NBA Most Valuable Player awardee.
Magic Johnson's childhood and parents
Magic Johnson's full name is Earvin Johnson Jr. He was born on August 14, 1959, in Lansing, Michigan, as the fourth child of his parents – Earvin Sr. (father) and Christine (mother). He is 62 years old as of 2022. Magic Johnson reportedly has six siblings and three half-siblings. He has a brother named Larry and a sister called Pearl.
Johnson's parents contributed to his love for basketball, teaching him the required skills of the game as a child. His father reportedly played basketball during his high school days in his home state of Mississippi. His mother also played the game as a child while growing up in North Carolina. Magic Johnson's father, Earvin Sr., was an assembly worker with General Motors and a garbage collector, while his mother worked as a school janitor.
How Magic Johnson got his name
Magic Johnson earned the nickname 'Magic' during his days at Everett High School at age 15. Fred Stabley Jr., a writer for the Lansing State Journal had given him the nickname after the star player recorded a triple-double of 36 points, 18 rebounds, and 16 assists.
Magic Johnson delved into basketball at a very tender age, playing all through his high school days up until his college days at Michigan State University. He made his way into the NBA draft in 1979, eventually becoming one of the most successful NBA players of all time.
Magic Johnson's HIV status
Magic Johnson tested positive for HIV in 1991 and he has been living with the infection for over 30 years. He became aware of his status barely two months after his marriage to his wife, Earlitha 'Cookie' Kelly. The infection was considered a death sentence at that time and it almost ruined Johnson's career.
Despite the stigma and embarrassment that comes with being infected with HIV, Johnson used it as an opportunity to become an advocate for testing, destigmatization, and educating the public about the infection. He engaged in and sponsored a lot of awareness programs about HIV, establishing the 'Magic Johnson Foundation' in 1991.
According to him, informing his wife about his status was pressurizing as he never wanted to hurt her. Cookie was pregnant at that time. Luckily, she and the child tested negative. Johnson made a public announcement about his HIV status and retirement during a press conference on November 7, 1991.
The basketball player stated that he contracted the disease through having numerous sexual partners. It was even speculated that he was gay or bisexual as it was believed then that HIV only afflicted gays. Johnson debunked the rumours of being gay and created the awareness that having multiple sex partners can make anyone infected.
A lawsuit of $2 million dollars was filed against Magic Johnson by a woman named Waymer Moore who claimed to have had an affair with him before his public announcement. She had accused him of infecting her with HIV intentionally. The star player admitted to having sex with her in 1990 but denied infecting her with the disease intentionally. The case was later dismissed by a judge at the request of both parties with Moore claiming that they have come to a mutual pact. Complete details of the out-of-court settlement were never disclosed.
Magic Johnson's marriage and wedding
As of July 2022, Magic Johnson is still married to his long-time girlfriend and sweetheart, Earlitha 'Cookie' Kelly. The lovebirds have been married for over three decades. Even though their marital journey has been filled with a lot of ups and downs, they have remained strong together, loving each other all through.
They got married in September 1991 in a small wedding in Lansing, Los Angeles, with Thomas, Aguirre and Herb Williams as guests. Johnson and his wife, Earlitha Kelly have two children together, though the basketball player has another child out of wedlock. The couple struggled through a lot of irregularities in their marriage but never pushed each other to the limit.
According to Cookie, she and her husband do simple things to maintain their spark. She disclosed that visiting the movies every Friday night and their beach house is a tradition for her and Magic Johnson. The star player has always referred to his wife as a supportive person, adding that he knew she was going to be his wife after they dated for 3 months.
The couple are Christians and, according to Magic Johnson, his faith is the most important thing in his life. Magic Johnson and his wife currently reside in Beverly Hills. They also have a vacation home in Dana Point, California. They celebrated their 30th wedding anniversary in September 2021 with a star-studded bash.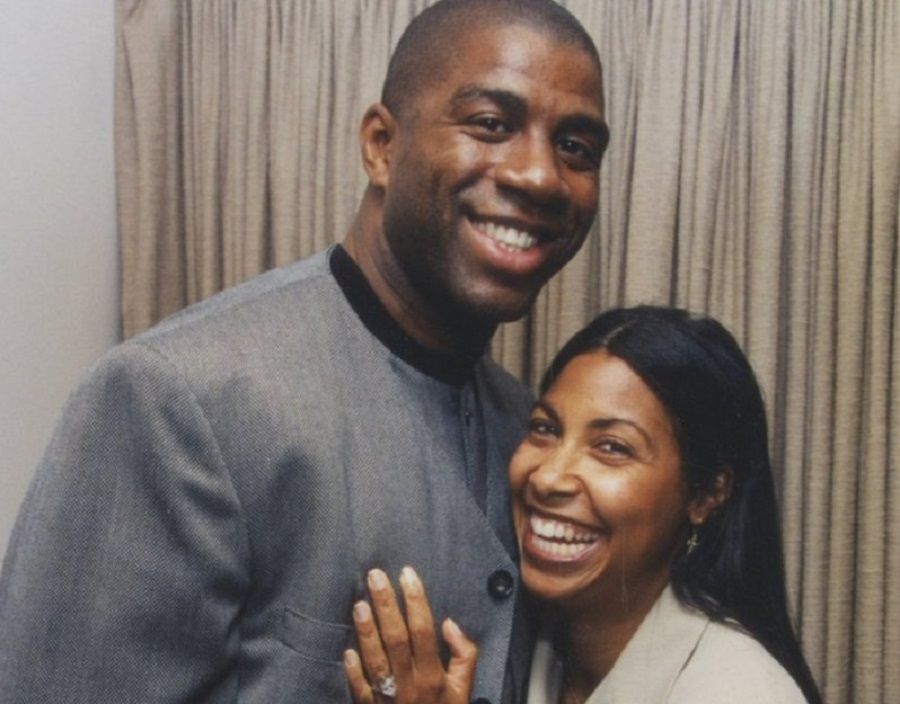 About Magic Johnson's wife – Earlitha 'Cookie' Kelly
Earlitha Kelly is Magic Johnson's legal wife. She is an author, entrepreneur, clothing designer and philanthropist. She was born on January 20, 1959, in Huntsville, Alabama, to Earl Kelly (father) and Coira Kelly (mother). She relocated to Detroit at age 6. She is 63 years old as of 2022.
How Earlitha Kelly got the nickname "Cookie"
Magic Johnson's wife Earlitha Kelly got her nickname 'Cookie' from her mother. The moniker was initially 'Kookie' which was a character from a television show titled "77 Sunset Strip" that aired between the 50s and the 60s. She had to change it to 'Cookie' before first grade because she did not like how her mother called it.
Earlitha Kelly was reportedly named after her father. Her siblings are named Pat Kelly and Harold Kelly respectively. Pat is her older sister, while Harold is her younger brother. She reportedly attended an All-Black school called 'Council Training School' before proceeding to Michigan State University where she obtained a Bachelor's degree in Textile and Clothing.
Cookie worked in a retail firm after she graduated from college before relocating to Los Angeles to work for a sportswear company. She established a popular jeans line called 'CJ', selling only luxurious items for 6 years. She shut down the business after 6 years due to the increasing demand for online shopping.
Earlitha 'Cookie' Kelly is the author of the book 'Believing in Magic'. She is one of the board of directors of the 'Magic Johnson Foundation'. She has engaged in a lot of philanthropic works, including partaking in the launch of a program that helps to prevent asthma in young children called 'BREATH'.
How Magic Johnson and his wife Earlitha 'Cookie' Kelly met
According to reports gathered by DNB Stories Africa, Magic Johnson and Cookie met during their freshmen days in college in 1977 when they were both 18 years old. They met in the school club and exchanged numbers that same night. Cookie revealed that she was initially reluctant to give her husband her number back then because she felt he won't get in touch since they were going on the Christmas break.
She added that the star player called her the very day she resumed back to school after the break. They had their first date at a steak house against Cookie's thought that they won't have a normal date. She disclosed that she started falling in love with Johnson right from that moment.
Their relationship has suffered notable shaking moments since its inception. They had their engagement called off twice. Magic Johnson had proposed to her in 1986 but later called it off. Cookie made it known that the rocky relationship they had in the beginning was devastating to her and the humiliation almost led to a nervous breakdown.
She stated that the second time Magic Johnson called off their engagement, she already bought her wedding dress and given out the invitation cards. Reports had it that Johnson had at one time bluntly told reporters that he wasn't ready to get married until he's retired from his career. Luckily, the couple finally tied the knot in September 1991 after dating for over a decade, only to face greater challenges a few months after their marriage.
Magic Johnson and Earlitha Kelly's marital crisis
Magic Johnson and his wife Earlitha Kelly had their first major marital crisis two months into their marriage when Johnson discovered he is HIV positive. It was quite a trying time for the newlyweds as Cookie Johnson was also expecting their first child at the time.
Earlitha Kelly Johnson stated that she and her husband had broken down in tears after he informed her. She revealed that she was also scared to death that he was going to die but never considered leaving him.
Second crisis
Magic Johnson and Earlitha's marriage nearly ended in 2001, ten years after the HIV saga. According to Cookie Johnson, Magic was too consumed with fame and his ego was on top of the roof, especially after he was honoured with the Hollywood Walk of Fame star. According to Earlitha, he refused to dance with her during an after-party organized to celebrate the achievement.
They had their first public drama that year and agreed to go their separate ways from that moment. Their separation only lasted for two weeks before the lovebirds found their way back together.
Accepting their son's sexuality
The sexuality of their first son was another turbulent period for the family. Magic Johnson was not very comfortable with the idea of his son being gay as it wasn't what he wanted for him. However, he later accepted him for who he is after his wife scolded him and, like always, they found a way through the issue.
Magic Johnson's children
As of July 2022, NBA legend Magic Johnson is the proud father of three children – two boys and a girl. His children are all adults and they are named Andre Johnson, Earvin III 'EJ' Johnson, and Elisa Johnson respectively.
Andre Johnson was born by Johnson's ex-lover Melissa Mitchell. Magic Johnson had a fling with Melissa Mitchell during one of his several breakups with his wife before their marriage. Earvin III Johnson was his first child with Earlitha, while Elisa was adopted at the tender age of 3. Magic Johnson is also a proud grandfather of two children from his first son, Andre.
List of Magic Johnson's children
Andre Johnson
EJ Johnson
Elisa Johnson
a. Andre Johnson
Andre Johnson is the first son of Magic Johnson. He was born on February 20, 1981, to Johnson and his ex-lover, Melissa Mitchell. He is 41 years old as of 2022. The young man was raised by his mother but he visited his father every summer during his formative years. He is a serial entrepreneur and business freak.
He obtained an associate degree in Business Management from Santa Monica College in 2002. He has garnered a lot of working experience in the business field. He worked in A&R at Elektra Entertainment before joining his father's company in 2004 as a Marketing Director.
He left his father's company to work for Canyon Capital Advisors in Asset Management in January 2010 only to return to his father's company in August 2012 to serve as the Executive Vice President. He co-founded Love + Light Ventures in April 2014. He also owns a podcast called 'Please Elaborate' where he talks about trending events, sports, games, and other things with his friend Mike Dupree.
Andre Johnson is happily married to his wife, Lisa Johnson and they have two children together. The children are named Gigi Johnson and Avrey Johnson respectively. Gigi is 12 years old, while her brother, Avery, is 9 years old as of 2021.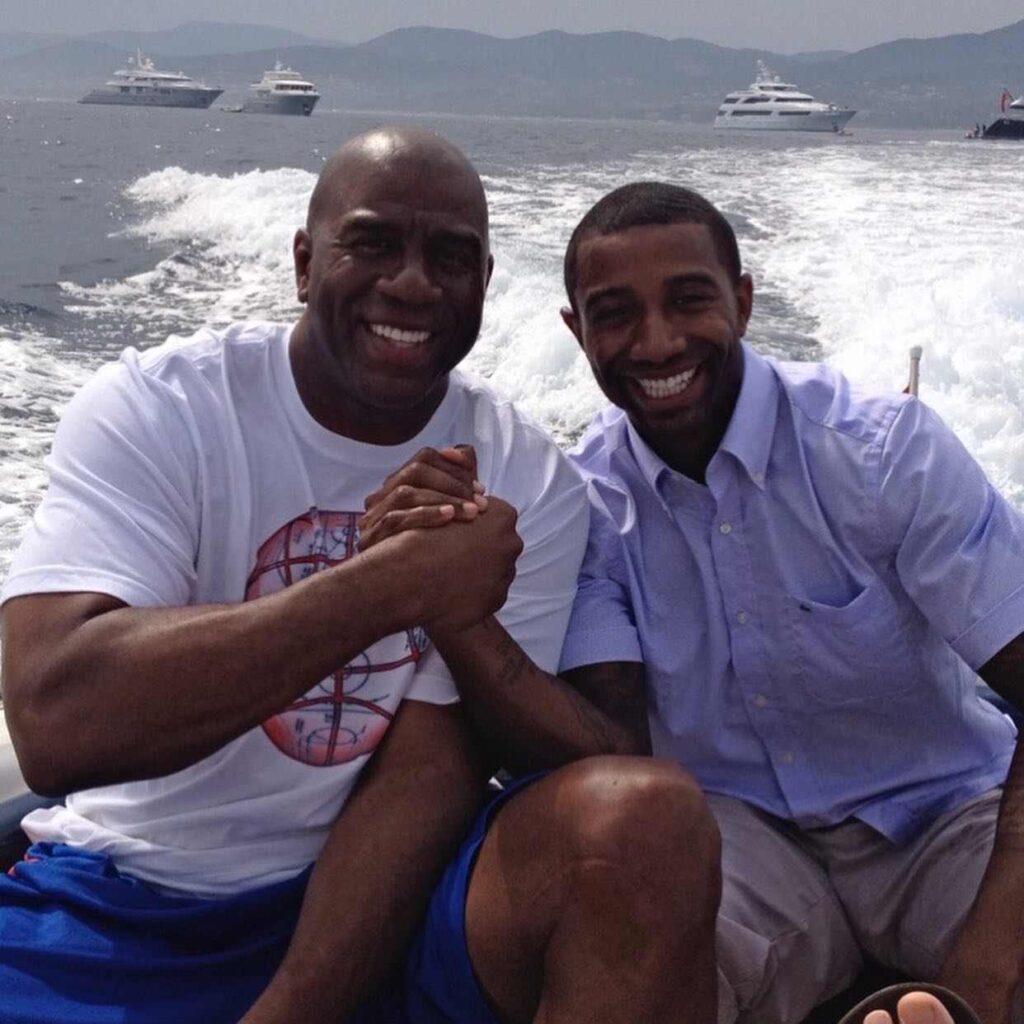 b. Earvin III 'EJ' Johnson
EJ Johnson is the first child of Magic Johnson and his wife Cookie Johnson. His full name is Earvin III Johnson. He was born on June 4, 1992. He is 30 years old as of 2022. EJ starred in the E! reality show titled 'Rich Kids of Beverly Hills' from 2014 to 2016. EJ Johnson later launched his spinoff show 'EJNYC' in 2016. His show was cancelled after its first 6 episodes.
EJ Johnson is a fashion enthusiast, actor, and advocate of the LGBTQ community. He identifies as gender-fluid, having come out as gay in 2013 when he was caught holding hands with a man on Sunset Strip by TMZ.
According to his mother, she had known about her son's sexuality since he was three years old as he loved playing with dolls and wearing female costumes. He was even put in sports at age 5 and instead of catching balls, he would pick flowers in the field.
Cookie Johnson stated that she hid it from his father at first but encouraged him, later on, to speak to him about his sexuality. Magic Johnson was mad at first but later had to accept EJ for who he is. EJ Johnson reportedly had gastric bypass surgery in August 2014 to reduce his weight.
EJ Johnson was speculated to be dating ex-Love and Hip Hop Hollywood star, Christopher Milan, in 2017. Though neither party affirmed nor debunked the rumour.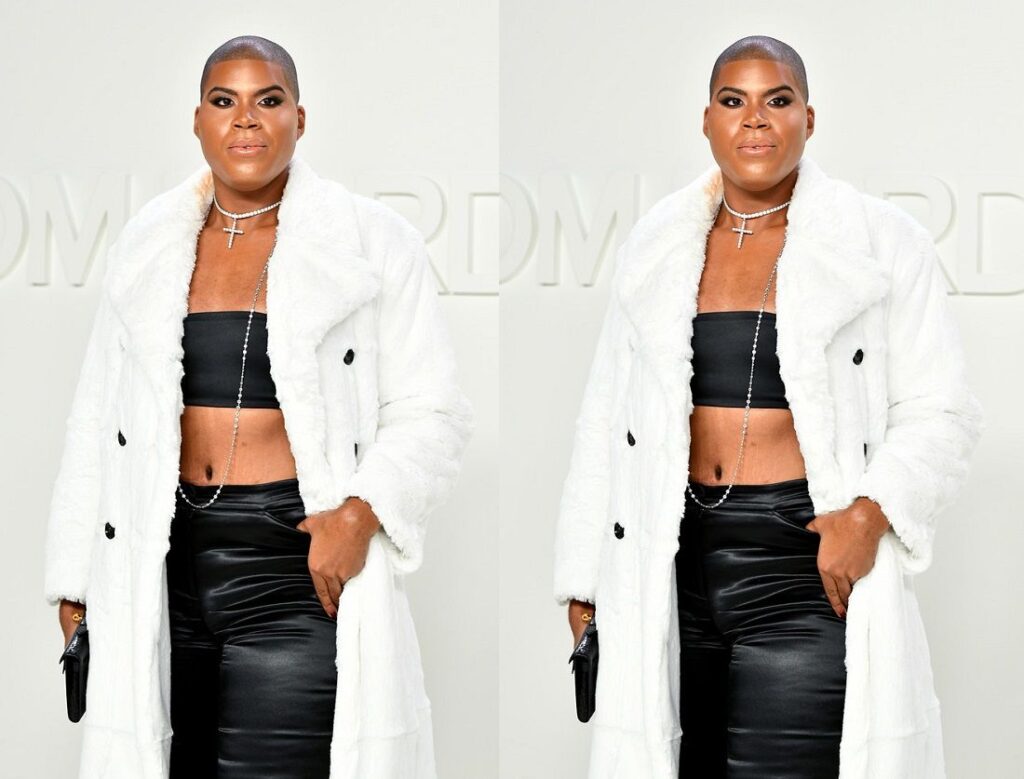 c. Elisa Johnson
Elisa Johnson is the adopted child of Magic Johnson and his wife Cookie. She was adopted at the age of 3 in 1995. She also starred in the 'Rich Kids of Beverly Hills' reality TV show alongside her brother and also appeared on the spinoff show – 'EJNYC'.
She studied at the Fashion Institute of Technology (FIT), New York. Elisa Johnson has interest in fashion and philanthropy. According to her, she aspires to be a lot of things and even has an eye for singing and performing. She reportedly launched a sunglass brand in 2021 called 'Elisa Johnson Co'. She is also running a blog called 'Selected by Elisa'.
Elisa Johnson's birth mother is Dawn. She and Dawn reunited when she was age 18. Their reunion scene was filmed on 'EJNYC' in 2016. Dawn made it known that she had Elisa at 17. She revealed that it was quite a hard time for her as she couldn't face her grandmother then.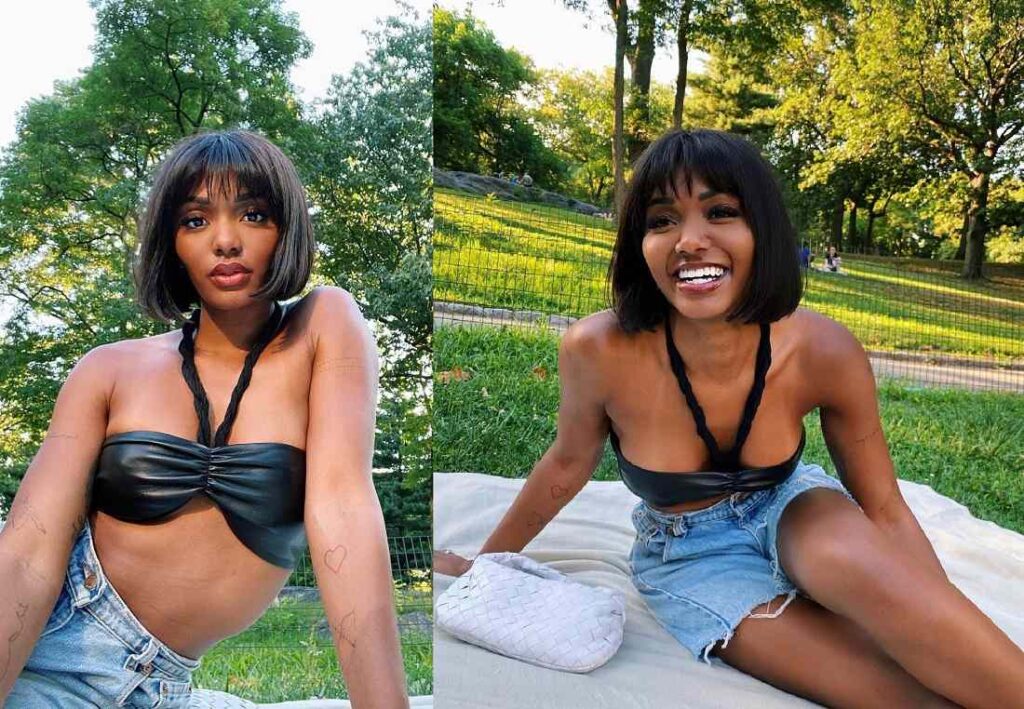 According to her, she had to hide the pregnancy news for 6 months, telling only Elisa's birth father. She was sent off to live with her father in California until she birthed the child. She stated that she left her daughter at the hospital amidst tears as she tried to make herself believe she did the right thing.