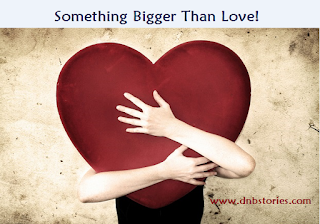 A new series is coming to DNB!
Something Bigger Than Love narrates the love life of Adaku and Obinna, who in the village shared love one would say was perfect, till the relationship is hit by sudden separation and their love comes in contact with other things bigger!

Something Bigger Than Love combines all things DNB; Africa focus, concise English, sharp wit and rich narration.
First Chapter of Something Bigger Than Love debuts on DNB Stories next Monday. And you, our awesome readers, will decide its fate!

Check our posting plan HERE
DNB Chapter Stories are cataloged in the Chapter Stories page. Always check the page for previous updates you missed.
Roommates and other tales from Gloria are cataloged in the Tales From Gloria page, and so on.
Thanks for being part of the DNB Community!