by Gloria Ezeh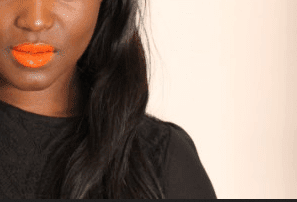 Hello, DNB Mamas and Papas!!!
Levels have changed! Gbeki is now a roommate!
We know it was a huge surprise on Saturday with the unveiling of our latest roommate.

Truth is, for the past 8 weeks we've been grooming Gbeki on the ethics and etiquette of being a DNB Roommate.
Believe me, it was one hell of a task.
We did all we could to transform and reorient Gbeki, but it wasn't easy. So we just had to push her into the house like that!
Now we all know that she is coming in with a past, a great sad one at that, but keep still because what lies ahead is far greater.
And if you don't know it already, DNB Stories is the new name of fun!
We will laugh here, scream and jump about in frenzy and even shed a few tears, but the main thing is that we all are doing it together.
It's an awesome family here.
Everyone is welcome.
I repeat, EVERYONE!
Ok, since I was given a chance to talk small today, let me as well utilize every bit of it.
Small in-house gossip for you all:
Oga Dan has ordered that all DNB editors must produce at least one story per week coupled with our other editorial tasks.
It's not easy mehn!
Well, I know I will survive. My main sympathy goes out to Victor who takes over one month to produce one story.
Hahaha!
My colleague said he should be pardoned, that he is in charge of technicals.
If I hear! As far as we know, this is DNB Stories and not DNB Technicals.
Victor, you will not kee me abeg!
Thank God for Dan sha, that small boy has the magic of transforming anything written. Even if it's just off-centre rambling, once it gets to his desk, he will lace it with gold.
Baba is good! No be mouth.
Ehen, wait o, forget that I'm laughing, truth is I shouldn't be.
Last month we recorded our lowest sales ever. In fact, the truth is that we are currently broke. Very BROKE o.
If they like, let them edit this part out, but me I must always say the truth.
Last month, all we were able to gather from the blog and gbogbotigbo is just N11,000.
Oya check am na, how much come be my own for inside there?
It's not easy at all.
They said we shouldn't meddle into politics, but the truth is I am beginning to suspect that Baba Jonah and Mama Peace's regime favoured us more.
Seriously! I don't understand what Buhari is doing at all.
I thought as they done catch Madueke, that you can even be walking on the street and pick money. For where!
Please, if this message touch you small, our donation page is just by the corner of the blog there.
Even if it's just 1K, make I no come lose weight na.
Also visit our store and know if there is anything you can buy. I've told Dan that we should try and add biscuit and chewing gum to that store so that even if you have read all the stories, you will still see something to buy.
Hunger dey town o. Serious one.
Yes, better gist dey!
Our latest Chapter Story—Entangled— has broken a record no other DNB story has broken before!
Becoming Most Read in just one week, that's all shades of DNB amazing!! Thanks, guys. You guys are all awesome.
Eya, I really don't want to go but I have to. They always set a limit to my talk—guys and their domineering attitude.
If I talk now, they will say Gloria likes to give wahala. But the truth is that I am now a full-blown feminist; the humiliation done too much abeg.
Ahn ahn! Girls should be allowed to go and pay the groom's price of any man they like jor.
I will leave you all now, till whenever I get another permission to talk.
And yes, to maintain our one-post-per-day style, something hot and refreshing will be coming in next week Wednesday.
Stay with us!
See you, guys!