Some people that purchased DNB eBooks needed help in getting the best eBook reader for their devices.
There are dozens of eBook readers in Google Play Store.

Categorically, we cannot recommend any of them as BEST, but from our research so far PocketBook seems to be top.
PocketBook is free to install

.

It has beautiful features like page bookmarking and lighting adjustments.

It opens both PDF and ePUB books, so you are covered.

This is a photo of Roommates Season One eBook being read from PocketBook: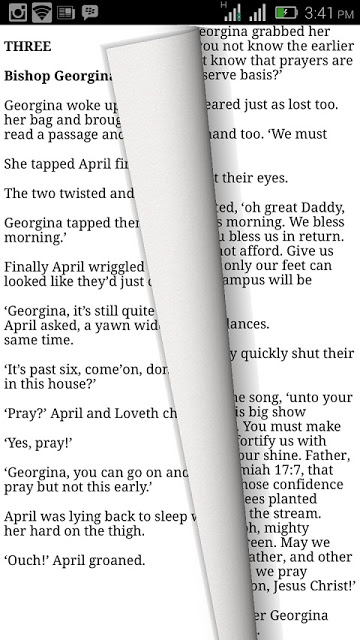 To download PocketBook to your Android device, go HERE.
Alternatively, you can download OkadaBooks App and buy our books from there.
For inquiries, send a message to danielnkado@gmail.com, victor@dnbstories.com or simply use the Contact Form below the blog.
You can also contact us via our Facebook Page.