by Staff writer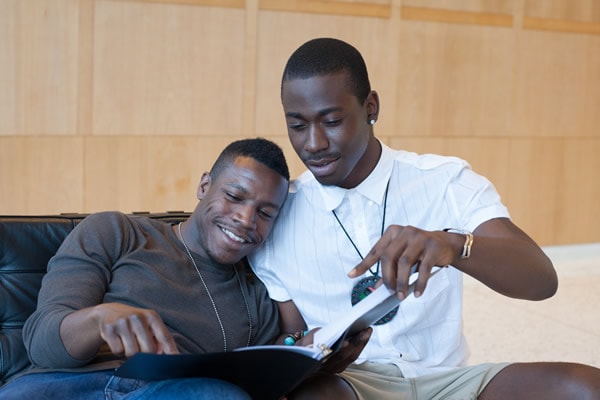 DNB Stories has since its beginning known to be an all-inclusive blog.
Even before I joined the writing team and was only just a reader, I used to see and appreciate the non-discriminatory policy set out by the blog administrators.

This is my list of DNB Stories that have featured characters who are either gay, lesbian, bisexual or transgender:
1. Something Bigger Than Love
In SBTL, the man who helped Obinna get through his struggle eventually turned out to be gay. Though there were a number of reactions concerning the character, most of them were positive.
Something Bigger Than Love is currently on sale on DNB Store, OkadaBooks or Flip Library!
2. Roommates
The much acclaimed DNB series Roommates has featured a number of gay characters. April's school mate and best male friend, Max, is gay. A lesbian roommate also joined the girls in Season 4.
But the most prominent is Mrs Onwa, the lesbian married woman who is in love with Georgina. Her extremely funny encounter with the series' chief roommate in Season 1 led to the trending of the hashtag: #LeeLee.
3. The Village Girl 2
Though it was never openly stated in the book if Nwamma's stylist, Mide, is gay or not, it was suggested in all manners throughout the book.
4. The Different Man I Married
In this sweet short story by Gloria, the writer chronicles the dilemma of marrying and living with a gay man.
5. The Boy Who Wanted To Be Normal
This sad short story by Ebelenna narrates the story of a Nigerian gay boy struggling with accepting his sexuality.
6. A Man of Honour
In this daring flash story, Daniel dropped subtle hints about the hypocrisy of morality and the role of religion in fueling the strong hatred for gays in very pious societies.
7. A Homosexual Hostel
This is one DNB story I haven't read because I haven't discovered this blog the time it was published.
***
This list was drawn from stories already published on the blog and does not include any story still in development.
Which of these stories have you read?