by Jessica Thomas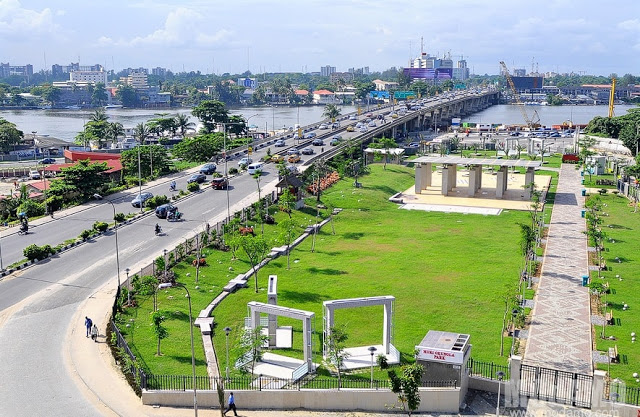 Lagos city's overpowering appeal has grown a little stronger with the presence of awesome places to stay, beautiful attractions and a homely environment.
The city of Lagos is unarguably one of the largest and most important cities in Africa.

Choosing and getting the right place to live in the city can be a little tasking, depending on cost and proximity to major business locations.
Here is a list of some of the best places to live in Lagos:
1. Yaba:

Yaba is a relatively inexpensive neighbourhood, strategically located between the island and Ikeja, the major commercial districts in Lagos.

It is home to the major tertiary institutions in the state, the University of Lagos and Yaba College of Technology. Several commercial institutions and major start-ups can be seen springing up in the area; it is fast becoming a commercial treasure trove for tech businesses.

2. Ikeja:

Ikeja is the oldest serving industrial centre in Lagos. Home to various international companies and Government institutions, including the Governor's Office. Ikeja is one of the best places to live and work in Lagos. It lies in close proximity to parts like Maryland and Ilupeju.

Ikeja boasts of several relaxation centres as well, the well visited City Mall and Murtala Muhammed Airport, the busiest airport in the country.

3. Surulere:

One of the best places to live in Lagos is Surulere. With several residential areas, several small businesses and malls springing up. The area is one of the most ideal residential locations in the state.

4. Magodo:

Magodo and its environs lie close to Ikeja axis but with little commercial activity around. It is a quiet residential area with very little traffic congestion problem. Magodo GRA Phase 2 is located just across Alausa Secretariat.

5. Victoria Island:

Houses in Victoria Island are mainly for the affluent members of the society. It also serves as one of the most preferred location for large businesses and corporate headquarters. It is one of the best places to live or own a property in Lagos. Some of the best hotels in Lagos can also be found in Victoria Island.

***
Jessica Thomas studied Information Technology at Harvard University and has been living in Nigeria since 2004.
Jessica is well revolutionized for all kinds of business 2 business topics and top canvasser and analyzer of online services marketplace in the UK region and the rest of the world.
For more details, visit : Online Marketplace