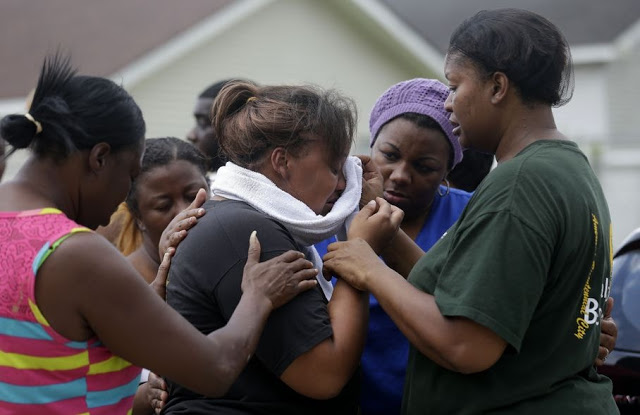 Participants of the controversial Ponzi scheme MMM have taken to the streets in Delta State to protest over their unpaid financial investments.

The protesters, many of whom are market women and local traders including some youths in Asaba and its environs, gathered yesterday around the Abraka-Asaba area of Delta State to brainstorm on the way forward to recover their money.
Some of them who spoke to Nigerian Leadership said they are losing patience on MMM already, as the money-doubling program has failed to fulfill its promises to them even after weeks of its reopening.
Leader of the group, Felix Okafor, explained that their patience snapped a week after MMM reopened and still failed to match people for payment.
According to Mr. Okafor, although there was
evidence that a few low-class investors had been paid, but thousands of
others across the country, including those whose applications were yet
to be attended to, have not been paid and are already running out of patience.
"We are running out of patience and our anger is on those brains behind the scheme for the frustration in accessing our funds," Mr Felix said.
He also alleged that there may be no hope in sight soon for their payments due to the fresh challenges the scheme claimed to be facing.
The protesters who rained curses on the MMM founder, broke into tears as they wept profusely that their money may be trapped.
"We are finished!" members chanted.
"We are yet to get our money back. MMM has swindled us. It will not be well with the MMM founder!"
One of them, Kate Okafor, said:
"I really need help. I provided help of N50,000 and now I made a request to get help. The request was processed, but I have not been matched with another participant who will pay me. They won't even pick my calls. So my money is gone, isn't it?"
Another member, Harrison Ita Etim, joined in: "I am in the same shit too, till today!"
On her part, Owhotemu Mary-jane said:
"What is really going on with MMM? If it is gone, they should let us the participants know.
"And why is it that when someone wants to GH (get help), it will show or create error? You guys had a month to sort this out during the so-called break! So what then is this so-called withdrawal limit that you are now talking about now?"
From Santos Maemi came this: "To all Nigerians, please wake up. This is totally a scam. Don't be blind!".
Another participant, Christopher Chinedu, said:
"If I know that this would happen, I shouldn't have become a participant. Let's admit it, we have lost our money. That is business; I guess it is a lose or win affair.
"Somebody has been matched with different people, four to be precise, and they have not paid him up till this moment, many days and months after.
"So who is going to pay who? I think I have cried enough; it's time for me to clean my eyes now and forget my N700,000!"
***
Source: leadership.ng