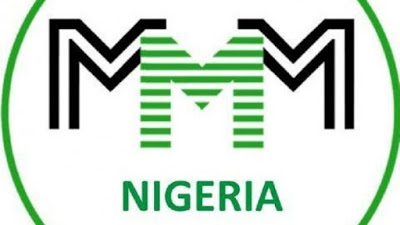 On 13 December, widespread Ponzi scheme, MMM Nigeria froze its system.

Members who expected a pay-out since Tuesday have been disappointed.
MMM claims it froze the scheme to deal with heavy traffic that it experienced in the run-up to the Christmas holidays.
It says it will re-open in January and though many people are sceptical, others have staunchly defended the scheme.
Nigeria is in the middle of its worst recession in decades. Banks are not lending and so many people are hailing MMM as a source of capital.
Since it first appeared in 2015, authorities have issued warning to Nigerians against investing. But in a country that does not have a huge amount of trust in its government, millions ignored that advice.
Seven people who spoke anonymously to the BBC explain how they got involved in the scheme. Fictitious names are used to refer to them.
Margaret, a farmer from Port Harcourt said MMM was "a blessing". She used it to pay rent when her business slowed due to the recession.
Similarly Yinka from Ilorin described MMM as "beautiful". He was able to pay his school fees and buy a printer. Both are optimistic the scheme will work again.
According to the report, most of the people who are members of the scheme revealed they had initially made good returns on their investments, compelling them to invest huge amounts later. Unfortunately for them, the cyber company froze its operations.
Isaac invested 50,000 naira in the scheme and got his returns. Two days later he invested 950,000 naira. He was supposed to get his money back on 14 December. So far, he has received nothing.
Another participant who spoke to a DNB editor on same condition of anonymity said even though he has over a million naira in the system that he is very optimistic that the scheme will be back and without doubt better.

"People keep saying MMM has crashed, MMM has crashed, na them crash am?" he said.
"MMM just got paused. Paused!!! There is nothing like crash!"

Is MMM breaking the law?
According to the privacy laws of SEC, once a scheme like this gets a certain level of investment it must be registered.
MMM is not registered with the financial regulator so technically, it could be breaking the law.
But the SEC has not yet taken any active steps to prosecute it.

What happens next?
Members have to wait until January to see if MMM is as good as its word.
Until then its investors can only hope to get their money back.
But MMM is under no legal obligation to return it.
If the scheme does "unfreeze", that might encourage more people to invest.
And that means even more people are at risk of losing their savings eventually.
It is also very unlikely that the Nigerian government will intervene should MMM fail to restart its system.