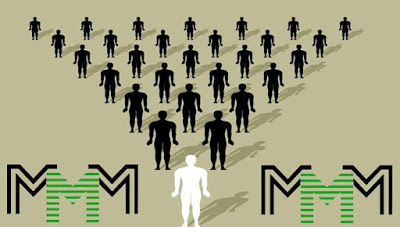 Approximately 48 hours after its activities in Nigeria were suspended for a month, shady money-multiplying scheme has launched in both Ghana and Kenya.

This new development has further increased the panic among its Nigerian participants.
Chiamaka Ugorji, the wife of Chuddy Ugorji, a leading MMM Nigeria promoter, attempted to calm nerves by writing an open letter to participants, but this failed to reassure Nigerians that their investments are safe.
Many participants of the scheme who are already very nervous had reasons to believe that the launch of MMM in Ghana and Kenya had everything to do with the Nigerian chapter.
According to the MMM website, the ban on withdrawals is due to negative reports by the media, heavy workload experienced by the system, and an attempt to prevent problems during the New Year.
However, many continue to express their strong belief that the scheme will be back.
Gregory Bello, an engineer, who spoke to the News Agency of Nigeria said:
"I have money in the programme, but I am not as upset as other participants because it is a small amount of money compared to others.
"The money I put in is the interest I got from my last investment. I am one of those hoping the system comes back in January for the sake of our sanity.
"I have friends who put in millions of naira and have either suddenly fallen ill or are showing signs of depression.
"I just pray that MMM Nigeria has not crashed because many people will commit suicide or turn crazy," Bello said.
***
Credit: NAN