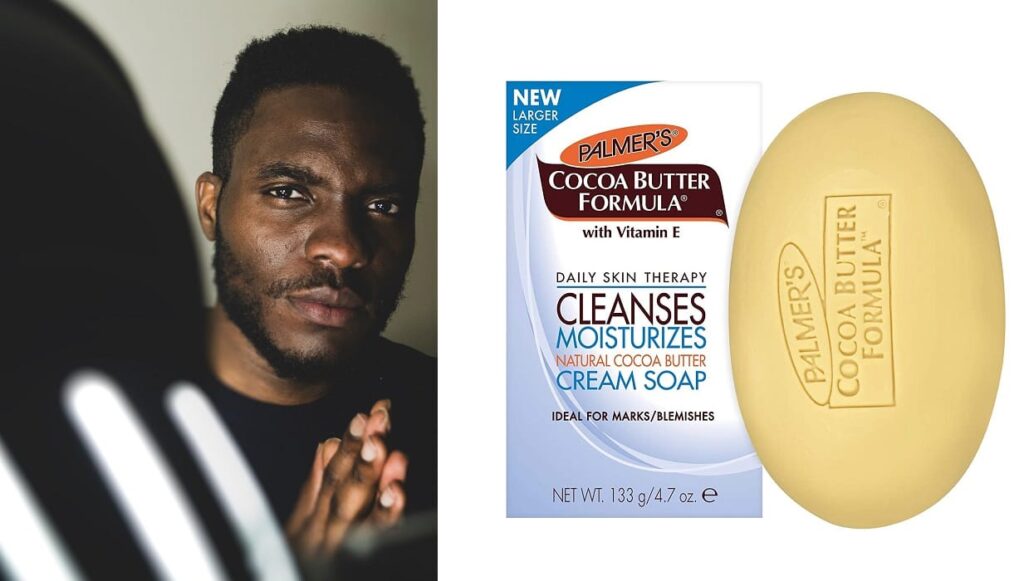 Most times it seems like there are not enough products out there that are specifically made for dark and chocolate skin. Beauty shops in Nigeria are often filled with products that mostly target other complexions. In fact, it is easier to find skin products for lighter complexions than for darker ones.
For those who would do anything to preserve their natural dark or chocolate than bleach it, it becomes a daily struggle to find the best soaps or even cream to use. Most dark-skinned people usually just go for regular bath soaps but while this isn't necessarily a bad choice, there might be a need to find a soap that does more than just cleansing.
There is a misguided assumption that dark or chocolate skin do not need too much attention and so dark-skinned people can use any soap or cream. But this is not just a faulty idea but also a dangerous one. A bad product can destroy your glowing dark skin and subject you to a life of misery.
The good news is that dark and chocolate skin usually take longer to suffer severe damage and are also easier to heal from damage (if caught early). The best way to take care of your precious dark and chocolate skin is to stick to products that are right for you. This cannot be emphasized enough. The soap you use is just as important as the cream you rub.
Top on our list of best soaps recommended for dark and chocolate skin in Nigeria today is Palmer's Cocoa Butter Soap.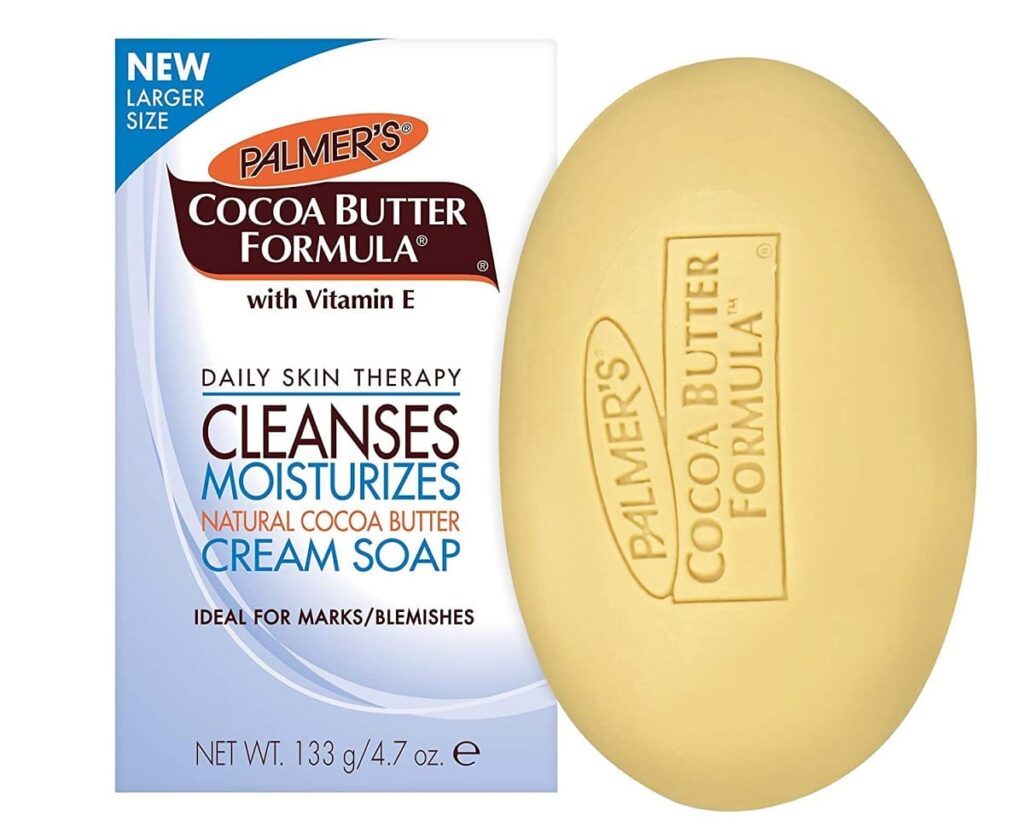 Here are five top reasons why Palmer's Cocoa Butter Soap could be one of the best soaps for dark and chocolate-skinned people in Nigeria:
1. It is completely organic and made with plant-based ingredients. The soap does not contain harsh chemicals that can damage your skin.
2. It contains cocoa butter – a plant-based fat gotten from roasted cocoa beans. Cocoa butter is an excellent moisturizer and has been found to contain natural agents that fight skin damage from sun and other harsh exposures and promote healing.
3. Palmer's Cocoa Butter Soap is a great cleanser. It is not enough for a soap to be a good moisturizer – it is also important that the soap cleanses well.
Cleansing (washing off dirt) is the primary job of soaps after all. You will know a good cleansing soap from the way it lathers. Soaps that don't lather well cannot cleanse properly.
4. Palmer's Cocoa Butter Soap contains Vitamin E – a powerful antioxidant that protects our skin from sun damage.
5. The soap has this coconut-ey stroke chocolat-ey scent that leaves you feeling pleasantly refreshed after a shower.
Important things to note:
a. A major disadvantage of this product, however, is the reduced availability. It is great if your skin products are readily available for purchase in stores near you so that you can easily get them when you need them.
You can't find Palmer's Cocoa Butter Soap in most stores around your neighbourhood so you might have to visit bigger stores or the mall to get the soap.
b. Some people might also consider the soap too expensive for their budget.
c. Palmer's Cocoa Butter Soap is different from Palmer's Skin Success soap which has skin-brightening properties.
d. There are fakes of the Palmer's Cocoa Butter Soap in the market so be careful when shopping to ensure you are getting the original product.