by Miz Tee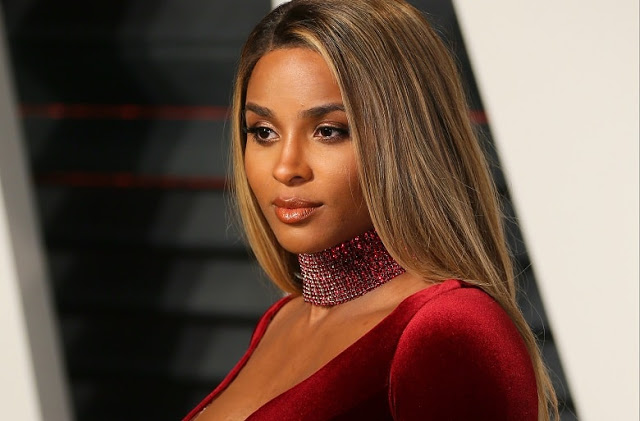 American singer Ciara was heavily criticized on social media on Sunday, January 21, after telling women to "level up" if they want to get married.
The 32-year-old singer posted a clip from a sermon by John Gray on Saturday, January 20, with the quote, "Too many women want to be married but you're walking in the spirit of 'girlfriend.'"

"#LevelUp. Don't Settle," she captioned the post, sharing the same clip and hashtag on Twitter.
Addressing his "single sisters," Gray quotes the scripture saying, "'He that finds a wife finds a good thing.' It didn't say, 'He that finds a girl that he's attracted to, who he then begins to date, who he then calls his girlfriend, who he then buys a ring, proposes to and makes her his fiancée, who he then marries later who becomes his wife.'"

"You're not a wife when I marry you, you're a wife when I find you," Gray added, "But a wife is not the presence of a ring, it's the presence of your character."

Several members of the Twitterverse didn't take kindly the advice from the star who is currently married to NFL player, Russell Wilson.

"Ciara's playing a dangerous game," one tweeted.

"You should never, no matter how perfect your relationship/marriage appears to be, sit on a throne and tell people why they're not romantically successful. You can be the queen of the ball today and have cake in your face tomorrow!"

Some even extended their anger to the pastor who doled out the advice, with one person tweeting, "The difference between the two is a ring and a piece of paper…this speech is a hot piece of garbage."

Others pointed out that before marrying the Seattle Seahawks player in 2016, Ciara had a turbulent relationship with rapper Future, reportedly splitting with her fiancé amid rumors of cheating.

"Ciara telling women to 'Level up' and live 'like a wife' so they can be married is astounding to me," another tweeted.

"Didn't you need grace, mercy & compassion when you were being dragged up and down the Internet for the Future situation? How quickly ppl forget when they reach a perch of privilege."

Others defended the singer, with one writing, "Y'all wanted to know how Ciara snatched a Russell Wilson, and she told y'all but now y'all mad. LMAO."

Another wrote, "Ciara's GROWTH has nothing to do with her denying her past …. Y'all heffas get mad at fellow women for trying to encourage you to do BETTER because you deserve better but you're also upset when men degrade you. Y'all Just gotta play victim because Hoe is Life."

Ciara responded to the backlash, posting the following message on Instagram on Sunday:

"I was once that girl wanting to be loved a certain way but was making the wrong choices. I found myself at my lowest moment. I was a single mom sitting at home, and then I realized that the perfect love I was looking for was how God loves me, how He wants me to be loved, and who He was calling me to be as a mom and a woman. That's when I realized married or not married… I needed to love myself. #LevelUp!"