by Staff writer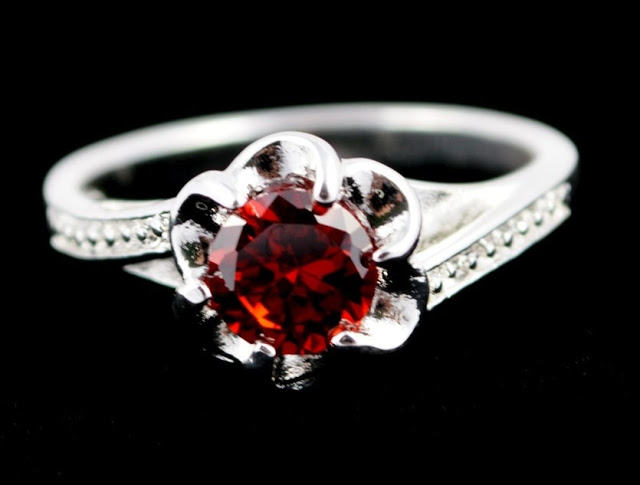 Rudolph Valentino was an Italian actor who migrated to America in 1913.

An early pop icon and a sex symbol of the 1920s, Valentino starred in several well-known silent films.

With his exceptional good looks and charm he amassed a legion of female (and male) fans.

He was called the "Latin lover", one of the most successful celebrities of his time.

But then a bitter tragedy followed.

In 1920, movie star Rudolph Valentino was looking in a jewelery store in San Francisco when a plain silver ring decorated with a semi-precious stone caught his eye.

He was so amazed by it that he promptly requested to buy the piece of jewelry.

The shopkeeper never wanted to sell the ring. "It's cursed," he said.

"It's called The Destiny Ring. Please choose another, Master, please!"

But Valentino paid no attention to the jeweler. If anything the ring seller's story about a curse only made Valentino more interested in the ring.

So the shopkeeper reluctantly sold the ring to him.

It was a total failure, something that has never happened before.

He wore it in his last movie "The Son of the Sheik", only to die shortly afterwards of acute peritonitis while still wearing the ring.

He was just 31.

An estimated 100,000 people mourned outside his funeral home after his death. Many of his devoted fans were so upset over his death that they committed suicide.

After his death, the cursed ring was passed on to Valentino's lover and best friend, actress Pola Negri.

She immediately fell ill.

While she recovered, her Hollywood career came to an abrupt end. She decided to pass the ring to young singer Russ Colombo, who reminded her a lot of Valentino.

Not long after, the singer died in a shooting accident.

The ring then made its way to Colombo's friend, Joe Casino.

Casino put the ring under glass, but eventually decided to wear it, resulting in a fatal hit by a truck a week later. By this time the ring's reputation had grown. When Casino's brother Del inherited it, he locked it away in a safe in his house.

It was stolen by James Willis, who set off the alarm in the house and when police arrived on the scene they shot Willis and killed him. Inside his pocket was the ring, which was recovered and placed back in the safe.

Director Edward Small retrieved the ring when he became interested in making a movie about Valentino. Small hired an unknown actor named Jack Dunn to portray Valentino and had him wear the ring. Two weeks later Dunn died of a blood disease.

Now, the ring sits in a vault in a Los Angeles bank. Some say it has survived numerous robbery attempts, a strike, and a fire. Others say it has again been stolen.

Some say Valentino's ghost still searches for the ring, wanting to destroy it. Fans still flock to his Hollywood Forever Cemetery crypt every Valentine's Day, leaving him gifts and cards.

Many have reported seeing his ghostly figure as he paces the grounds.
He's also said to have been spotted at restaurants, the Paramount studios and two places in town that feature statues of him.

***

Credit: