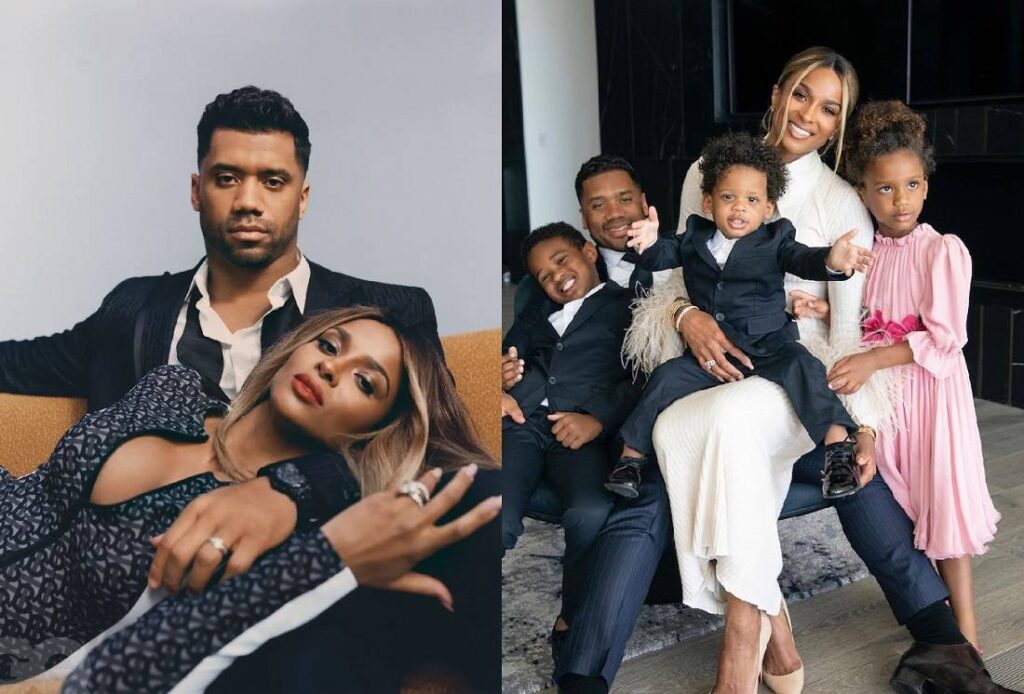 Who is Ciara?
Ciara is an American singer and actress. Her full name is Ciara Princess Harris. She was born on October 25, 1985, in Fort Hood, Texas. She was born as the only child of a military father, Jackie Harris and an Air Force mother, Carlton Clay Harris. Ciara is 37 years old as of April 2023. She rose to stardom in 2004 after releasing the debut album "Goodies". She is announced to be starring as "Nettie" in the 2023 remake of the film "The Color Purple".
Who is Russell Wilson?
Russell Wilson is an American footballer. He plays as quarterback for Seattle Seahawks before joining the Denver Broncos team in the National Football League. His full name is Russell Carrington Wilson. Russell Wilson was born on November 29, 1988, in Cincinnati. He was born as one of three children to a former NFL prospect turned lawyer, Harrison Benjamin, (father) and a nurse consultant mother, Tammy Wilson. Russell Wilson is 34 years old as of April 2023. He is often credited as one of the greatest dual-threat quarterbacks of all time.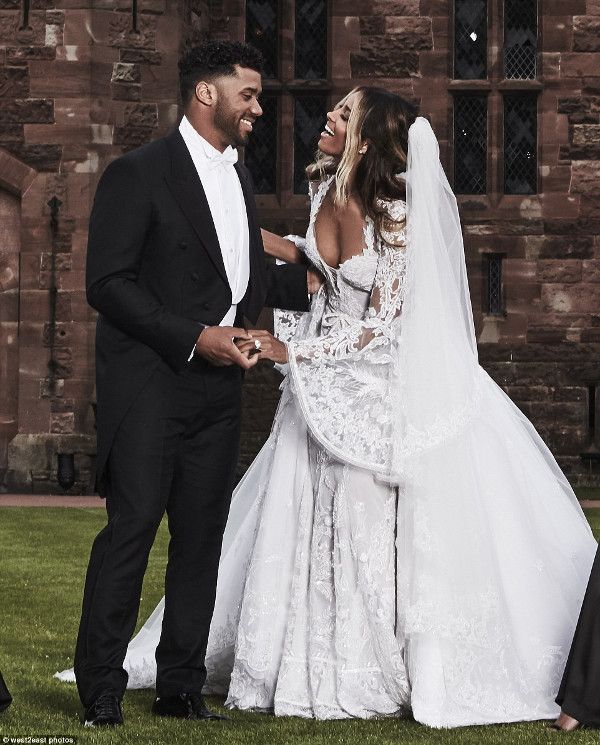 About Ciara and Russell Wilson's marriage and love story
Ciara and Russell Wilson started their love affair shortly after the singer ended things with her ex-fiancé and baby daddy, Future. She met Wilson in 2015, some months after she broke up with Future. The footballer revealed during an Instagram live session that they met at a Wisconsin basketball game after which he asked her to a dinner.
According to reports gathered by DNB Stories Africa, Ciara and Wilson dated for a year before getting engaged. They tied the knot in 2016. According to the lovers, they practised celibacy throughout their dating period and only made out for the first time on their wedding night. They shared their experience through a funny video on Snapchat.
Russell Wilson proposed to Ciara during a surprise vacation in Seychelles at Honeymoon Beach in March 2016. They had a secret wedding on July 6, 2016, at Peckforton Castle, Cheshire, England. As of the time of publishing this article, Ciara and Russell Wilson have been married for over six years and counting.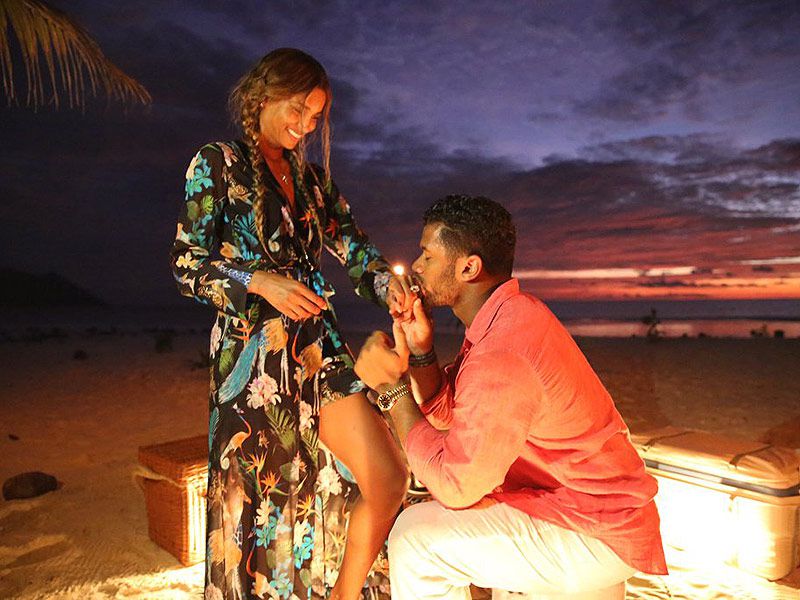 Their union is currently blessed with three children. As of the time of writing, Ciara and Russell Wilson's marriage has flourished over the years and many have claimed to be inspired by their love story. Wilson re-proposed to Ciara on the Ellen DeGeneres Show in March 2022 asking that they have one more baby at least. Ciara replied that they can, but not immediately.
She said:
"We definitely can, but we've got a little time before we get there."
About Ciara and Russell Wilson's children
Ciara and Russell Wilson are raising three children together – two boys and a girl. One of the kids is a product of Ciara's past relationship with Future. The children are named Future Zahir Wilburn, Sienna Princess Wilson and Win Harrison Wilson respectively.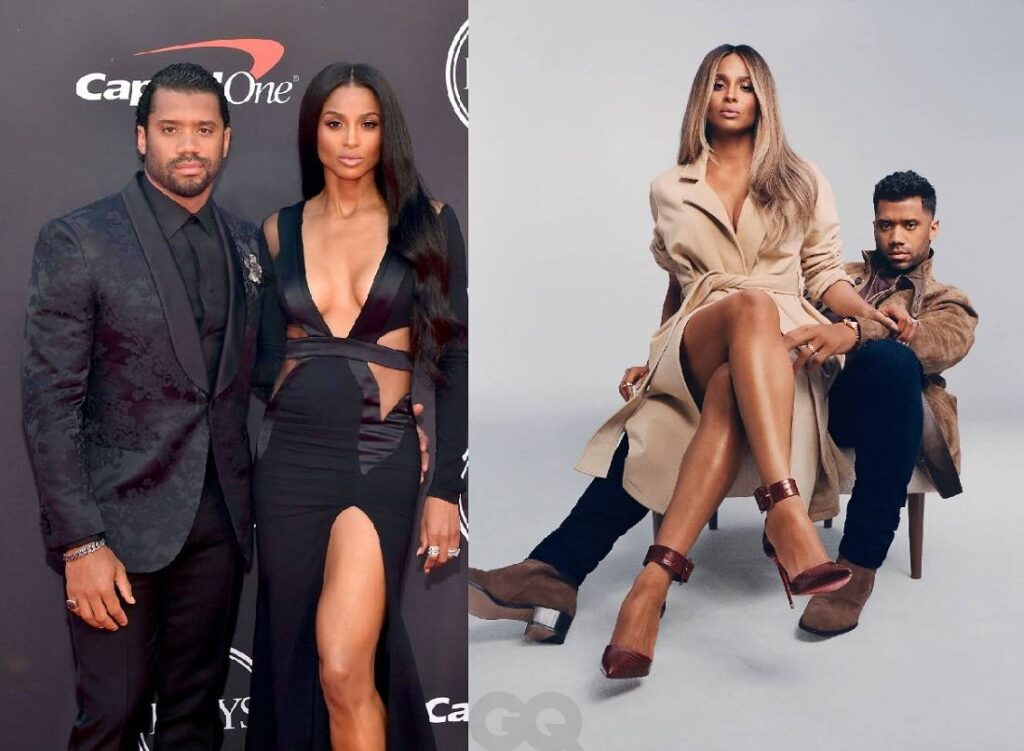 List of Ciara and Russell Wilson's children
Future Zahir Wilburn
Sienna Princess Wilson
Win Harrison Wilson
a. Future Zahir Wilburn
Future Zahir is Ciara's first child with her ex-lover, rapper Future. She had the child on May 19, 2014. He is 8 years old as of April 2023. Despite being the biological son of a rapper, the young boy seems to have fallen in love with his stepfather's career. He also inherited his mother's singing talent. He hit the studio alongside his mum and sister to record "Treat" as part of a collaboration with Kellogg's.
Russell Wilson seems to share a great bond with his stepson as he describes him as his joy every morning and light at night. Ciara made it known that her son loves music and sports and she thinks anything is possible for her kids.
She said:
"Future loves music and sports … We'll have to see what time tells us. I think anything is possible for [my kids]. The sky is the limit and there's no telling what direction they'll go in,"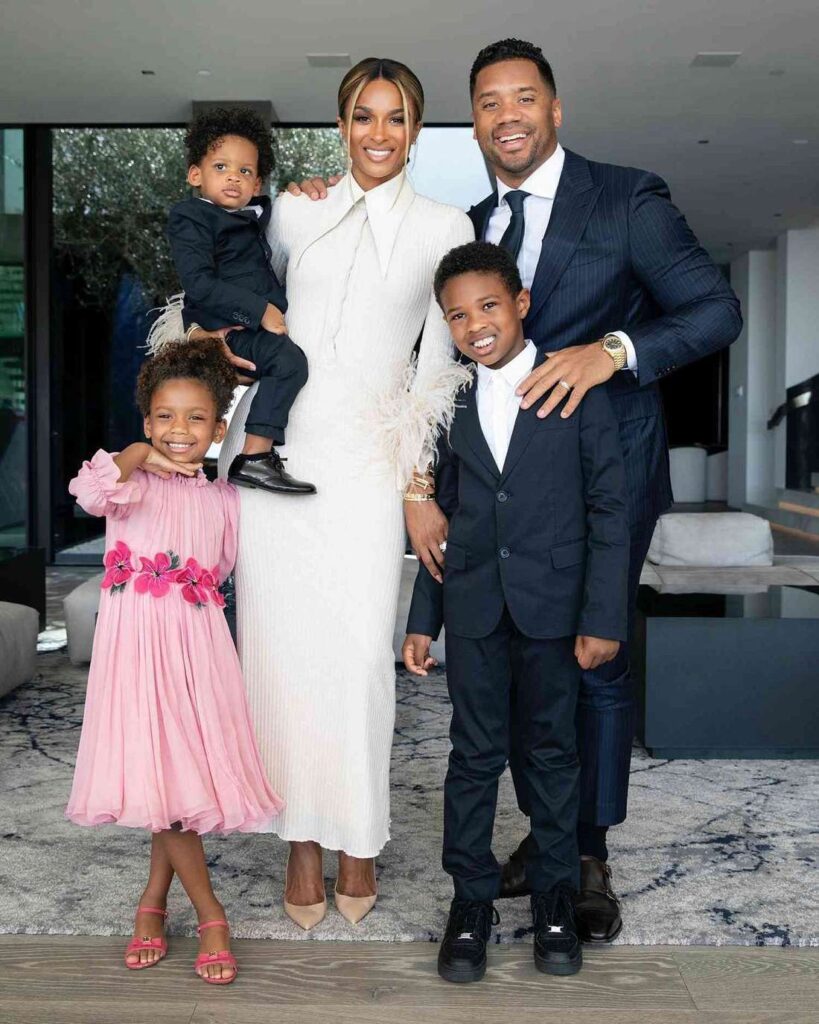 b. Sienna Princess Wilson
Sienna is Ciara's first child and daughter with Russell Wilson. She was born on April 28, 2017. She is 6 years old as of the time of publishing this article. Her mother had announced that she was expecting a few months before her birth in October 2016.
According to Ciara, her daughter loves music and she's also good at dancing. The singer refers to Sienna as her "mini me", stating that the young girl is not afraid of letting out her inner lioness as the only female among her siblings.
c. Win Harrison Wilson
Win Harrison is Ciara's second child but first son with her husband, Russell Wilson. They had him on April 14, 2020. He is 3 years old as of April 2023. His parents shared that they were expecting him during a family vacation in Turks and Caicos in January 2020.
Speaking about the boy, Ciara made it known that he is so full of life and energetic. According to her, Win picked up a sense of fearlessness from Sienna, inherited his dad's energetic gene and always looking up to Future for guidance.
In her words:
"They say the third baby kind of moves or learns the quickest because they're trying to keep up with their siblings, and he's on it. He's talking really early, he's moving, he's a big baby and he's really tall, you know?