by Staff writer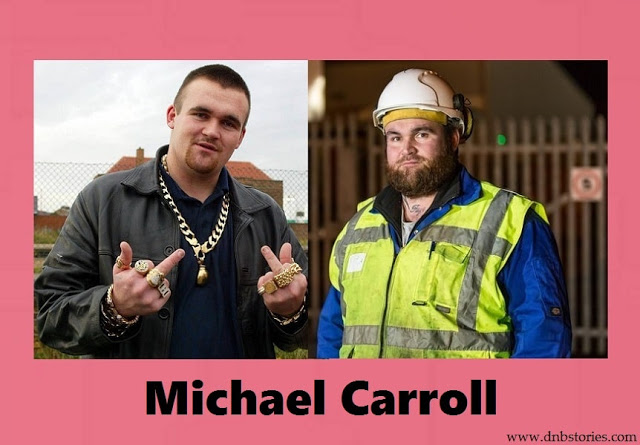 When English man Michael Carroll won nearly $14 million on the National Lottery in November 2002, everybody envied him.
Aged only 19, Michael was employed as a garbage man at the time.

He did not even have a bank account.
When he tried opening one at Coutts Bank as recommended by the lottery company, the bank refused his application due to his criminal record.
Soon after winning his fortune, Michael Carroll stated he would not be tempted into spending his money lavishly and only wanted to buy a three-bedroom house near a lake, where he could go fishing.
As a fan of Rangers, Carroll invested up to a million pounds of his winnings via Rangers Financial Management, from whom the football club receive a share of profits on the financial services they sell.
In 2005, Carroll participated in a celebrity boxing match in which he lost.
In June 2005, Carroll was given an anti-social behaviour order (ASBO) by the court after it was found that while drunk he had been catapulting steel balls from his Mercedes van, which resulted in breaking 32 car and shop windows, in Downham Market, where he was living.
He was sentenced with 240 hours of community service and a warning he could face jail time if he did not adhere to the ASBO.
In February 2006, after engaging in a public fight, he was jailed for nine months for affray.
It was noted in court while being sentenced that, since 1997, Carroll has had 42 previous offences on record.
In 2006, the BBC reported that Michael Caroll was almost broke, having spent his fortune on new homes, drugs, parties, gambling and prostitutes.
Carroll subsequently denied all rumours that he had no money left.
While living at his mansion, five of his Rottweilers were found dead with their throats slit.
Michael paid £130,000 to blackmailers who threatened his family. He said the men came with shotguns and said "You aren't so big now are you, Mr. Carroll?".
He took off in his car and he never went back to Swaffham where he lived.
In May 2010 Michael Caroll returned to his old job as a garbage man.
He said he has no regrets about the way in which he spent his winnings.
A book about him written by Irish writer Sean Boru was titled Careful What You Wish For and published in October 2006.