by Staff writer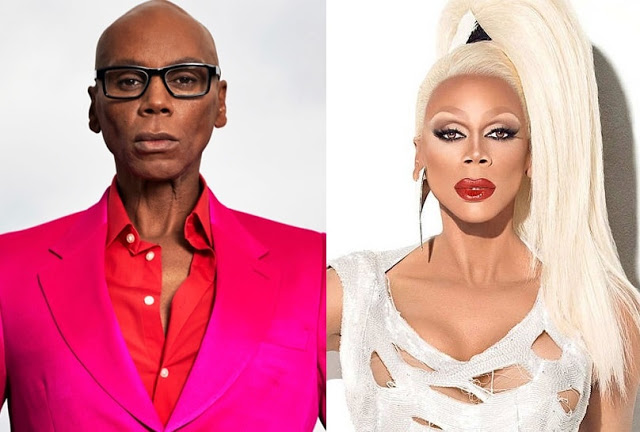 World of Wonder, the production company behind the acclaimed reality show series "RuPaul's Drag Race," has announced that they are developing a comedy feature film.
Titled "Drag Queens on a Plane," the film would star RuPaul as the chief flight lady.

On the maiden voyage of Glamazonian Airways, RuPaul has packed the flight with drag's finest.
"But some evil trolls who don't believe in loving yourself are on board and will do their damnedest to bring the plane down!"
In addition to the new scripted project, a series based on the drag icon's life is also in development.
RuPaul's rise to fame in the eighties from club kid to drag superstar will serve as an inspiration for a new, yet-to-be-named dramedy series.
The Drag Race creator and host will executive produce the series, alongside American film director J.J. Abrams and his Bad Robot partner Ben Stephenson.
The fictionalized take on RuPaul's youth and career will take place in New York City during the eighties.
There are already rumors that 16-year-old Willow Smith will portray a young RuPaul in the series.
RuPaul himself said:
"People are finally catching on to me. But wait, next is a TV movie about me. Not filmed yet. No title yet. Not cast yet. I won't play me. It's maybe Willow Smith."
Power executive producer Gary Lennon will write the series and according to Deadline, the network the series will air on will soon be revealed.
RuPaul, a San Diego native, moved to NYC after attending school in Atlanta.
Formerly a dancer in New York nightclubs, RuPaul became a more widespread success in 1993 with the release of his single "Supermodel (You Better Work)."
His stardom soon spread to the UK when he began appearing on the series Manhattan Cable, produced by World of Wonder, a company that also produces RuPaul's Drag Race.
From there RuPaul has launched a successful television career through various TV appearances.
He also hosted a VH1 talk show — The RuPaul Show — with Michelle Visage in 1996 where he interviewed everyone from Diana Ross to Nirvana.
But his greatest venture yet has been the Logo reality competition RuPaul's Drag Race, which moved to VH1 in its ninth season.
RuPaul won the Emmy for Outstanding Host for a Reality Program both in 2016 and 2017.
In 2018, he received his own star on the famous Hollywood Walk of Fame.