by Staff writer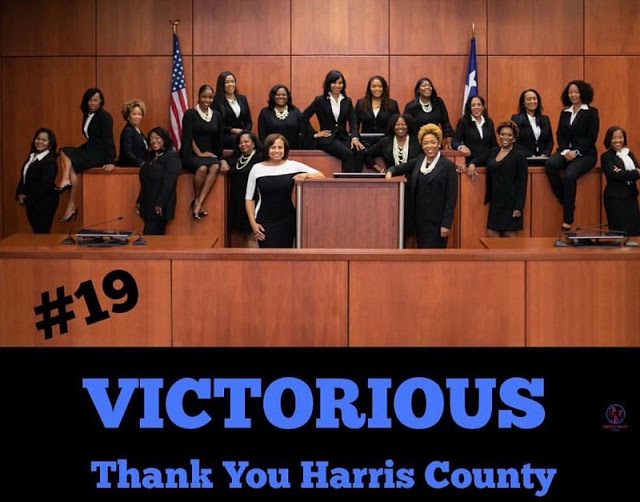 A local judicial race in Houston, Texas has brought great jubilation online when all 19 black women who ran for various judicial seats in Harris County won their races last night.
The event which has been described as "the single biggest victory for black women in America's history" has got many people in high spirits all over social media.

Now tagged the #Houston19, the black women's win has become a reflective of an overall increase in women of color who are not just running, but winning local, state, and national races during the Trump administration.

A similar thing happened during the 2016 election in Alabama when nine black women were elected as judges in Jefferson County.

Wins like these are an important step in adding much-needed diversity to judicial seats across the country, many agree.

According to data collected by the American Constitution Society, a national progressive organization focused on the legal system, women of color make up less than 20 percent of state judges.

While county judges don't have quite as much jurisdiction, in most states (including Texas), they have important local responsibilities, including a slew of election procedures, signing off on bail amounts, and jury selection.