by Staff writer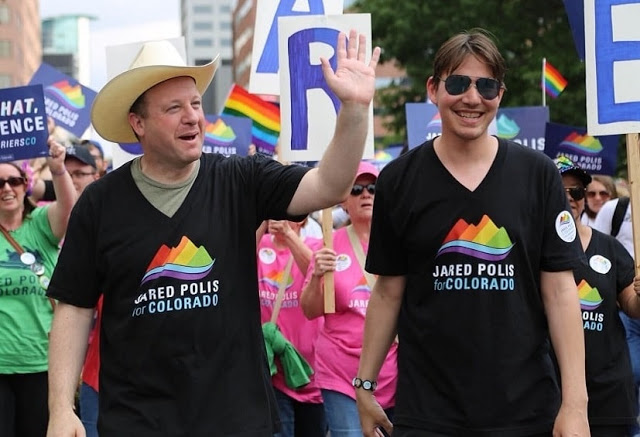 Colorado Congressman Jared Polis made history Tuesday night by becoming the first openly gay man to be elected governor of a U.S. state.
A five-term member of Congress, Polis, a Democrat, beat his Republican rival Walter Stapleton by six points.

The win is particularly significant in light of Colorado's reputation as a "Hate State" — a moniker activists gave it after voters there passed a constitutional amendment in 1992 to prevent the creation of protections for the LGBTQ community.
Polis has been open about his sexuality throughout his political career and before he was first elected to Congress in 2009.


During his speech, Polis introduced his partner by saying:


"I want to thank … my personal support network — first and foremost, of course, my amazing partner, and the first 'first man' in the history of Colorado, Marlon Reis!" — and the crowd cheered.