Rihanna just made it known through her Twitter account that the days of President Donald Trump playing any of her songs at his "tragic rallies" are over after a journalist brought it to her attention that her song "Don't Stop the Music" was played at Trump's Tennessee MAGA rally.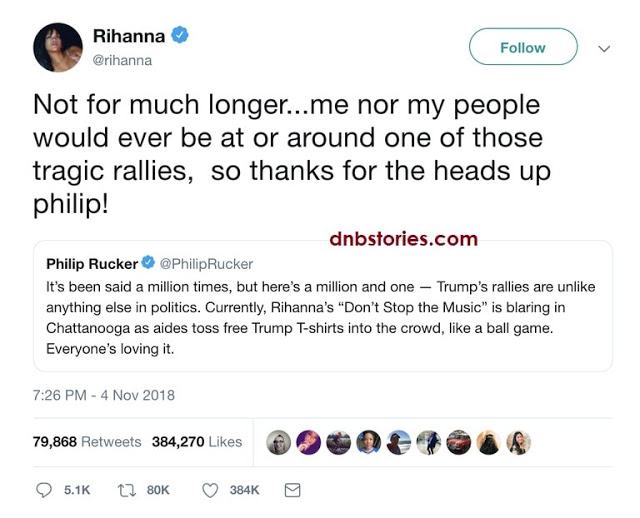 A copy of the cease-and-desist letter Rihanna and her lawyers sent to the White House which was obtained by Rolling Stone reads:
"It has come to our attention that President Trump has utilized [Rihanna's] musical compositions and master recordings, including her hit track 'Don't Stop the Music,' in connection with a number of political events held across the United States.
"As you are or should be aware, Ms. Fenty has not provided her consent to Mr. Trump to use her music. Such use is therefore improper," and "creates a false impression that Ms. Fenty is affiliated with, connected to or otherwise associated with Trump."
Rihanna is not the first artist to take legal action against Trump using their music at his rallies.
Pharrell Williams, Steven Tyler, Adele and the Prince estate also have, Rolling Stone noted.