by Staff writer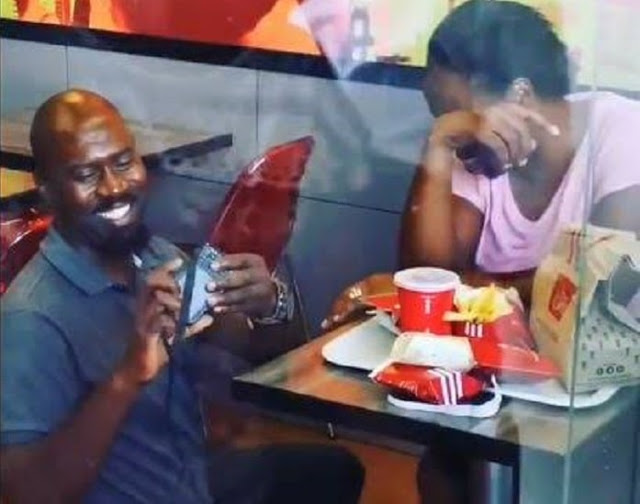 It all started with a smiling South African man proposing to his heartthrob at a KFC outlet in South Africa.
The beautiful couple looked so cute and happy in the video of the proposal, attracting lovely congratulatory messages — except ONE.

A South African lady, Anele, referring to the video of the proposal posted on Twitter:
"SA men are so broke they even propose at KFC…they have absolutely no class…I mean who proposes at KFC."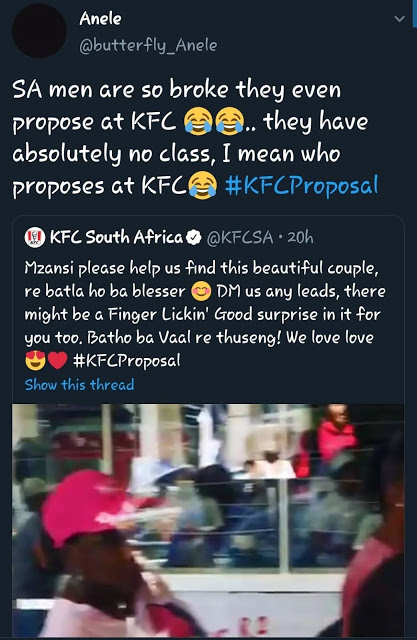 This one tweet may sound so hate-filled, but, surprisingly, it has become the key to the KFC couple's door of blessings.
As we speak, almost all brands (including DSTV and Coca-Cola) and well-known people are tweeting and offering massive donations to the couple, who have been identified as Bhut' Hector and Nonhlanhla.
Audi South Africa has offered to give the couple a car.
"These honeymoon destinations look far. Someone needs to drive them there. We got you," the company tweeted.
It has also been revealed that Kateka Malobola is the passer-by who filmed the proposal and uploaded it to social media.
Anele has since posted her apology on Twitter.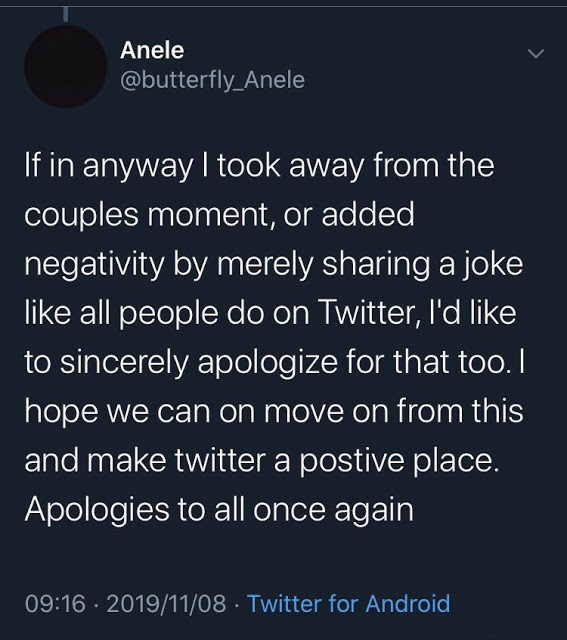 One of the comments under the apology said Anele will only be forgiven if she offered to sweep the entire wedding arena and wash plates that day.
Here are 3 lessons to take out from the #KFCProposal case:

1. Mind what you say on social media
Be it Twitter, Facebook or Instagram, you don't see a beautiful video like that and post something hateful.
2. Apologize immediately if you are in the wrong and take down your post

Anele waited to be dragged and mauled before she posted an apology.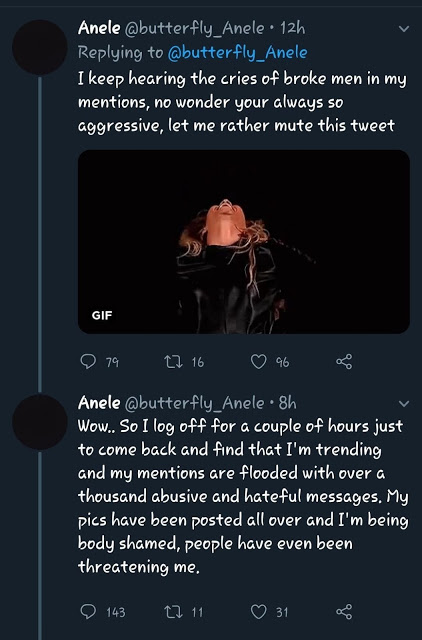 She even called the people criticizing her "broke" initially, only apologize when she could no longer take the heat.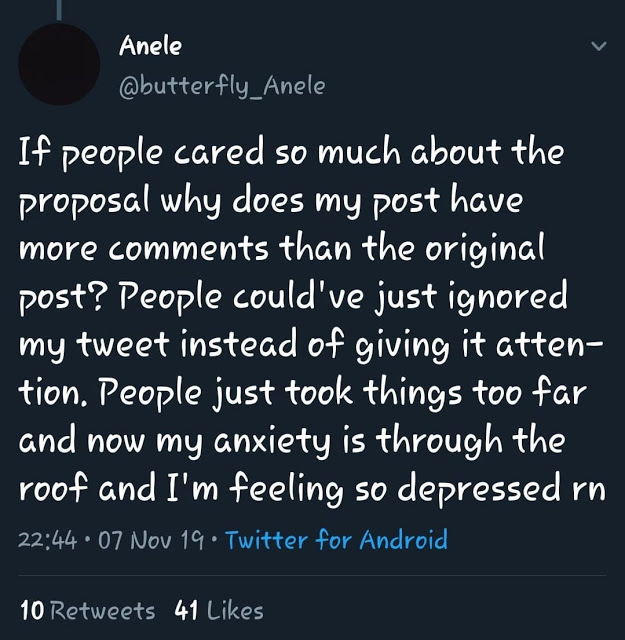 If Anele had apologized earlier, she would not have become the ultimate wedding villain she currently is.
3. Social media is more powerful than you

Imagine how a single tweet has attracted the attention of virtually all the big brands in South Africa and other places.
One's life could change (whether for better or worse) at the dropping of a single post on social media.