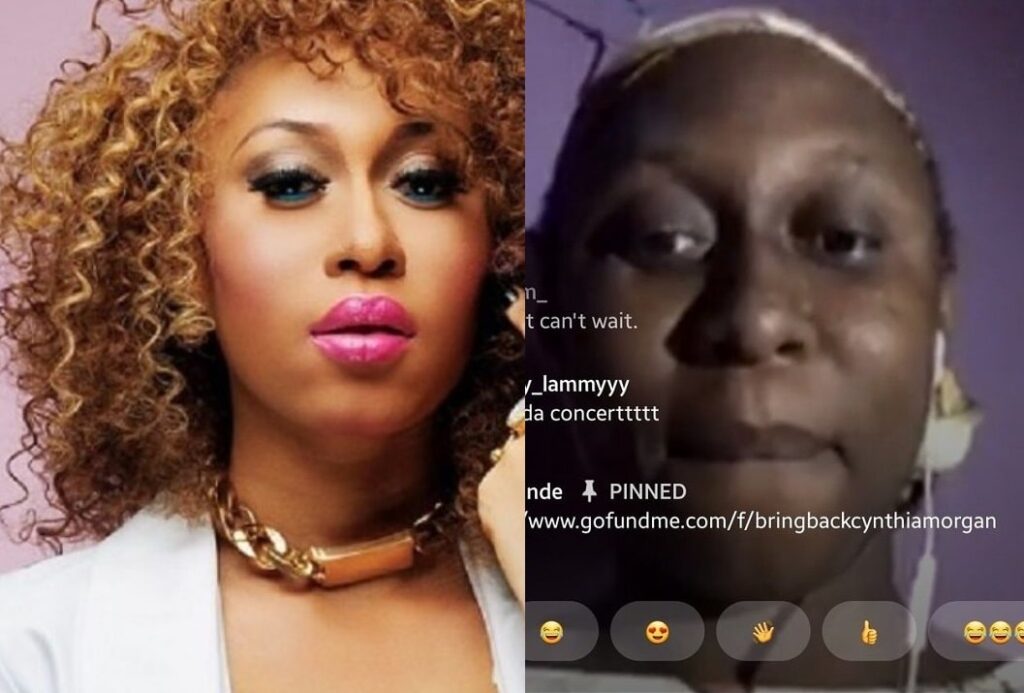 Nigerian singer and rapper Cynthia Morgan has been on hiatus for a while now. Like how it happens when a famous person disappears from the scene, Nigerians completely forgot about her.
Not until a recent live video chat she had with blogger Sandra of @upfrontwithsandra got many fans of the once bubbly songstress shocked and sad.
In the video, Ms Morgan looked visibly pale, nothing like the sassy diva we knew from 2007 up till 2017.
So what happened to Cynthia Morgan?
It was revealed during the chat that Cynthia Morgan has been sick for over six months now. She spent all her earnings on her treatment. She suffered severe depression due to a downturn in her career but she never did drugs.
It is alleged that Morgan had a disagreement with her record label – Northside Music Inc. (owned by PSquare's older brother – Jude 'Engees' Okoye).
Jude Okoye signed Cynthia Morgan to the record label in August 2013 – she was actually the first artiste signed to Northside Music.
The disagreement with Northside Music reportedly saw Cynthia Morgan losing all royalty entitlements and access to her VEVO account.
Right now a hashtag #bringbackcynthiamorgan has been created as well as a GoFundMe account in a coordinated attempt to revive Morgan's career.
Fans of the "Don't Break My Heart" singer are enjoined to please donate whatever they can.