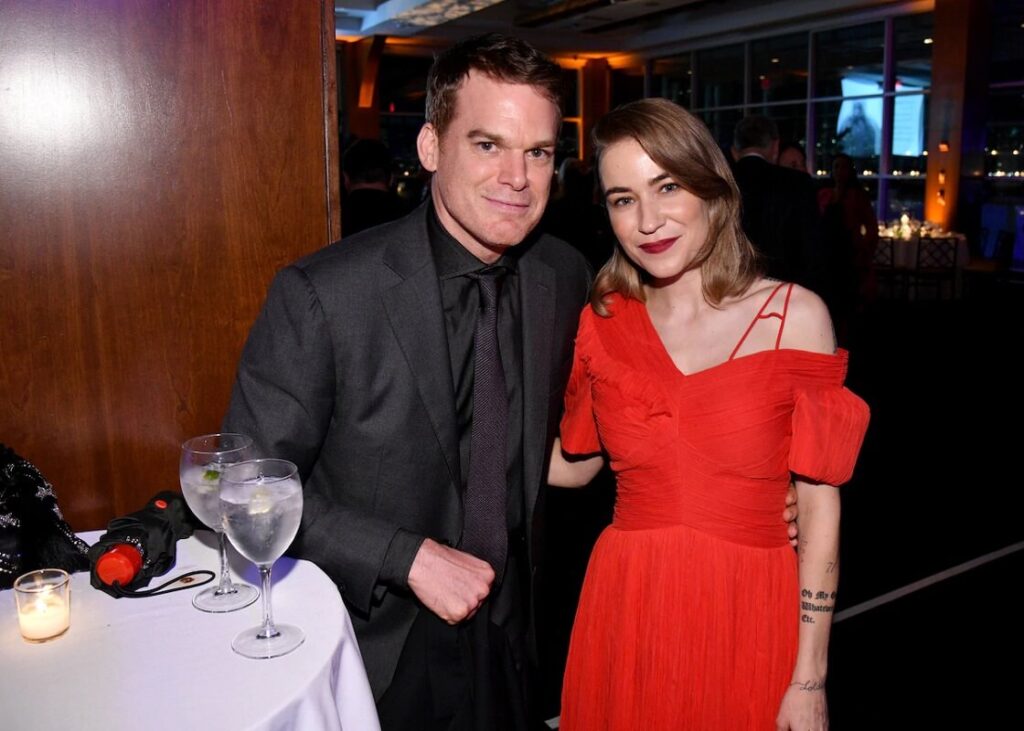 Who is Morgan MacGregor?
Having written about a couple of non-celebrity wives who are married to famous stars, a familiar trend is easily noticed. Most of these couples keep their private lives private. Of course, keeping the happenings in your married life private does not guarantee a successful marriage. Any marital union that will not only survive but also thrive under the scrutiny of Hollywood has to be built on really solid foundations.
No one knows this better than the man who has been divorced twice and is hoping the third time's the charm. I'm referring to TV star Michael Carlyle Hall. This is the man Morgan MacGregor is currently married to.
Although not a movie star like her husband, Morgan MacGregor works at the Los Angeles Review of Books located on Sunset Blvd, just five miles from the famed neighbourhood of Hollywood. She is an associate editor at the literary house.
Morgan MacGregor was born in the Great White North—Canada. Along the years, she has not shared information about her childhood or teenage years with the press. Even though dates of birth are considered public information, Morgan MacGregor has kept hers well under wraps. There has been some speculation regarding her age with some claiming she was born in 1983 and others putting their money on 1987. Whichever it is we may never know, unless a close source divulges that information.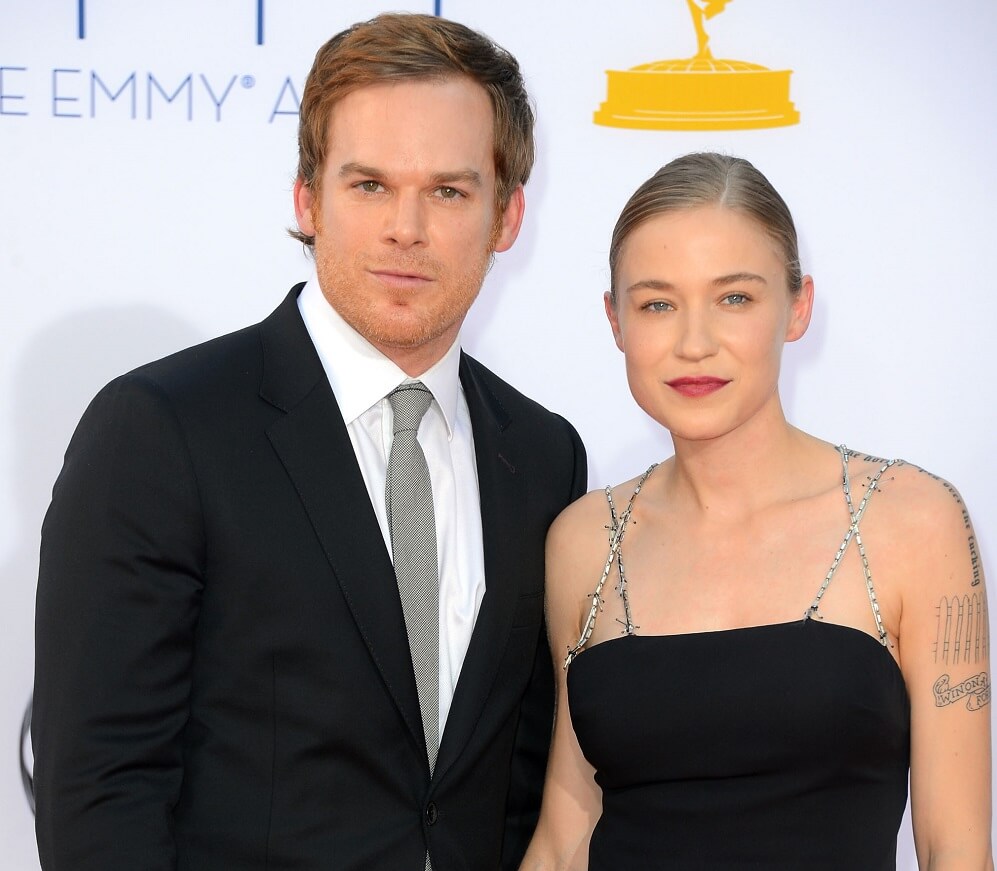 Morgan MacGregor's Childhood and Ethnicity
Like most non-celebrity spouses, details about her childhood are almost nonexistent. Morgan MacGregor recently joined social media platform, Instagram, under the username @morgiemac but unsurprisingly, her account is private.
Luckily, one does not need her birth records to tell her ethnicity. Morgan Macgregor is a White woman.
Morgan MacGregor's Marriage to Michael C. Hall
One would easily be forgiven for mistaking Morgan MacGregor for a seasoned Hollywood star. Her grace on the red carpet whenever she attends occasions with her husband and her stunning beauty make her a star in her own rights.
The beautiful lady with sandy blonde hair is Michael Hall's third wife, who was previously married to actresses Amy Spanger and Jeniffer Carpenter. The latter played his adoptive sister on the Showtime and CBS hit series; Dexter.
After citing 'irreconcilable differences' as the reason for his divorce from Carpenter in 2011, Michael Hall began dating Morgan MacGregor in 2012. They had been together for four years before getting married on February 29, 2016, in a hush-hush ceremony at New York City Hall.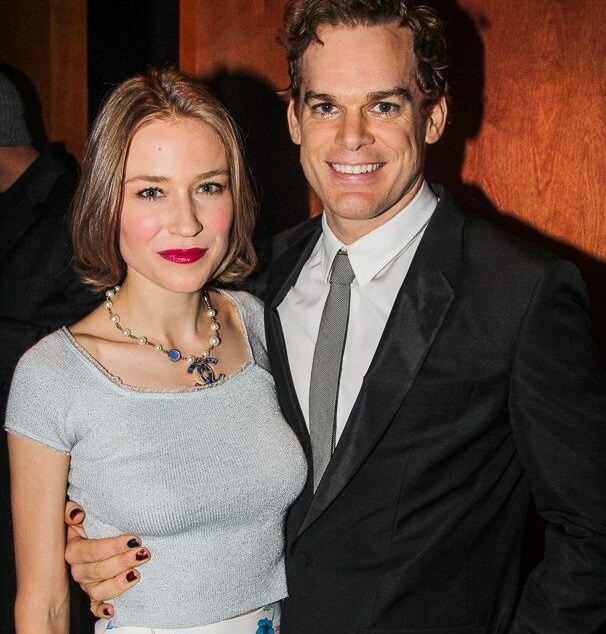 Back in 2010, Michael Hall was diagnosed with Hodgkin's lymphoma. The Dexter star has always contemplated whether he would live long or not, since his father died at 39. He was around the same age when he was diagnosed but luckily he started chemotherapy treatment and he beat the big 'C'.
Although the disease isn't genetic, having a first relative with the disease may increase the risk. This is the reason behind Michael Hall's hesitation towards becoming a father.
He said in an interview when quizzed on the subject of having a child: 'It's no news to anyone but it's a crazy world, and bringing somebody into that world for a front-row seat is something that gives me pause, but it's also something we talk and think about.'
The marriage may be without children for now, but it is definitely not without love. The lovebirds have made numerous public appearances and seem to be happy with each other.
Morgan MacGregor's Career and Achievements
As mentioned earlier, Morgan MacGregor works at the Los Angeles Review of Books, holding the post of associate editor. She is a literature enthusiast and an aspiring novelist. Morgan MacGregor also has plans of opening a bookstore which she intends to name 'Dead or Alive'.
She also writes essays on various blogs about the benefits of literature to society. Morgan MacGregor's net worth is currently unknown.
Other Interesting Details About Morgan MacGregor
Morgan MacGregor and her husband currently live in New York, having put their Spanish Colonial compound located in Los Feliz, LA, up for sale.
Her husband, a Hollywood star, is a multimillionaire having earned over $800,000 during the concluding seasons of the TV show, Dexter.