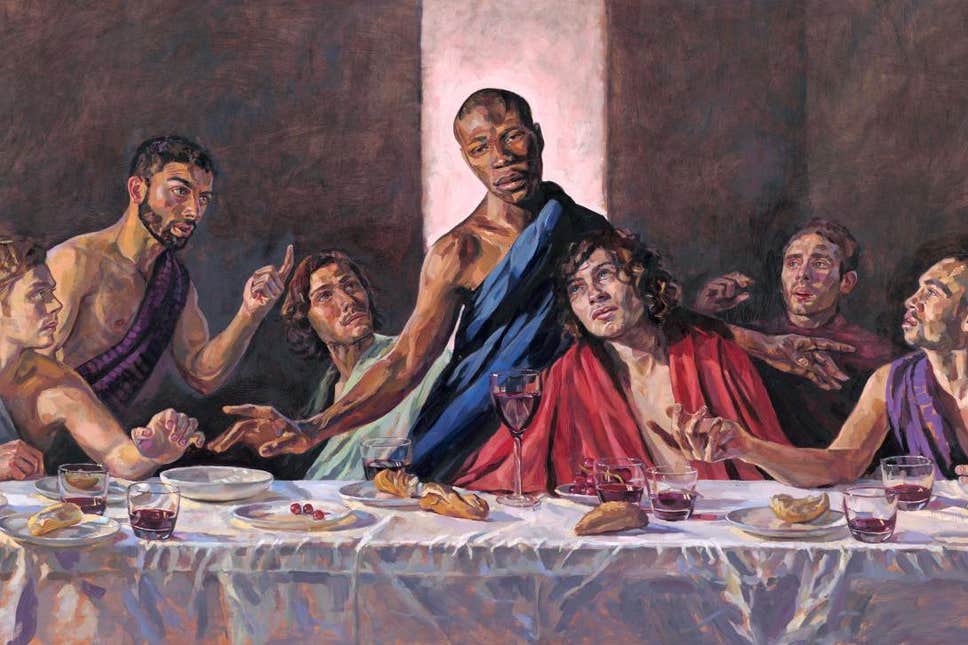 The massive 'Black Lives Matter' protests that rocked the world following the murder of Minneapolis man George Floyd has continued to inspire renewed conversations about race, including in religious settings now.
Earlier, the Archbishop of Canterbury Most Rev Justin Welby said the Church must reconsider the portrayal of Jesus Christ as white.
Now the Last Supper painting at St Albans Cathedral will be replaced with a version where Jesus is depicted as a Black man.
The Church will reopen on July 4 and worshipers will see the new Black Jesus version of the Last Supper painting.
Originally created by Leonardo da Vinci in the 15th century, artist Lorna May Wadsworth has made a high-resolution print of the masterpiece with the central character – Jesus – now a Black man.
The Dean of St Albans Cathedral, Reverend Dr Jeffrey John, spoke about the new altarpiece.
He said: "The church is not in a strong position to preach to others about justice, racial or otherwise. But our faith teaches that we are all made equally in the image of God, and that God is a God of justice. "Black Lives Matter, so this is why we have turned our Altar of the Persecuted into a space for reflection and prayer with Lorna's altarpiece at the heart."
Artist Lorna May Wadsworth said she cast Jamaican-born model Tafari Hinds for the painting, titled A Last Supper to "make people question" their ideas of who Jesus truly was.
She added: "Painting the Last Supper altarpiece made me really think about how we are accustomed to seeing Jesus portrayed. Experts agree he would most likely have had Middle Eastern features, yet for centuries European artists have traditionally painted Christ in their own image.
"My portrayal of him is just as 'accurate' as the received idea that he looked like a Florentine. I also knew that, from a previous portrait of Tafari, there is something in his countenance that people find deeply empathetic and moving, which is the overriding quality I wanted my Christ to embody."