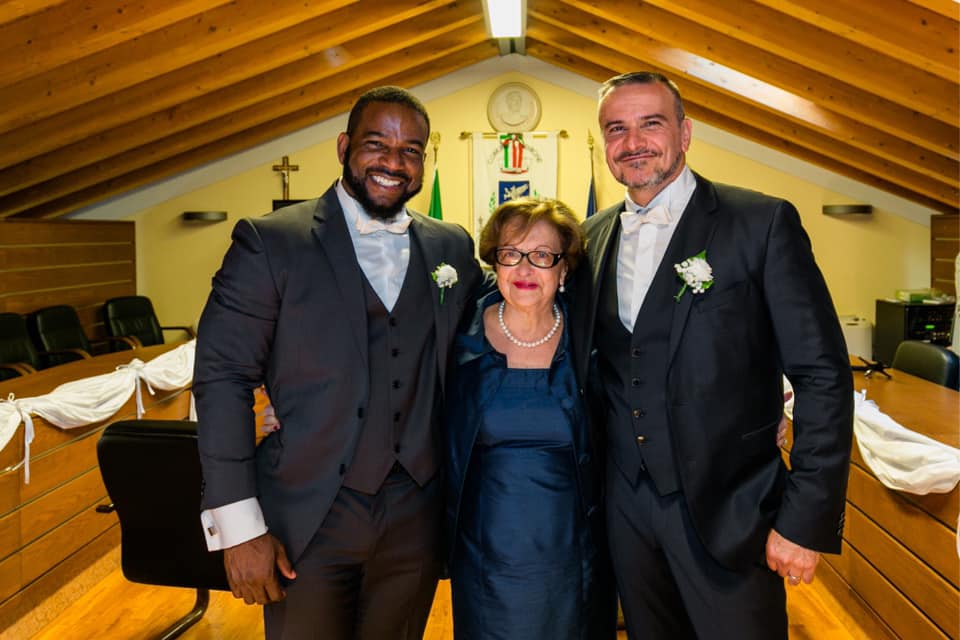 Nigerian brand expert and LGBT activist Kehinde Bademosi (often shortened as Kenny Brandmuse) just celebrated his 2nd wedding anniversary with his American husband.
Bademosi who is openly gay and now living in the United States got married in June 2018.
Kehinde Bademosi came out as gay after his controversial divorce from his wife of 6 years. Kenny Bademosi says his getting married to a woman was a mistake and that he was only obeying the popular demand of traditions. 
Kehinde Bademosi has since relocated to America after his divorce and in 2018, he married a white man he was in love with.
The couple is celebrating their second year marriage anniversary today. Kehinde Bademosi shared a photo of him and his husband and wrote the beautiful caption:
"Someday soon, your son or your brother, or your daughter or your colleague, or even your best friend will tell you they love differently. Make sure you stand by them. It's not a theory or a research subject. It cannot be explained. It's love. It's consensual. Just another two people. We need more love in this world today. #weddinganniversary ".
The post was met with many congratulatory messages from friends and fans who also bless the couple with good wishes.