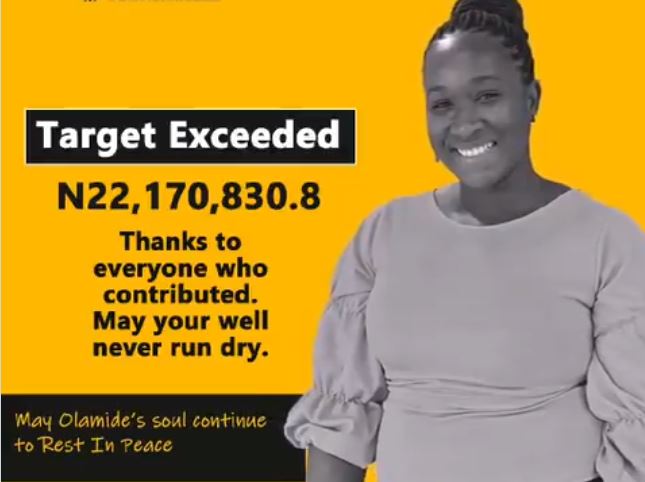 Nigerians through the help of a non-profit organization called AGS Tribe have raised funds of over 22 million naira for the children of late Chris Ndukwe and Olamide Alli.
The tragic death of Chris Ndukwe and Olamide Alli remains one of the most shocking news to emerge from Nigeria this month. Chris Ndukwe who was 39 years old was reportedly engaged to 25-year-old Olamide Alli with a wedding date already fixed for August 2020, before tragedy struck.
We already ran a comprehensive account of the death of Chris Ndukwe and Olamide Alli in June 2020.
The lifeless bodies of both Chris Ndukwe and Olamide Alli were found in his Lekki home at Victory Point Estate, Ilasan on Sunday, June 21, 2020.
While the Nigerian police are yet to conclude their investigation into the matter, earlier reports reveal that Chris Ndukwe and fiancee Olamide Alli got into a fight when she visited him – a fight that led to Chris Ndukwe stabbing Olamide multiple times and killing her and then drinking poison soon after and died as well.
The sad incident left their two children – boys aged 7 and 3 – without parents. Well-meaning Nigerians in a coordinated act of kindness have been able to raise over N22 million for the boys' welfare.
The crowd-funding was spearheaded by a group called AGS Tribe. Founder of AGS Tribe, Ifedayo Durosimi-Etti, said she did not know they would be able to raise that much money and thanked everyone that contributed, praying that they will always get God's blessings in all they do.
"When I announced the 20million as a target… I was SCARED!!!! After we got to 6 million, I started having heart palpitations… I don't even know why… but even more, fear set in," Ifedayo said.
It was gathered that the deceased mother of the boys Olamide Alli was a member of the AGS Tribe group before her death.
In appreciation of everyone that contributed to the fundraising, AGS Tribe founder Ifedayo Durosimi-Etti wrote:
"God bless everyone that was part of this journey! All your reposts, forwards, encouragement and contribution brought us this far! You will never be close to any tragedy all the days of your life and you will always find Favour in all you do."
Ifedayo Durosimi-Etti stated the group will keep everyone updated on how the money will be put to use.