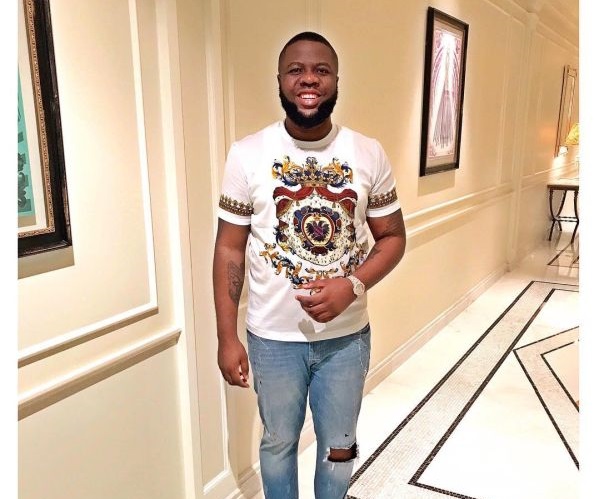 Nigerian Instagram celebrity Hushpuppi whose real name is Ramon Olorunwa Abbas made his first court appearance in Chicago today, July 3, after being extradited from the UAE where he was initially arrested.
Hushpuppi who is facing charges of "conspiring to launder hundreds of millions of dollars from cybercrime schemes" will be transferred to Los Angeles in the coming weeks, according to a statement by the US Department of Justice.
According to the statement, Hushpuppi, if convicted of conspiracy to engage in money laundering, would face a statutory maximum sentence of 20 years in a US federal prison.
Describing the magnitude of Hushpuppi's crime, Special Agent in Charge of the United States Secret Service, Los Angeles Field Office, Jesse Baker said:
"This was a challenging case, one that spanned international boundaries, traditional financial systems and the digital sphere."
Hushpuppi operated a fraud network with over a dozen members specialized in a special form of cybercrime called "business email compromise" or BEC.
Investigation affidavits show Hushpuppi and his gang conducted BEC schemes responsible for laundering hundreds of millions of dollars, including defrauding a client of a New York-based law firm out of approximately $922,857 in October 2019 and another $14.7 million stolen from a non-U.S. financial institution in February last year.
Hushpuppi also attempted to dupe a Premier League club of £100m.
Hushpuppi was arrested in a Dubai hotel in June, 2020 and was extradited to the US on Wednesday.