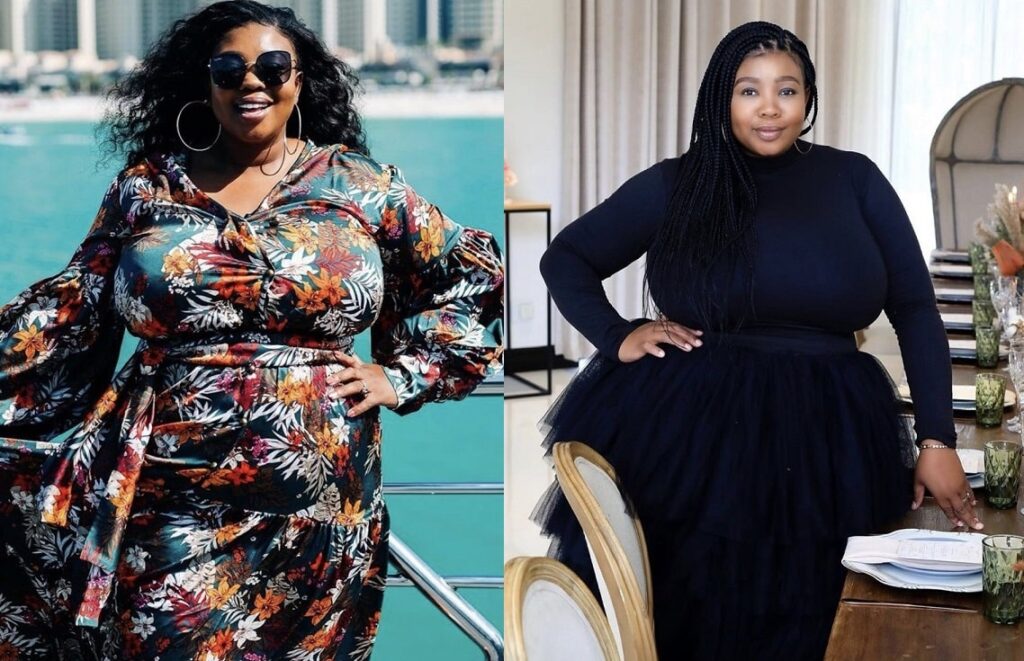 Top wedding and event planner in South Africa Precious Thamaga has been called out on social media for allegedly scamming a woman and her mom.
Precious Thamaga Mazibuko who is popularly referred to as Precious The Planner is a Johannesburg-based wedding and event planner.
A South African woman identified as Tumie on Twitter (@queen_reigh) has narrated how she and her mother was scammed by Precious Thamaga.
Tumie said she and her mother called Precious on the 26th of January to help plan her coming birthday party. Precious agreed to this and quickly sent a quotation. Tumie said her mum didn't want to pay in bits so she forwarded Precious the entire charge she sent – a total of 100K rands.
Tumie said a meeting with Precious was scheduled for 23rd March but Precious later cancelled, saying she had had contact with someone suffering from coronavirus disease.
Tumie said they understood and accepted the idea of a virtual meeting she proposed which was safer. Precious yet did not appear for the Skype call.
Tumie said her mom later decided to cancel the party when the country went into lockdown due to the coronavirus pandemic. Tumie said after her mom told Precious they would be cancelling the party and would like a refund, she charged them a 75% cancellation fee.
Tumie said this came as a shock to her and her mom who informed Precious's lawyer about the development. Tumie said when the lawyer contacted Precious, she told her mother that she was uncomfortable talking and that said she would send their 25% refund of the charge to the lawyer's account "out of goodwill."
Tumie said after sending just 25% of the R100K paid to her, Precious stopped talking to them.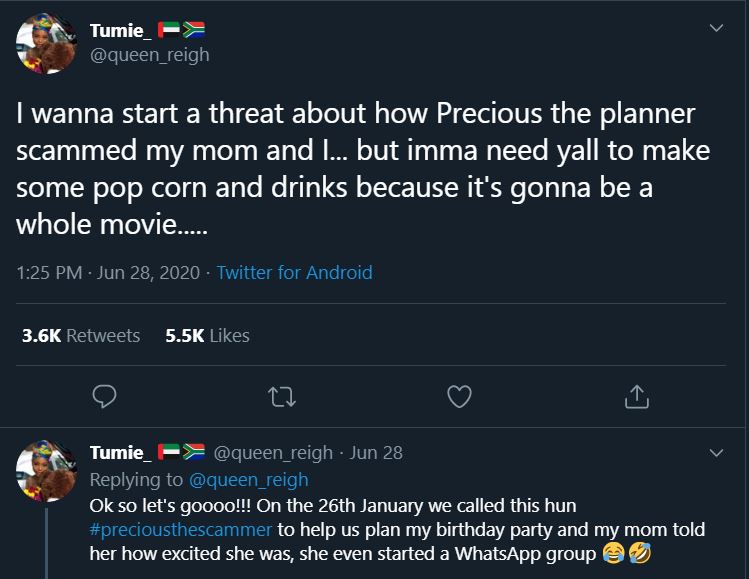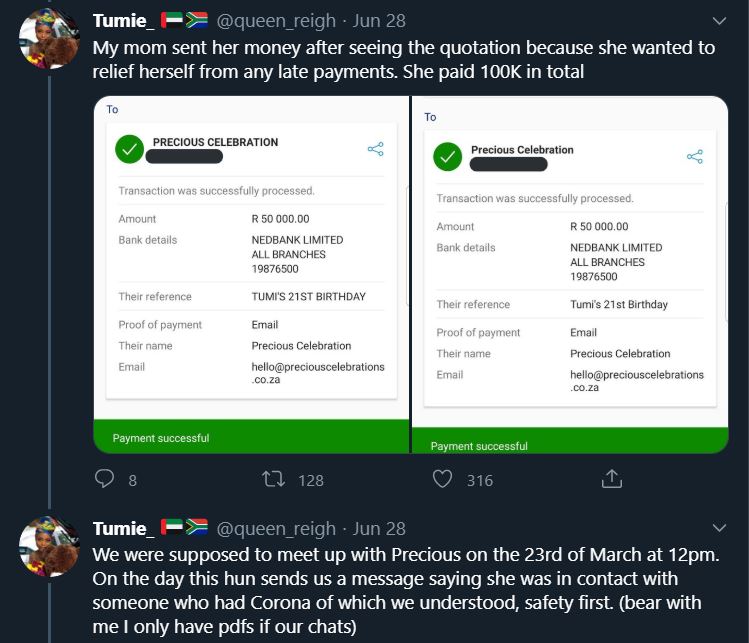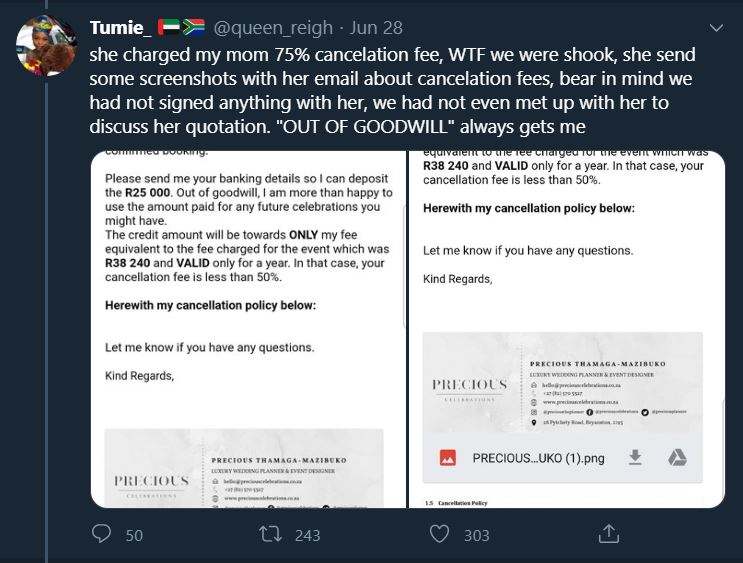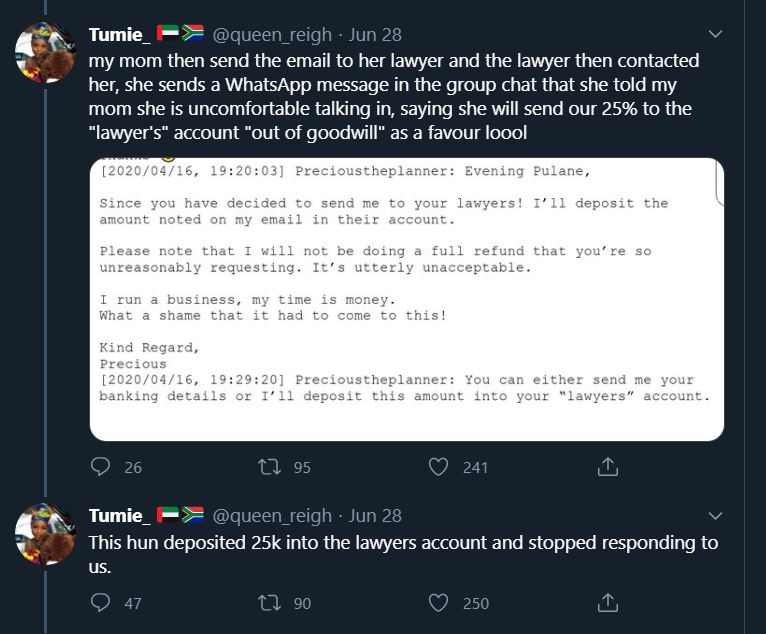 Following Tumie's narration, the hashtag #preciousthescammer has begun trending on Twitter as users berate Precious Thamaga for the fraudulent behaviour.