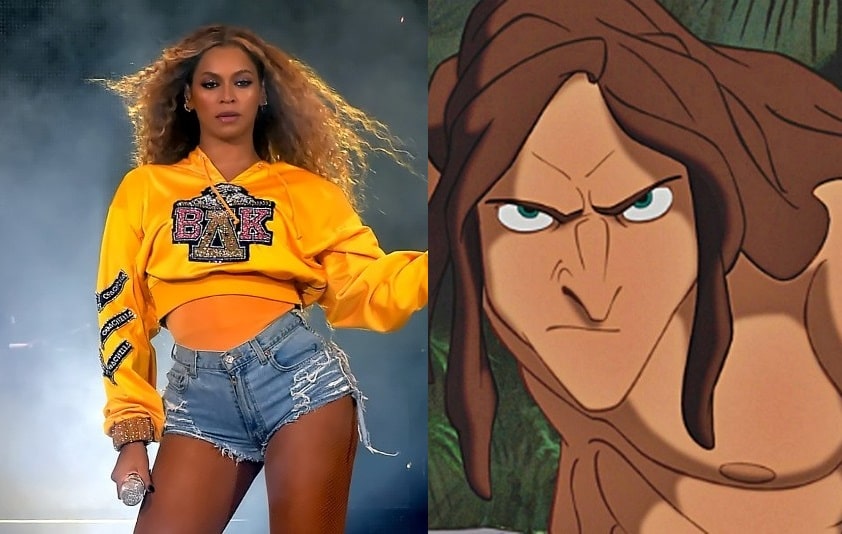 Some Nigerians have received Beyoncé's upcoming visual album titled "Black Is King" negatively.
Some Nigerian social media users have accused the 38-year-old singer of idolizing a fictional representation of the continent, thereby aiding in feeding already-set stereotypes about Africa.
Reacting to the trailer of Beyonce's "Black Is King", Twitter influencer Osaretin Victor Asemota (@asemota) wrote:
"Can someone be bold enough to tell @Beyonce one day that she is going about things the wrong way?"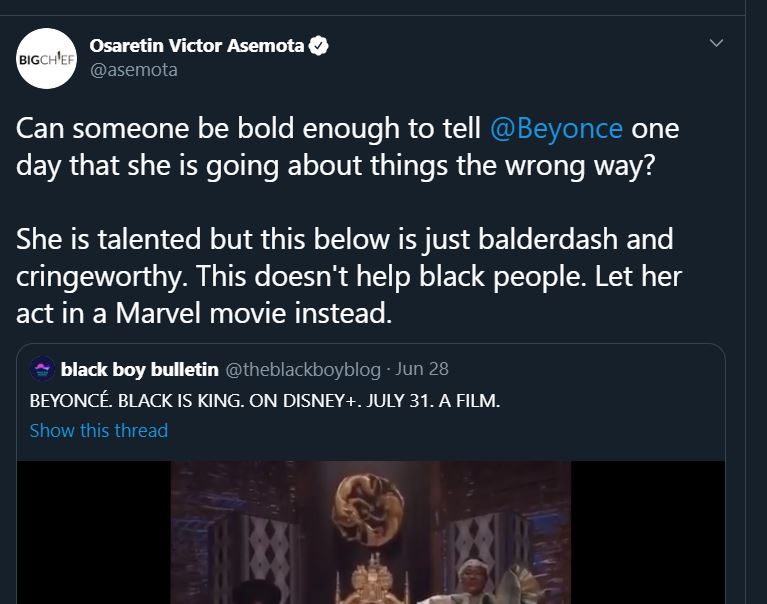 Asemota also called the entire "Black Is King" project balderdash and cringeworthy.
"She is talented but this below is just balderdash and cringe-worthy. This doesn't help black people. Let her act in a Marvel movie instead," Osaretin Victor Asemota tweeted.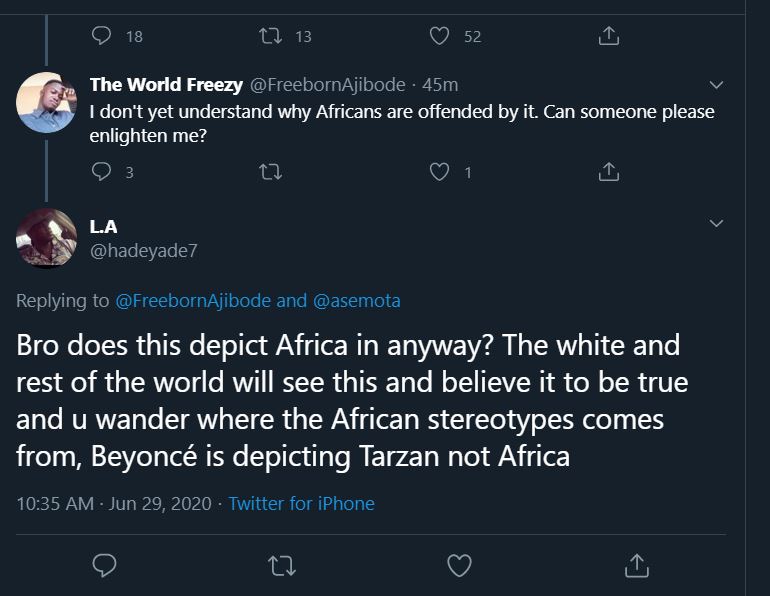 Asemota's tweet has drawn a lot of support, with one person stating Beyoncé is depicting "Tarzan" and not Africa.
Beyonce's upcoming visual album "Black Is King" is supposed to be a celebration of blackness in the midst of the ongoing issues of racism currently rocking America.