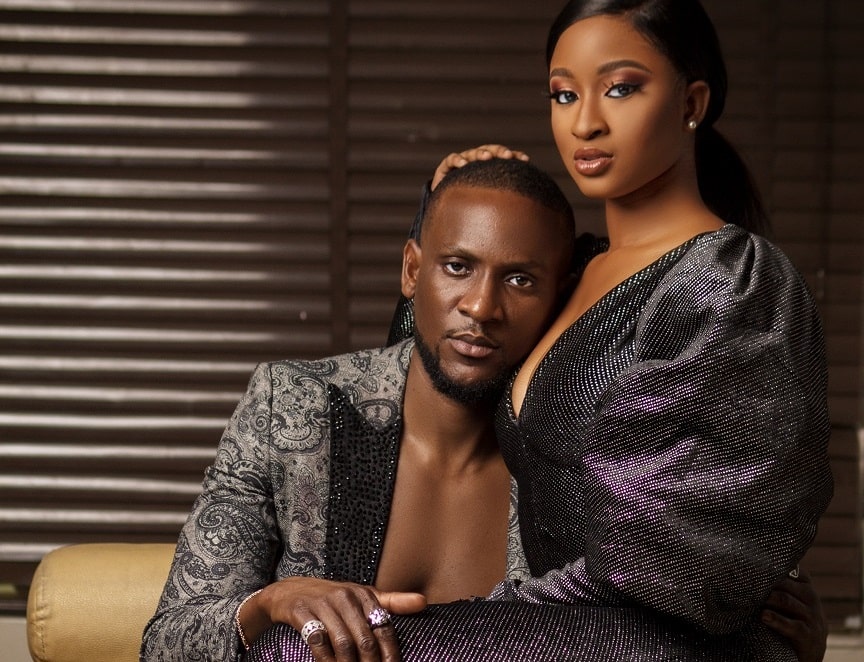 The just-completed segment of the ongoing BBNaija Pepper Dem Reunion show was focused on sailing and sinking relationships between the Pepper Dem housemates.
Some of the BBNaija Pepper Dem housemates were linked in the house and formed TV sweethearts but not all of those relationships have survived post-Big Brother house.
Of note is the relationship between housemates Diane Russet and Elozonam – the two captains of the beloved "Dialo" ship which has now gone under, as it was revealed at the reunion show. It was also revealed during the show that attractive Ghanaian actor Mawuli Gavor had something to do with the sinking of Diane and Elozonam's love boat.
Next on the BBNaija Pepper Dem couple drama is the famous (and confusing) relationship between housemates Frodd and Esther. Well, apparently, not much has changed after the house and as it was shown at the Reunion, the relationship has remained as confused as ever.
Now Omashola and Kim Oprah are another couple whose relationship never fully kicked off in the house – probably because Kim Oprah left early, before anything she was having with Omashola could take full form.
And then at the Reunion, the show's ever shrewd host Ebuka Obi-Uchendu inquired to know where things currently are with the two. On a number of occasions, Omashola and Kim Oprah have been seen attending events together, leading to the growing speculation that the two are dating.
Omashola and Kim Oprah during the Reunion session got the time to talk about their relationship outside Big Brother house.
Omashola opened up that he really wants to be with Kim Oprah and even claimed he would do anything to have her. Kim Oprah complained that Omashola kept sending texts instead of coming to her in person.
Omashola said he is ready to kneel down in front of Kim Oprah and ask her for reconciliation – Ebuka gave him the go-ahead but Kim Oprah asked him not to.
Omashola: I fit kneel down for here now tell am say make she no vex.
Kim Oprah: Please don't. Smiling. Don't.
It was so easy to tell that not much is currently going on between Omashola and KimOprah, dating wise, as it looks clear the two are not on the same page.