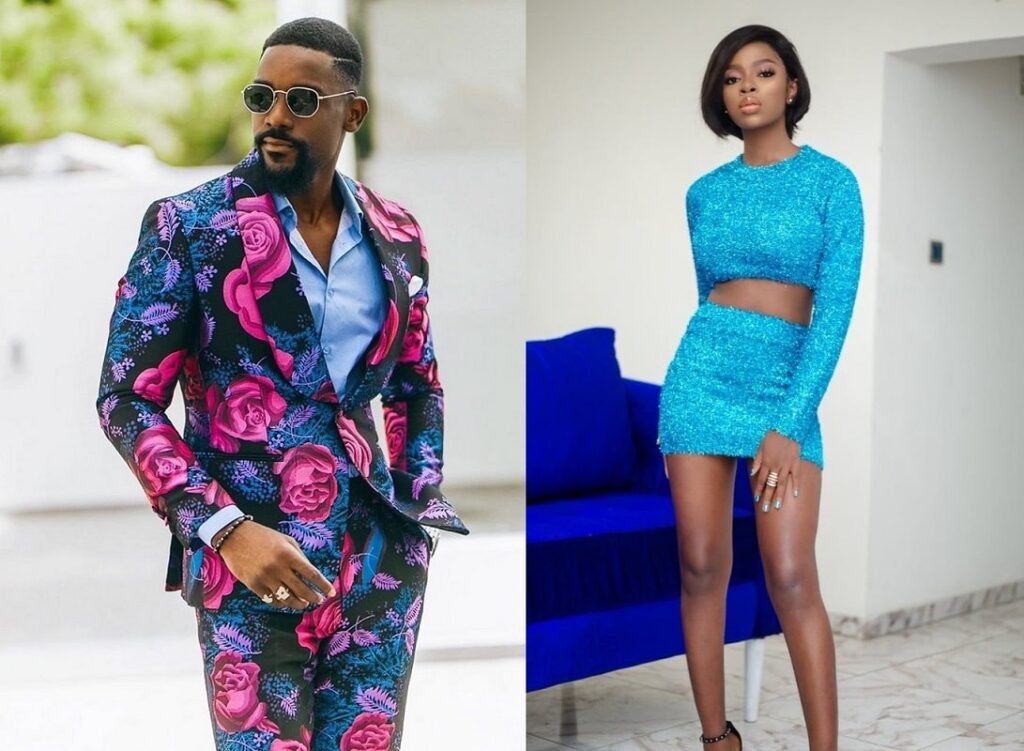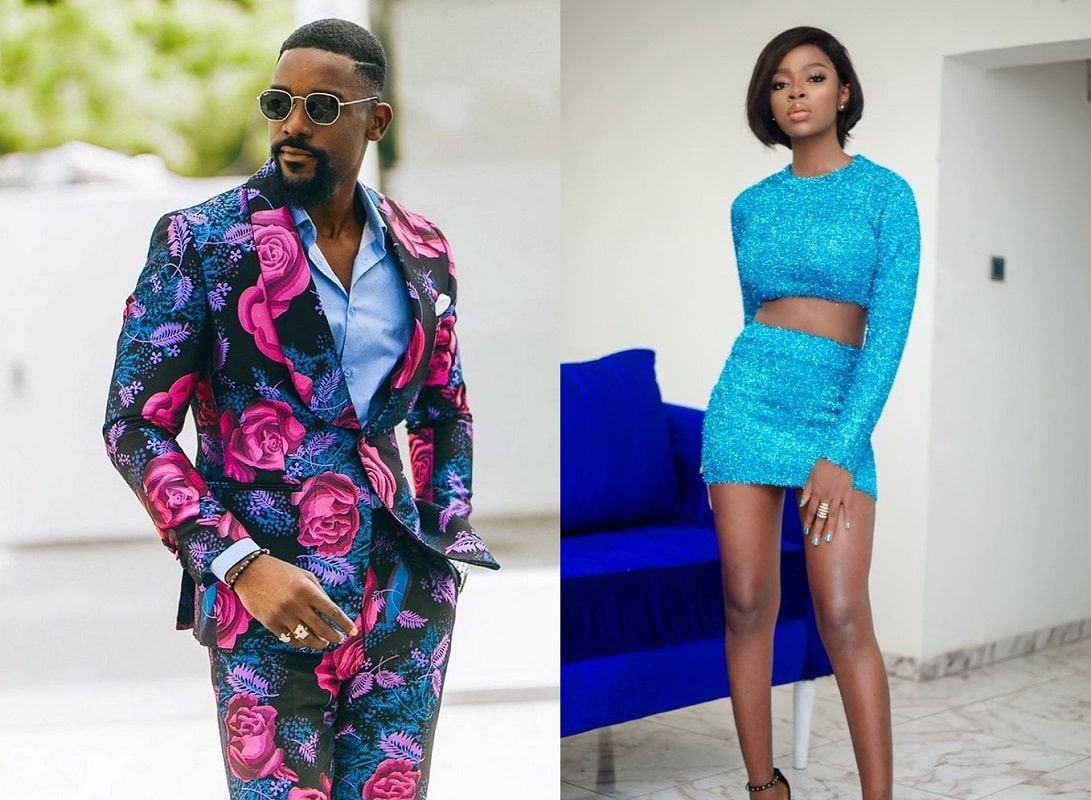 A major drama went down during Monday's episode of BBNaija Pepper Dem Reunion as the show's host Ebuka Obi-Uchendu tried to throw light into housemate Diane Russet's relationship with fellow housemate Elozonam.
Diane and Elozonam were quite close in Big Brother house and their sweet relationship in the house led to the coining of the couple title "Dialo" to represent the duo's relationship.
During the Pepper Dem Reunion show, the show's host Ebuka Obi-Uchendu after airing a short clip of Diane and Elozonam's display of affection while in Big Brother house, gave the two a chance to explain where things currently are with the two of them.
Elozonam stated he really cared about Diane and that Diane was the girl he felt connected to when he first came into the house and was feeling a little "socially awkward".
Diane in her response said she made it obvious to Elozonam that she liked him and that he [Elozonam] wouldn't deny that. She admitted she was also suspicious of Elozonam's motive in the house at the time because he came in at the 4th or 5th week.
Ebuka then inquired about their relationship after the show. It became immediately evident that the two had not maintained the same close relationship they had in the house after the show.
Diane in her part stated that Elozonam could be unforgiving and also made reference to the way Ike always chooses Mercy, unlike what happens between her and Elozonam.
Elozonam claimed Diane did not put him first and sort of makes him feel like a "forth-tier". Things were becoming intense and then Elozonam suggested "they talked about" something.
Diane bluntly shook this off, threatening to "drag" Elozonam if he dared. Ike decided to contribute something, using "chair" to represent a figure that had a huge role to play in the matter concerning Elozonam and Diane.
Ebuka then shot the arrow that blew the table apart by mentioning Mawuli Gavor's name.
Elozonam said: "I think at this point we should talk about it."
Diane replied: "You should not! If you do I will drag you."
Ebuka: "How much of a problem was Mawuli in this?"
And immediately Ebuka said this, Diane angrily got up and walked out, leaving viewers to believe Mawuli Gavor and Diane Russet have a history.
Mawuli Gavor is a Ghanian actor and film producer based in Nigeria.
The rest of the Diane vs Mawuli vs Elozonam drama will unfold in the next episode of the BBNaija Pepper Dem Reunion Show.
Here is a throwback video of Diane and Mawuli Gavor getting up close and personal at a social gathering: