by Staff writer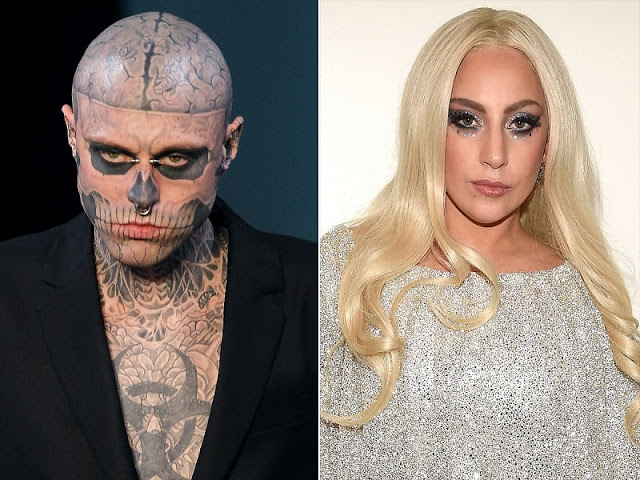 Canadian model Rick Genest, popularly known as Zombie Boy, whose heavily tattooed body made him a muse for Lady Gaga's Born This Way music video has died at 32.
He was found dead at his home in Montreal of apparent suicide.

Lady Gaga wrote on Twitter:

"The suicide of friend Rick Genest, Zombie Boy is beyond devastating. We have to work harder to change the culture, bring mental health to the forefront and erase the stigma that we can't talk about it. If you are suffering, call a friend or family today. We must save each other."

The singer had cast Genest in the video of her 2011 single, Born This Way.

As well as his work with Gaga, Genest also modeled for Jay-Z's fashion label Rocawear and appeared in the Keanu Reeves samurai film 47 Ronin.

Acclaimed British sculptor Marc Quinn created a sculpture of Genest in 2011.

Genest explained his zombie appearance to Wonderland magazine in 2012, saying, "The zombie concept is also often used as a metaphor for runaway consumerism.

"The origins of the zombie creature came about from stories of people being buried alive in times of plagues and such crises; that would come out the other side 'transformed'.
"Zombies, to many, represent a pervasive xenophobia. As in my life, I was often out-casted, hated or misunderstood."