by Staff writer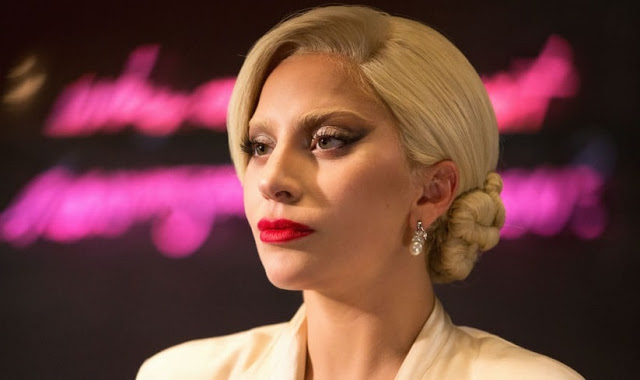 Lady Gaga begins her two-year Vegas residency at the Monte Carlo Resort & Casino in December, but when news broke that Lady Gaga would be heading to Sin City for the two-year concert series, one would imagine that Vegas queen mother Céline Dion would be the perfect person to turn to for advice.

But not so much!
Speaking to CNN's New Year's Eve Live hosts Andy Cohen and Anderson Cooper on Sunday, Céline Dion, who has been performing at Caesars Palace since 2002 – one of the longest stints by a singer in Vegas – says Gaga simply doesn't need her advice.
"Do I have advice for Lady Gaga? No!" the 49-year-old Canadian singer exclaimed during a live-feed from her Las Vegas stage.
"This girl knows exactly what she's doing, she knows what to do! And I will never, ever, ever in my whole life tell someone professional — super talented like she is — how to do things."
Lady Gaga, known for her lavish stage performances (she brought the house down at the 2017 Super Bowl half-time show), shared the Vegas news on Instagram with celebratory photos of her signing the contract.
Pictured in a cap that read "Vegas," the "Poker Face" singer, 31, called it a dream come true.
"I was made for this town, and I can't wait to light up the Park Theater like never before!" Gaga says.
Dion told Cohen and Cooper that she was excited to have Gaga joining the strip. "I'm going to go and see her show," she gushed.
She also seemed excited by Cohen's suggestion that the two should sing a duet together.
"Oooh don't get me started now. I would love that. I love her so much," Dion said.
"I can't wait. Come on Lady Gaga, we're waiting for you!"
The two musical forces clearly have the utmost respect for each other.
Back in February last year, the two had an epic rendezvous on the Grammys red carpet.
While Celine – looking fierce in her bright green Zuhair Murad gown – was speaking with ET, Gaga made a stealthy appearance.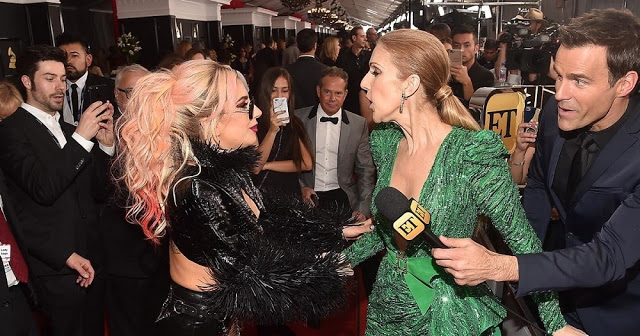 Gaga and

Céline

had an epic meeting at the 2017 Grammy Awards.

The two shared a hug, and Gaga received mighty praises from Céline, "You're amazing, I love you."