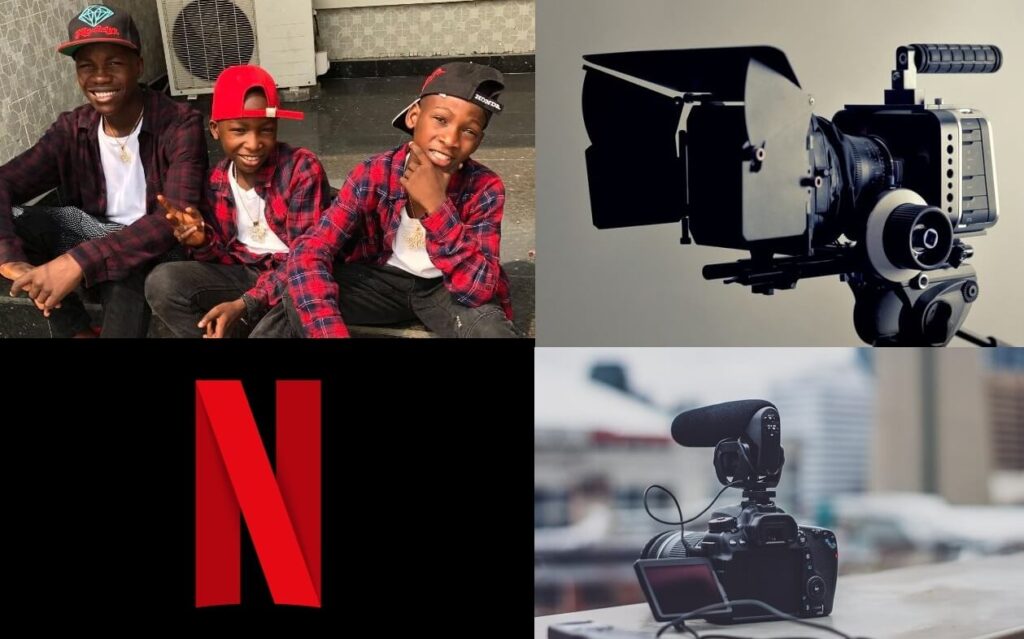 Young Nigerian comedy group Ikorodu Bois has received a brand-new set of video-making equipment from American film and technology company, Netflix.
Ikorodu Bois shared a video of them receiving and unpacking the items on their Twitter page on Wednesday.
The boys are seen in the video jumping in excitement as they thanked Netflix. The film company wrote in reply to the video, "You guys are the coolest!!! Can't wait to see what you do next."
Ikorodu Bois is a group of young Nigerian comedians known for mimicking popular video scenes mostly from music and movies and posting online.
The group got widespread attention after posting a recreation of the Extraction movie trailer, to which the movie's star actor Chris Hemsworth responded.
Other Hollywood stars that have identified with the boys include Will Smith and Dwayne Johnson and also basketball player, Lebron James.
Ikorodu Bois comedy group is made up of four members: Muiz Sanni (15), Malik Sanni (10) and Fawas Aina (13). The group is managed by their older brother, Babatunde Sanni (23), who also edits the videos.