by Staff writer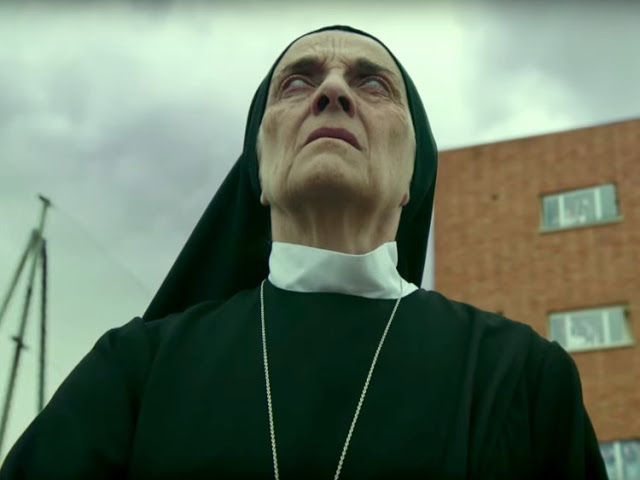 Veronica is a 2017 Spanish horror film released on Netflix on February 26, 2018.
It has since its release received positive reviews from critics and moviegoers, including being dubbed "the scariest horror film ever" by multiple sources.

According to one source, the movie is so scary "people almost never saw it to the end."
One user writes: "Started watching Veronica on Netflix…but the demon walking down the hallway scene freaked me out so much I had to turn it off".
Another says: "Umm just watched the Spanish horror movie on Netflix [called] 'Veronica' and I legit almost cried because it's so scary…holy shit. That was a well done possession movie. Never sleeping again."

The film is set in 1991 Madrid and follows the story of 15-year-old Veronica and her friends Rosa and Diana as they take a break from looking after their younger siblings to hold a seance in an attempt to contact Veronica's dead boyfriend, who died in a motorcycle accident.
But, using an Ouija board, they mistakenly make contact with Veronica's late father instead.
Things quickly escalate as the teenagers are haunted by an evil supernatural force.
Another interesting feature of the film is that it is said to be based on a true story, about the unsolved case of a young girl in Madrid in 1992 named Estefania Gutierrez Lazaro, who mysteriously died after using an Ouija board.
Police were never able to crack their investigation.
Estefania reportedly tried to conduct the seance at school to contact the late boyfriend of one of her friends, after he died in a motorcycle accident. When a teacher interrupted, the group she was with described seeing a kind of smoke going into Estefania's nose and mouth.
The story goes that Estefania began to suffer from seizures and hallucinations for the following six months. She told her parents she saw "evil" shadows from her room and was taken to see doctors by her parents. Ever since she died in hospital, her death remains unexplained.
Her parents reported that following her death their house became haunted, a phenomenon verified by police reports.
As noted by Newsweek, the director of "Veronica" addressed how the Vellacas case is a popular story in Spain, mainly because it's a rare time when a police officer has written "paranormal" events down in an official report.
"In Spain it's very popular, this story, because it is, as we say in the film, the only time a police officer has said he has witnessed something paranormal," Paco Plaza said.
"And it's written in a report with an official police stamp and it's really impressive when you look at it."
Despite plenty of Twitter users expressing their fear of the film, others have disagreed.
One user writes: "The film was ok…I certainly would not call it scary but do approve of the blind nun…you can't have a real horror film with Ouija boards without a blind nun."
Another says, "It wasn't really that scary. Yes there were suspenseful moments but no more than most other horror movies."
Someone even regretted seeing the movie:
"Just watched Veronica on Netflix, it's terrible. My 9-month-old is scarier than that. The people that are claiming this movie is scary must be getting paid well for those reviews. There goes 1 hr 46 mins of my life I can't get back."
But that's one thing about movie reviews; they are almost always subjective.
Have you seen the film? Use the comment box and tell us what you think!