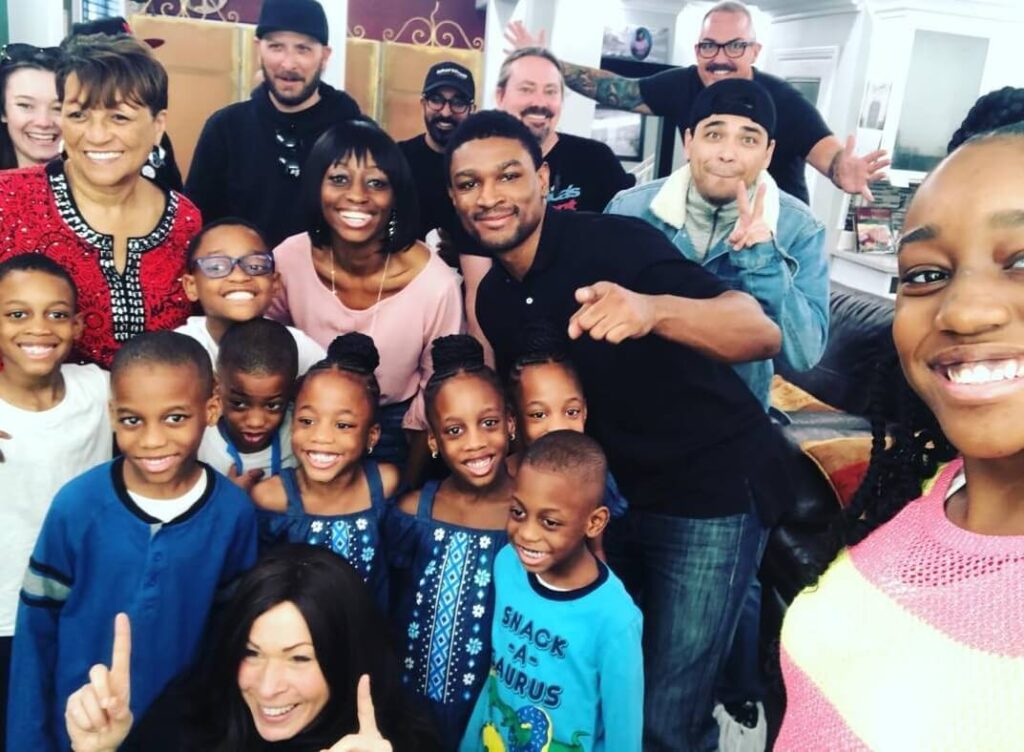 US couple Karen and Deon Derrico caught the attention of the media with their super-sized family.
The Las Vegas-based couple is currently raising a total of 14 children. Karen, the mother of the family, is a 40-year-old stay-at-home mom who advocates for natural breastfeeding.
The father of the family, Deon Derrico, is 49 years old and works as a real estate investor.
The two met several years ago at a nightclub. They've had "four sets of multiple births back to back" (including twins, triplets and quintuplets) and are now raising a total of 14 kids. And to anyone asking if Karen conceived through IVF, the answer is no. All of Karen's children were naturally conceived.
The eldest child of the Derrico family is 14-year-old Darian who aspires to be a fashion designer when she grows up. Being the eldest sibling, Darian takes delight in helping her parents take care of her 13 other siblings. The oldest boy in the family is 9-year-old Derrick and he is a tech enthusiast who loves to play basketball too.
The birth order of the Derricos children:
| | | |
| --- | --- | --- |
| Birth | Number | Names |
| Single | 1 | Darian |
| Single | 1 | Derrick |
| Twins | 2 | Dallas and Denver |
| Quintuplets | 5 | Deniko, Dariz, Deonee, Daician, and Daiten |
| Twins | 2 | Dior and Diez (Dior and Diez were actually born triplets but their brother Carter couldn't survive after birth) |
| Triplets | 3 | Dawsyn, De'Aren, and Dyver |
A reality TV show called Doubling Down With the Derricos is based on the Derrico family. Doubling Down with the Derricos premiered on TLC channel on August 11, 2020.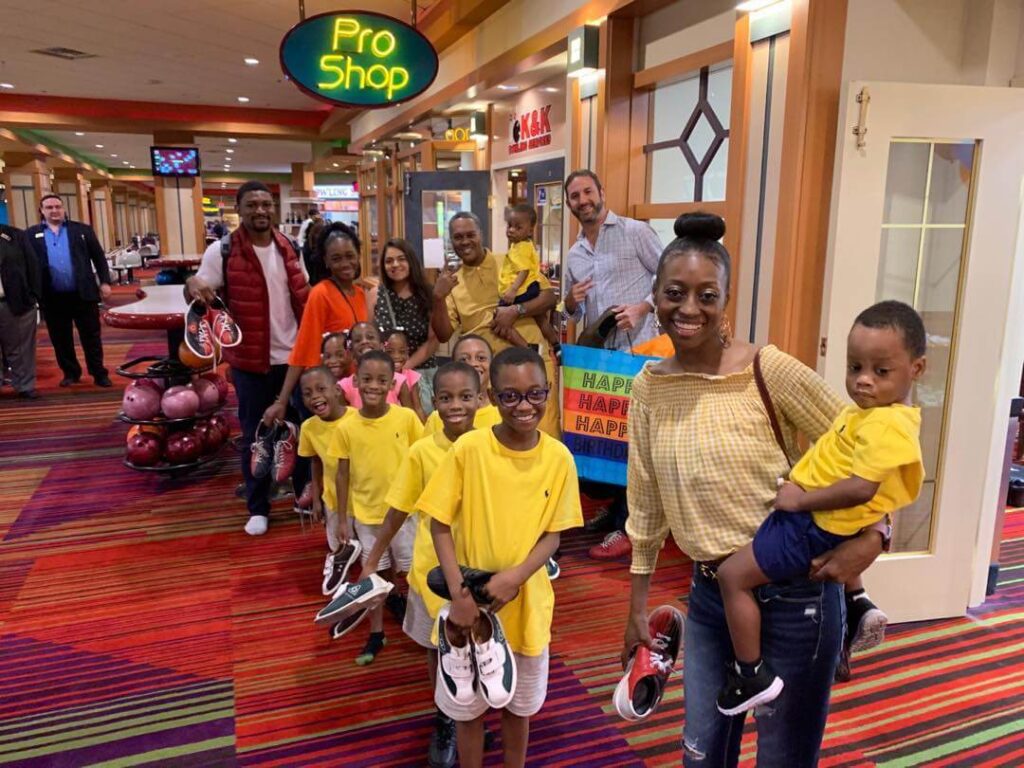 During an episode of the reality show, the matriarch of the Derrico family, Karen revealed she spends $3,500 a month on food and does 18 loads of laundry every week.
The family uses 20 rolls of toilet paper and 15 packets of waffles every week, they disclosed.
"The amount of money that we spend on groceries, oh my gosh. $2,500 to $3,500, easy," Karen said, while her husband, Deon, 49, adds: "In a week we go through 15 boxes of waffles, 20 rolls of toilet paper."