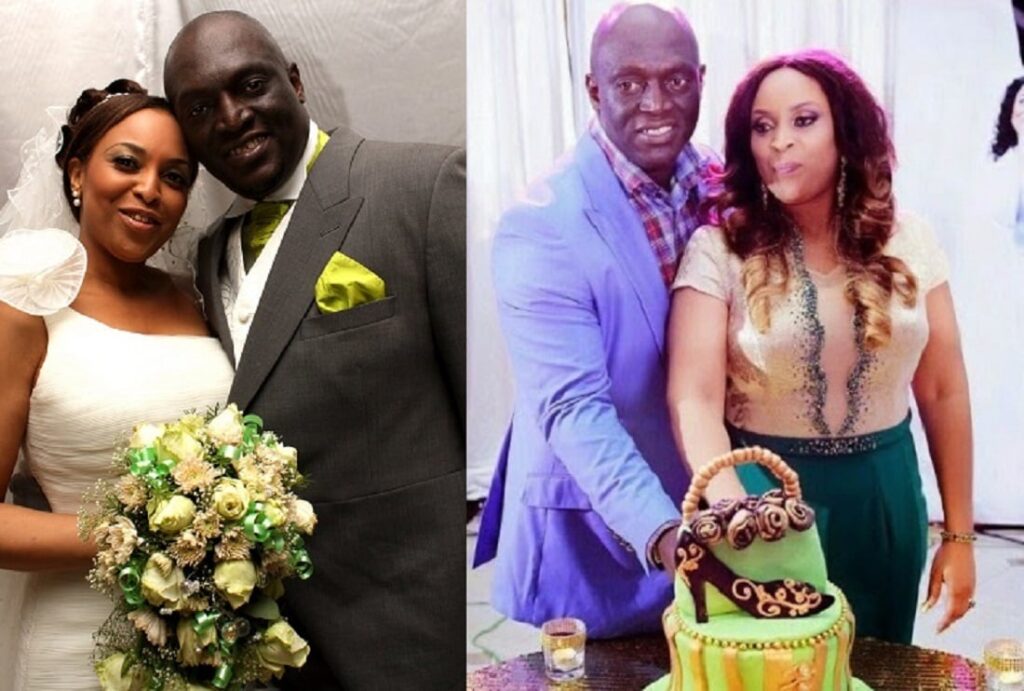 Who is Sammie Okposo?
Sammie Okposo is a Nigerian gospel singer, psalmist, music producer and CEO of Zamar Entertainment. Okposo is one of Nigeria's prominent and internationally-recognized gospel musicians.
Sammie Okposo was born on May 30, 1971, in Delta State. He is currently 50 years old. He developed an interest in music at the tender age of 9 as a pianist, though his father wanted him to become an accountant.
How Sammie Okposo started his music career
Sammie Okposo launched his music career in 1992 producing soundtracks for movies. He released his debut album in 2000 titled "Unconditional Love" with the hit single "Welu-Welu". The single was an instant hit and it shot Sammie into the limelight, earning him both local and international recognition.
Sammie Okposo's marriage and wedding
Sammie Okposo is happily married to Ozioma Okposo (née Mkparu).
Sammie got married to Ozioma on July 1 2010 after they dated for over 3 years. The couple made it known that they first met in London at Kingsway International Christain Centre which was led by Pastor Matthew Ashimolowo.
According to Sammie, he was able to communicate with his wife after their second meeting at an exhibition in London which was organized by her sister. He said their communication started via mail as Ozioma refused to share her number with him and he was always bombarding her with mail messages.
Even though the couple is yet to have children, the singer has described his wife as a very patient and understanding person.
His marriage seemed peaceful for several years until recently in January 2022 when news of Sammie's infidelity came open.
Sammie Okposo's cheating controversy with an American-based woman known as African Doll
Sammie Okposo's 11-year marriage to Ozioma Okposo was recently rocked by a major controversy when news emerged that Sammie had impregnated an American-based lady identified simply as African Doll.
On January 24, 2022, Sammie Okposo confessed to cheating on his wife on social media and tendered a public apology to his wife and his fans.
The 50-year-old gospel musician revealed the affair happened when he travelled to the United States in late 2021, adding that he is "ashamed" of his action as a married man and a minister of the gospel.
Okposo who initially deactivated his Instagram page following the backlash he got later returned to social media, 7 days after. His wife showed him support by liking his latest post.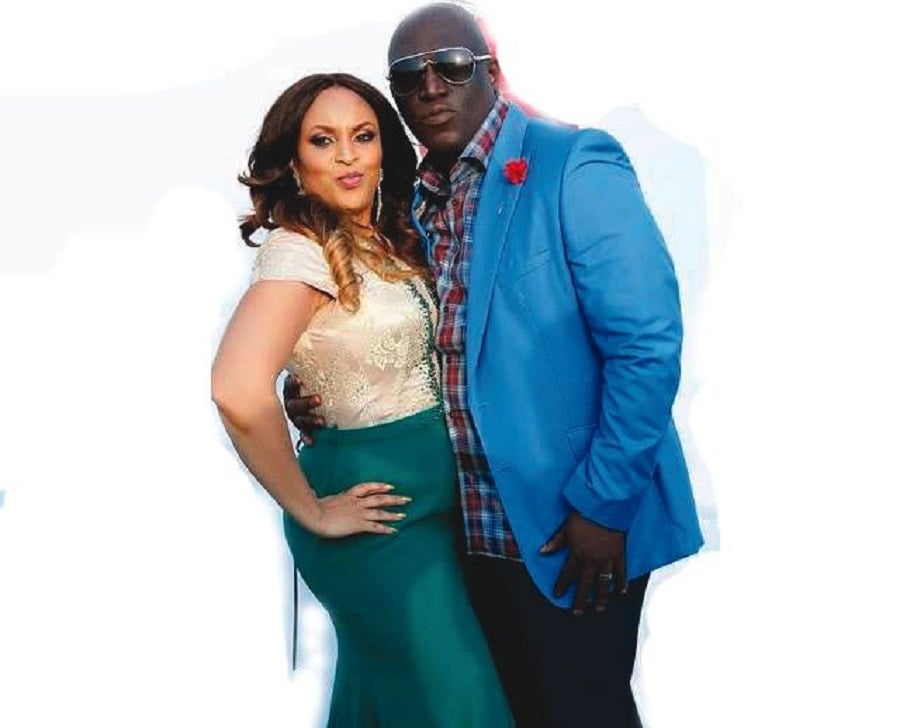 About Sammie Okposo's wife
Ozioma Okposo is the legally married wife of gospel musician Sammie Okposo. She was born on February 21, 1975, and is currently 46 years old.
Ozioma Okposo is from Okpuno, Otolo, Nnewi in Anambra State. Ozioma is the younger sister of Kene Mkparu, the CEO of FilmHouse and FilmOne – one of Nigeria's biggest cinemas.
The singer's wife has two degrees, one in Psychology and another in Human Resources. Ozioma is perceived to be a cool and reserved person as she has not come out to say anything about her husband's infidel act.
Sammie Okposo has also affirmed that Ozioma is an understanding wife and very supportive of his fame and career.
Sammie Okposo's children
As of the time of writing this report, Sammie Okposo and his wife, Ozioma, have not had any children.
However, some reports sighted by DNB Stories Africa have it that the singer has a grownup child from his past relationship.
It is said that he had a daughter with his ex-lover, Gloria Ibru, and the child is named Alula Okposo. It is even said that child is in her late 20s.
Recent reports also have it that Sammie is expecting a child with an American-based lady identified as African Doll.
Sammie Okposo's affairs and women he has been linked with:
Sammie Okposo has been linked to several ladies in the entertainment industry before he finally got married in 2010. He even held a "casanova" persona in the media due to his philandering acts with ladies.
The gospel singer has been at the centre of several relationship rumours, scandals and controversies. He has been sexually linked to the likes of Gloria Ibru, Kate Henshaw, Stella Damasus, and Janet Fateye.
The singer admitted that his relationship with these ladies had contributed one way or the other to his fame as most of them were already making names for themselves in the entertainment industry before he got entangled with them.
Sammie Okposo "House of the Rock" controversy
Reports even had it that Sammie Okposo was sent away from the choir of House of the Rock Church because he was allegedly fornicating with ladies in the church.
Sammie Okposo's present marriage had come as a surprise to the public as many did not believe he could eventually leave his philandering act and settle down.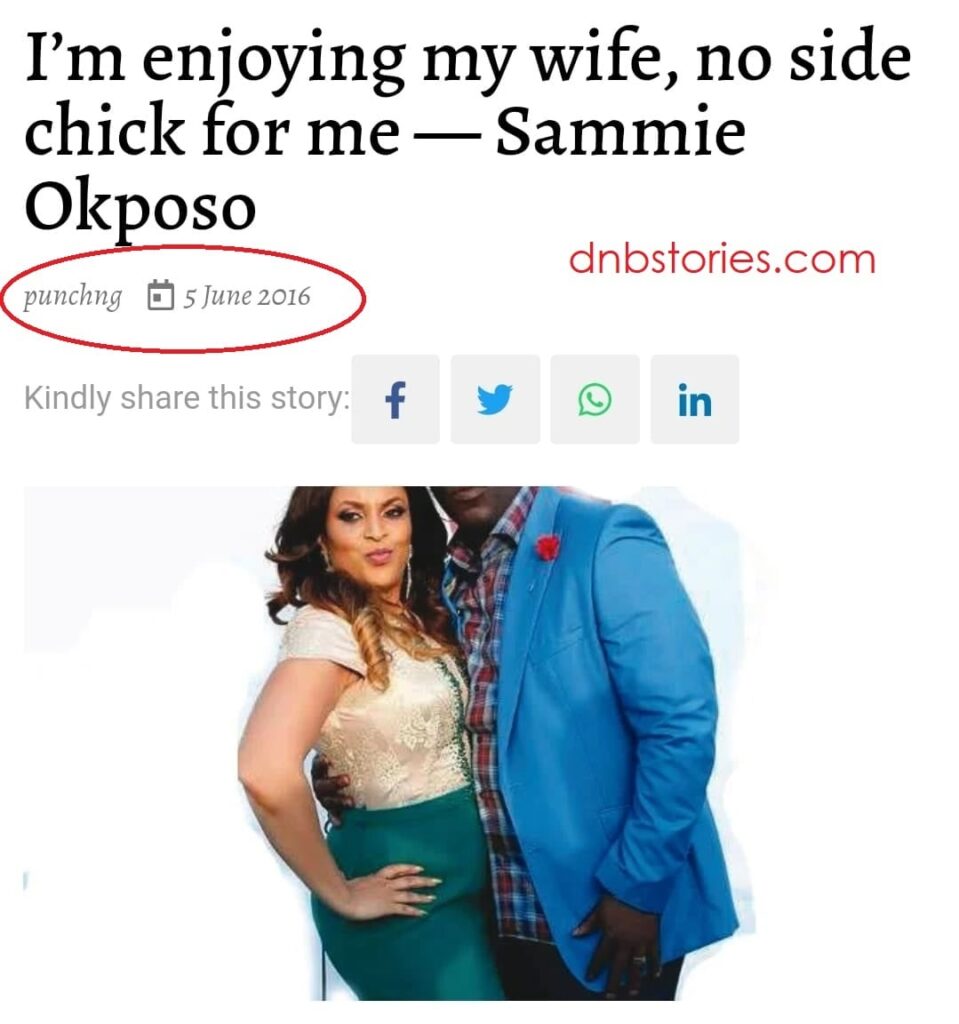 Sammie Okposo told reporters in 2016 (six years after his wedding) that he has turned a new leaf from his philandering ways. According to him, he married his best friend and is not willing to ever cheat on her.
Sammie Okposo's relationship with African Doll
Sammie Okposo's relationship with African Doll made a wave in the media in January 2022. The singer faced a lot of backlash over the incident and was forced to tender an apology to his wife, family, religious leaders, and fans for his promiscuous act.
According to him, he finds the act shameful and embarrassing and he has decided to take a break from his singing ministry to seek forgiveness from God and retrace his step.
Prior to this, African Doll had taken to the media to call out the singer for abandoning her and turning his back on her after she told him of her pregnancy. According to the lady, she and Sammie had been together during his trip to the USA in late 2021.
She made it known that the singer became hostile and even threatened her after she told him she was keeping the baby despite his suggestion of abortion. According to her, she knows that fornication is a sin and all she wants from Sammie is to accept responsibility for the child as abortion is not an option for her.
African Doll revealed all these during an interview with one "Obodo Oyinbo TV".
Sammie Okposo in his public apology affirmed that he was with the lady during his recent trip to the USA, though he did not say anything on the path of the pregnancy.
Sammie Okposo's relationship with Gloria Ibru
Sammie Okposo had an affair with Gloria Ibru before he got married to Ozioma.
According to reports, he and Gloria Ibru had a 27-year-old daughter together.
This Sammie Okposo's daughter with Gloria Ibru is named Alula Okposo.
Gloria Ibru is a singer and the first daughter of late business mogul and billionaire Olorogun Michael Ibru.
Sammie Okposo's relationship with Kate Henshaw
Nollywood versatile actress, Kate Henshaw is another lady that was publicly known as Sammie's lover before he got married. He and Kate were on the verge of tying the marital knot before they parted ways, according to reports.
According to information gathered by DNB Stories Africa, Kate's relationship with Sammie was quite abusive and he was even alleged of breaking the ankle of the award-winning actress while they were dating.
The ex-lovers dated for about 3 to 4 years before they broke up possibly due to the ill-treatment and violent nature of the singer. It was said that the actress affirmed that the relationship was quite toxic for her as Sammie wanted her to become what she wasn't.
Reports also had it that Kate Henshaw admitted she was timid and naive then and didn't know who she was but her inner strength helped her to rediscover herself. The actress allegedly said that she was even ready to get married to him hoping he would change but had to run for her dear life when the situation got worse.
Sammie's relationship with Stella Damasus
Stella Damasus is another Nollywood star that was entangled with Sammie during his youthful days. It was said that the actress had found solace in him after losing her husband.
Reports also had it that the ex-lovers broke up suddenly while on the verge of solemnizing their relationship.
Sammie was even alleged to have caused a rift between Stella and her colleague Kate Henshaw due to his romantic involvement with them, though both parties have long settled their differences.
Sammie Okposo's relationship with Janet Fateye
Janet Fateye is a beauty queen who won the 1993 Miss Nigeria title. Prior to winning Miss Nigeria, Fateye competed for the 1992 Most Beautiful Girl in Nigeria (MBGN) title as Kemi Fateye.
She is also confirmed to be an ex-girlfriend of Sammie Okposo though their relationship only lasted for a short period.
Janet met Sammie at a joint owned by one of the MBGN organisers where Sammie had gone to sing. Janet was also at the event on a courtesy visit and she was asked to sing together with the singer.
According to reports, the ex-lovers became friends after the event and dated for a while before they parted ways.