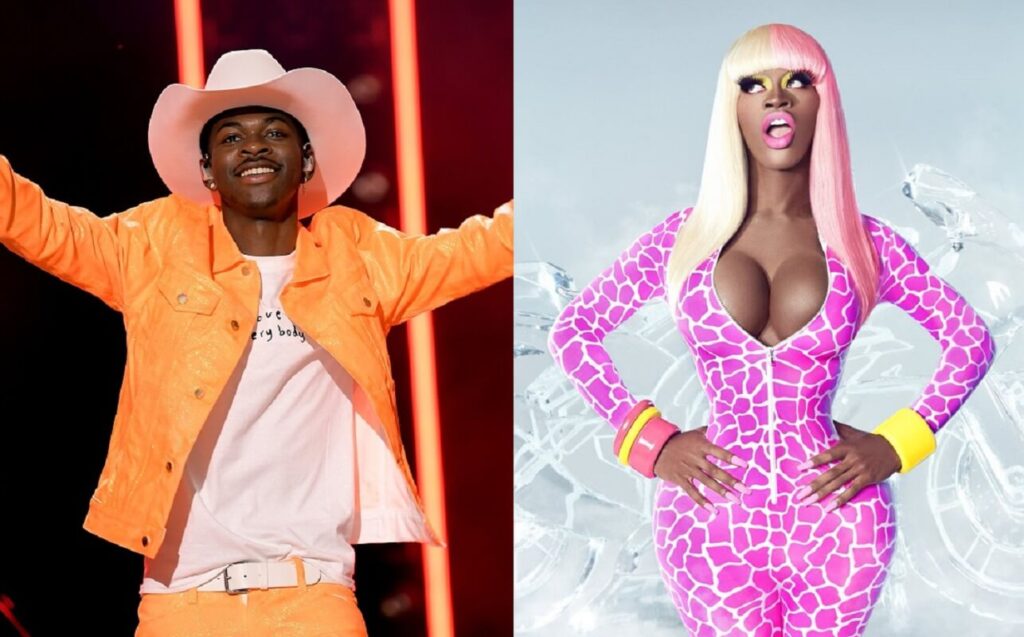 American rapper Lil Nas X took her stanship of Nicki Minaj to a new height during the 2020 Halloween event.
The 21-year-old rapper went full drag to look like her idol, Nicki.
The "Old Town Road" singer took to social media Friday night (October 30) to share several photos of himself dressed up as Nicki Minaj.
The look was recreated from Nicki's 2011 music video for "Super Bass."
Lil Nas X captioned the photos "NAS MARAJ". Before achieving stardom, the rapper used to run an account dedicated to Nicki Minaj called "Nas Maraj."
Maraj is Nicki Minaj's legal surname.