ONE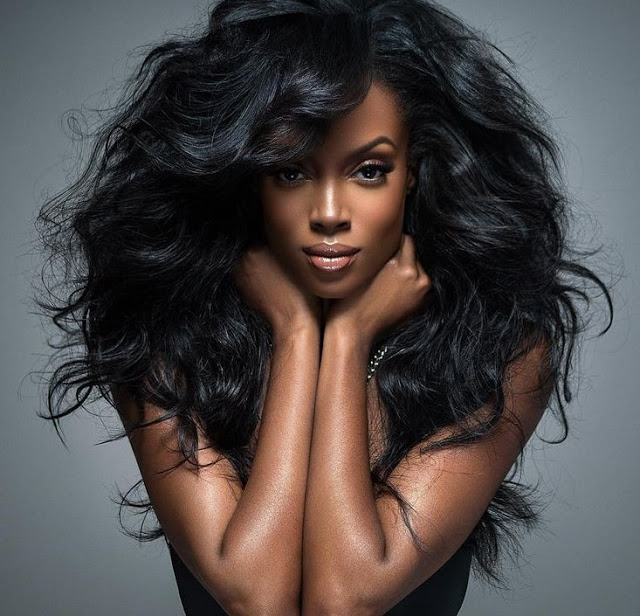 There's something odd about this Saturday, Nkiru had known since morning.
Since she rose from bed and discovered the whole of Oworonshoki had had light in the night (and still does), except her street.

When her husband, Nnamdi, got a phone call from work and ended it with a hiss, it struck Nkiru again that this Saturday might just be the wrong one to wake up to.
Now atop the motorcycle taking her to GT Bank on Diya Street, Nkiru brought out the 100 naira note she had and noticed the money was torn and badly taped.
The young wife shook her head and swallowed some air.
She quickly refolded the money the way the person that had given it to her had done and hoped the okada man did not find out. Even though she was sure he would—he looked way too Lagos-smart not to.
As soon as the okada slowed, she jumped down the bike and flung the money to the driver.
She has completed many steps already before she started hearing "Madam! Madam!!" behind her back.
Nkiru did not look back. Instead, she quickened her pace.
Kicking his engine, the okada driver flew to her front, almost cornering her. He extended the note back to her. "Madam, take!"
"What is your problem?" Nkiru asked him.
"Take jor!"
She took the money and looked at it. "What happened to this money now?"
"Madam abeg give me another 100 naira, I no get time to waste."
Nkiru bundled her entire features into a great frown. She opened her purse and checked. Everything she could find came to 70 naira.
"Oga, better take the 100 naira like that o! I don't have another money here with me."
"Madam, I no collect that 100 naira!"
"Use am buy fuel na—ahn-ahn? See me o! You are rejecting money, am I Central Bank?"
The okada man turned off his engine and got down.
Now Nkiru has confirmed it—this Saturday is evil.
The two Lagosians were already exchanging words and drawing attention to themselves when a sharp 2009 Venza passed, then immediately stopped and started to reverse back to the scene.
The car engine off, Angel's well-pedicured legs stepped out of the vehicle before the rest of her followed.
Her light floral-patterned gown swirled in the morning breeze. She has resorted to wearing mostly loose clothing since the birth of her child and she noticed her former flat tummy has now become a thing of the past.
She looked again to be sure the woman she had seen before from her car window was truly who she thought she was.
She appeared to be, so the gentle-mannered lady sashayed forward to them.
"Go and call your mother a thief, do you hear me!" Nkiru was shouting at the okada man. "When you get home, call your mother a thief! Idiot. Idiot! Ode!"
As if picking her cue, the okada driver threw two bulky dark lips apart and splattered her with Yoruba—the kind you only hear from Ijesha people.
Nkiru was about hitting back when a side of her eye caught the image of a familiar face.
"What is going on here?" Angel asked in her crisp style of speaking English.
She had been a broadcaster with DTV for three years before she resigned when she got pregnant. Or, more accurately put, when her husband landed a new contract with the State Government to paint and renovate all the public schools in Lagos State.
Nkiru quickly pulled off her blue scarf and let down her hair. A small, high-class smile spread across her face. "Angel?" she said.
"Nkay!"
The two women came together and hugged.
"Where have you been, it's been ages!" Angel said.
"I've been around, my dear. You know, a few trips out and around the country but I'm back to Lagos for good now."
"Madam, give me my money jor!" the bike man barked. "You dey here dey speak English."
Nkiru positioned a crumpled face at the man. "Mo mo pe o ti s'oriburuku laye e!" she said. "I sha know you have become unfortunate in life!"
"Iran diran e lo s'oriburuku!" the okada man fired back. "It's your generation that has become unfortunate!"
"Nkay, what's the matter?" Angel asked. "What are you doing in the midst of so much noise?"
Nkiru turned to her friend. "My sister, don't mind this stupid man o. You know since they completed this out-of-place church"—she pointed at the over-sized Deeper Life building ahead—"I no longer like to drive through this road. So I used this taxi—"
"Madam, I no drive taxi, na okada I get!" the okada man interjected.
"Sorry, okada, whatever it's called," Nkiru corrected herself, gesticulating mildly, "to come here and quickly withdraw some cash. I didn't even know I hadn't come out with the right purse and I have been telling this fool to hand me his POS machine or something so I can forward his money to him but instead he started ranting. I'm just tired of this state and all of its crop of mad people."
"Madam, see this woman o—" The okada man was about telling his part but Angel cut him off with a gesture of the fingers. "Young man, how much is she supposed to give you?"
"100 naira, Ma."
"Follow me to the car and have it." Angel led the way back to where she parked.
She didn't have any 100 naira notes with her so she gave the okada man one note from the bundle of 500 naira notes in her bag.
The man was searching his pocket for change when Angel said, "Don't bother about it, just go."
"Go where?" Nkiru said. "Abeg bring the change jor!"
She snatched the 400 naira the man was about extending and said to him, "You are just lucky I didn't call my husband. Na for Kirikiri you for sleep this night."
"Maa wo were yii! Who dash you road to Kirikiri? Talo fi onaa Kirikiri han e?"
"NKay!" Angel called. "It's okay."
The okada man and all the noise gone, Nkiru turned back to her friend. "Baby, is this what you drive now?"
Angel gave a casual smile. "It's my husband's actually, but since he doesn't do much SUVs, I use it from time to time."
"I see. I think I have something in common with your husband."
Angel appeared amused. "How do you mean?"
"I had the option of a Ford when I wanted to get my Camry, but you know big cars are not really my thing."
Angel did not know that big cars are not really Nkiru's thing but she still said "Oh I see."
"Yes, dear."
"So where are you headed?" Angel asked.
"I just came to use the ATM. Would have used the other one up the street, but they hardly have enough cash. What about you? Where are you off to?"
"I'm heading to Ifako actually."
Nkiru sort of wrinkled her nose. "Ifako? Is that where you live?"
"Oh no, I live in Medina Estate. I'm just going to see a friend. BeeBee, I think you should even know her."
"Which BeeBee is that?"
"Sociology BeeBee na."
"Sociology BeeBee?"
"That used to do one borrowed Psychology course with us back then. She won the Miss Social Sciences pageant na."
"Wait, are you talking about Blessing?"
Angel's face lit up in a smile. "Yes, of course."
"We call her Ble-Ble, not BeeBee na."
"Seems she prefers that now. It's even what she uses on Instagram."
"Wait, Blessing now stays in this Gbagada?"
"Yea, she does now. They just moved here."
"Since when, do you know?"
"Almost a year now, I think."
"That witch has been living in Gbagada for almost a year?"
Angel gave a confused chuckle. "I don't understand. Is everything okay?"
"So you are going to her house now abi?" Nkiru asked instead.
"Yes."
"And you have been there before and seen her face to face?"
"Of course, I was at hers last weekend."
"Hehehe. Onwu agbuona nu ka aturu aka!"
"I don't understand, what is the matter?"
"Nne, you know what they say—every day is for the thief but one day is for the owner of the house? You will see when we get there!"
"Okay," Angel said. "Let's go."
Before she drove off, she wondered again if she had done the right thing by asking Nkiru to come.
She is not particularly the kind of person to invite to the kind of discussion she needed to have with Blessing. A discussion that involved deep marriage secrets and shame.


Nonetheless, she burned to know what the problem between BeeBee and Nkay really is.

***